Plan On It!
By Brian Taylor Goldstein, Esq.    
We booked a tour for a folk/rock group that will be touring the US for the first time. It took a lot longer to get their visas approved because US Immigration kept asking for unreasonable things like background information on venues and festivals and even made us get actual copies of press. They also made us pay a fee to a union even though the artists are not union members. Now, the consulate is refusing to accommodate the group's travel schedule. Because the group is on tour before coming to the US, there are only 1 or 2 days that will work for them to go to a US consulate and they will need to get the visas back the same day or the next day at the latest. We have already booked all of the flights and those cannot be changed without great cost. Its probably too late now, but, for the future, is there a way we can request a specific date and get the visas back the same day? How do we avoid all of this delay and scrambling in the future?  
Unless you just arrived to our fair planet, then you probably know that the process for obtaining visas for foreign artists to perform in the United States has been significantly compromised for the last nine months or so. While there have been some minor improvements in some areas, the process has continued to be mired down with narrower interpretations of old regulations, frustrating Requests for Addition Evidence (RFEs), and stricter scrutiny. So you should expect delays and plan for them. If a visa petition was simple last year, expect it to be more time consuming this year…even if its for the same artist and group.
While both United States Citizenship and Immigration Services (USCIS) and the United States Department of State's Consulates (which, for the record, are two different agencies) will make accommodation for emergencies, they are loathe to do so…and the emergencies have to be actual emergencies and not just scheduling or planning conflicts. This means, it needs to involve a last minute cancelation, medical emergency, Act of God, or other severe hardship which could not have otherwise been avoided by advanced planning. Otherwise, the process does not accommodate. You must accommodate the process. You simply cannot count on either USCIS or the US Consulates to accommodate an artist's tight schedule or limited range of availability.
Your best strategy is to make a realistic assessment of the entire visa process before booking a tour or engaging an artist in the first place. While this may sound obvious, its surprising how often we see the very opposite in practice. There is a presumption that if you book or engage an artist, then all of the other logistics will magically sort themselves out. For example, at a recent arts conference, a manager made an appointment for a free consultation. Their question was that they had just taken on a number of young, non-US artists onto their roster, had already booked a number of US engagements for them at that same conference and wanted to know how hard it will be to get visas for them to perform in the US. That's a great question, but one which should have been addressed before the manager accepted the artists onto their roster in the first place.
Too often, we see a similar scenario in large presenting organizations where the artistic planning department seems to believe that it is their job to dream big and someone's else's job to make sure everyone shows up. I have seen entire festivals planned, with artists engaged and travel plans made, before anyone turned to the issue of visas or other more mundane matters. The truth is that both halves need to work together…and at the same time.
Without question, the US visa process is frustrating, illogical, impractical, absurd, arbitrary, unpredictable, and expensive. What it is not is flexible. For managers and agents, its not just about signing artists that you know you can get booked. For presenters, its not just about planning performances that will sell tickets and enthrall audiences. The artists actually need to show up. That means taking into consideration, at the outset, such issues as: have there been any changes or new requirements since the last time you or the artist obtained a visa? Does the artist or group have the necessary background materials and supporting evidence required for a visa petition? Who will be in charge of the process? What are the costs and who will pay for them? What is the timeline?
Its also not enough just to turn the process over to someone else. There have been many instances where we have been brought into help obtain a visa for an artist or group who has been booked to perform in the US, only to discover that no one has bothered to advise the artist or group of the process or the considerable amount of paperwork and documentation they will need to provide. This almost always causes considerable delay and extra costs. You simply cannot book a foreign artist and ask questions later.
__________________________________________________________________
For additional information and resources on this and other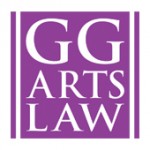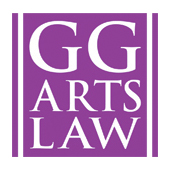 legal and business issues for the performing arts, visit ggartslaw.com
To ask your own question, write to lawanddisorder@musicalamerica.org.
All questions on any topic related to legal and business issues will be welcome. However, please post only general questions or hypotheticals. GG Arts Law reserves the right to alter, edit or, amend questions to focus on specific issues or to avoid names, circumstances, or any information that could be used to identify or embarrass a specific individual or organization. All questions will be posted anonymously and/or posthumously.
__________________________________________________________________
THE OFFICIAL DISCLAIMER:
THIS IS NOT LEGAL ADVICE!
The purpose of this blog is to provide general advice and guidance, not legal advice. Please consult with an attorney familiar with your specific circumstances, facts, challenges, medications, psychiatric disorders, past-lives, karmic debt, and anything else that may impact your situation before drawing any conclusions, deciding upon a course of action, sending a nasty email, filing a lawsuit, or doing anything rash!
Tags: act of god, agent, artist, Brian Taylor, engagements, Festival, Goldstein, immigration, last minute, manager, presenter, rfe, Tour, travel, united states citizenship and immigration services, uscis, venue, visa petition, visas, work