Hypothetically Speaking About Liability
By Brian Taylor Goldstein, Esq.
Dear Law and Disorder:
If a hypothetical rental company is hired, either by a venue or by the client using a venue, to supply the sound and/or video system for a corporate, non-profit or association event; and this hypothetical rental company is asked to provide "top 40" music to be used during "walk in", dinner, award winner walks up to the stage, etc. where in the liability chain would this rental company be? What if the end client hands the hypothetical rental company a stack of CD's or worse, a drive full of MP3's and requests/insists that they be played? If "ultimately" the owner of the venue is responsible of verifying that proper licensing has been obtained but "everyone involved" is at risk of being named in a lawsuit if proper licensing has not been obtained, how does the vendor in the middle point to either the venue or the end client as the responsible parties?  Is it enough to spell out specific language in the rental agreement? <sarcasm> I know that you are, no doubt, shocked to hear that this scenario might be possible.  However, IF it were to become "common practice" among rental companies to happily play whatever they and/or their client wanted without so much as a hesitation, it would be difficult for any hypothetical rental company to compete if they were the one's constantly harping on usage rights with their clients. </sarcasm> 
In truth, I'm less shocked by the possibility of the scenario you propose than astonished—nay, agog—by your desire to be proactive about it—even hypothetically. It's a welcome reprieve from the "let's not call GG Arts Law until we've actually been sued by Disney" approach we are more familiar with.
Merely being named in a lawsuit doesn't mean that you will necessarily be found responsible—or, as lawyers like to say "liable." Liability requires that you had a duty to do, or not do, something which you did or did not do. In your hypothetical, its not entirely accurate to say that "ultimately the owner of the venue is responsible for verifying that the proper licensing has been obtained." Rather, if licensing is required, everyone involved in the performance has a duty to make sure that the proper licenses are obtained—not just the owner of the venue, but the hypothetical rental company and the rental company's client. Its more accurate to say that, while, ultimately, the owner of the venue is more likely to get sued, everyone involved could be held responsible.
However, you are correct that the hypothetical rental company can put language in its rental agreement that says that whomever is hiring the company (either the venue itself or the person renting the venue, or both) agrees to obtain all necessary licenses and, in the event the rental company is sued and found to be liable for copyright infringement, will cover all of its legal costs and expenses, as well as any damages it might be ordered to pay. The technical term for such a clause is "indemnification and hold harmless", but there's no need to use magic legal terms so long as the meaning is clear. While having such a clause in its rental agreement will neither protect the hypothetical rental company from getting sued nor protect it from being liable, it will give the company a contractual basis to turn to the party that signed the rental agreement and say "you agreed to take care of this problem. Fix it!"
Even with an indemnification and hold harmless clause in its pocket, whether or not the hypothetical rental company can happily play whatever it and/or its hypothetical client wanted without so much as a hesitation really depends on the venue where the company has been hired to provide services and where such venue lies on what I call the Risk-O-Meter.  On the low end of the meter lies most for-profit venues (hotels, rental halls, restaurants, conference centers, etc) which more often than not will have obtained the necessary blanket licenses from the major performance rights organizations (ASCAP, BMI and SESAC) to permit that stack of CD's or a drive full of MP3's to be played. So, no worries. On the high end you will find the non-profit venues, schools, community centers, and social halls which either don't know they are supposed to get performance licenses or incorrectly believe that because they are non-profit they are also non-commercial and are exempt from the statutes, rules, laws, and other social orders by which the rest of us must abide. (While not all commercial venues are non-profit, almost all non-profit venues are also commercial.) Your need to harp on usage rights is directly proportionate to where you lie on the Risk-O-Meter—hypothetically speaking, of course.
__________________________________________________________________
For additional information and resources on this and other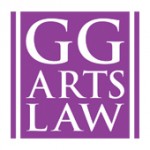 legal and business issues for the performing arts, visit ggartslaw.com
To ask your own question, write to lawanddisorder@musicalamerica.org.
All questions on any topic related to legal and business issues will be welcome. However, please post only general questions or hypotheticals. GG Arts Law reserves the right to alter, edit or, amend questions to focus on specific issues or to avoid names, circumstances, or any information that could be used to identify or embarrass a specific individual or organization. All questions will be posted anonymously and/or posthumously.
__________________________________________________________________
THE OFFICIAL DISCLAIMER:
THIS IS NOT LEGAL ADVICE!
The purpose of this blog is to provide general advice and guidance, not legal advice. Please consult with an attorney familiar with your specific circumstances, facts, challenges, medications, psychiatric disorders, past-lives, karmic debt, and anything else that may impact your situation before drawing any conclusions, deciding upon a course of action, sending a nasty email, filing a lawsuit, or doing anything rash!
Tags: ascap, bmi, Brian Taylor, CD, copyright, copyright infringement, damages, Goldstein, hotels, lawsuit, Liable, license, Licensing, necessary licenses, performance license, performance rights, proper licenses, risk, sesac, venue