Does Background Music Require A Dramatic License?
By Brian Taylor Goldstein, Esq.   
Dear Law and Disorder:
I have written a one-man show. Do I need to get a dramatic license for background music?
Just to make sure we're all on the same page, let's review:
In order for music to be "performed" (either live or via a recording) in a public place, there needs to be a "performance license." Most often, these licenses are obtained from one of the performance rights organizations (ASACP, BMI or SESAC) and, most often, they are obtained by the theater, concert hall, or venue where the performance is taking place.
In order to perform music "dramatically"—that is, to use a composition as an integral part of a story or plot, or to interpret the composition dramatically, such as through the use of movement, costumes, and props—you must obtain a "dramatic license." Most often, these licenses are obtained by the composer or producer of the dramatic work.
In short, you will always need a performance license to "perform" music. Whether or not you also need to obtain a "dramatic license" depends on the context of how you are using the composition. These contextual distinctions can be articulated as follows: if you plan to stand and perform, you only need a performance license. If, on the other hand, your performance involves sets and costumes and you will be performing the composition to help tell a story, develop a character, or interpret the composition, you will need both a dramatic license as well as a performance license.
In your case, your answer depends on what you mean by "background music." If the music is being used purely to create a mood or theme and could easily be replaced with other music with a similar mood or theme (ie: "insert disco music here" or "play something peppy here"), then you only need a performance license. If, on the other hand, your show requires a specific work to be performed in the background at a specific time to help you dramatically convey a specific emotion or event in your narrative (ie: "Somewhere Over The Rainbow" plays in the background while you tell the story of the tornado that dropped a house on your sister), and the thought of replacing that work with anything else renders you heartsick and artistically impotent, then you need a dramatic license.
If you plan on re-recording the works (or recording your own performance), changing the orchestrations, or otherwise making any significant changes or adaptations other than those written by the composer, other licenses may be required as well. As a general rule of thumb, when using any creative material you did not create yourself, its always safest to ask first and use later.
_________________________________________________________________
For additional information and resources on this and other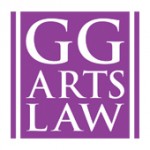 legal and business issues for the performing arts, visit ggartslaw.com
To ask your own question, write to lawanddisorder@musicalamerica.org.
All questions on any topic related to legal and business issues will be welcome. However, please post only general questions or hypotheticals. GG Arts Law reserves the right to alter, edit or, amend questions to focus on specific issues or to avoid names, circumstances, or any information that could be used to identify or embarrass a specific individual or organization. All questions will be posted anonymously.
__________________________________________________________________
THE OFFICIAL DISCLAIMER:
THIS IS NOT LEGAL ADVICE!
The purpose of this blog is to provide general advice and guidance, not legal advice. Please consult with an attorney familiar with your specific circumstances, facts, challenges, medications, psychiatric disorders, past-lives, karmic debt, and anything else that may impact your situation before drawing any conclusions, deciding upon a course of action, sending a nasty email, filing a lawsuit, or doing anything rash!
Tags: artist, bmi, Brian Taylor, composer, composition, dance, dramatic license, Goldstein, music, orchestrations, performance license, performance rights, recording, sesac, venue