Visas for Recording Artists
By Brian Taylor Goldstein, Esq.
Dear Law and Disorder:
If a foreign singer (who is not a citizen of a country that is eligible for the visa waiver program) gets a record deal in the USA, what kind of visa would they need to apply for? And if the singer is currently living in a different country with a residency permit, can they apply in that country where he or she is living, or would they need to return to their own country to apply for the visa? Thanks.
Thanks. This is an easy one.
To work in the US, which includes entering the US for the purposes of recording an album (regardless of whether or not the singer is paid), the singer would need to apply for an O-1B visa. An O-1B visa is for individual artists of "extraordinary ability." To obtain the visa, a US-based petitioner (which could be the record label or an appointed agent) would need to prepare and file a visa petition with United States Citizenship and Immigration Services (USCIS). (Naturally, there are fees and costs to file the petition.)
Once the visa petition is approved, USCIS will issue an "approval notice." The singer will need that to make an appointment at a US Consulate and schedule a visa interview. He or she will need to complete an on-line application form and pay a visa application fee. However, the singer can go to any US Consulate in the world that is convenient for him or her. He or she does not have to return to their home country or even use the consulate in the country where they are a living. Any consulate in any country with a US flag outside will work. (Just make sure it's a consulate that issues visas—not all do.) Assuming there are no problems with the background check, and assuming the singer is not from a country the US doesn't like (which, sadly, is a larger list than you may think), the visa should be issued in 3 or 4 days.
There is a rare exception you should be aware of which may or may not be applicable. An artist is not required to have an artist visa to enter the US for the sole purpose of using a recording studio to record an album that will not be sold or distributed in the US, and provided there will be no public performances or concerts. If this applies, an artist only needs to have a visitor visa (unless they are citizen of a visa waiver country, in which case, they will only need their passport to enter as a visitor for up to 90-days.)
Remember, everything you could possibly want to know about visa and tax issues for foreign artists wishing to perform in the US, including things you didn't even know you needed to know, can be found on: www.artistsfromabroad.org
__________________________________________________________________
For additional information and resources on this and other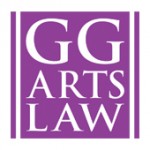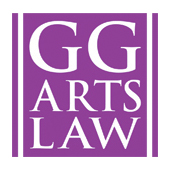 legal and business issues for the performing arts, visit ggartslaw.com
To ask your own question, write to lawanddisorder@musicalamerica.org.
All questions on any topic related to legal and business issues will be welcome. However, please post only general questions or hypotheticals. GG Arts Law reserves the right to alter, edit or, amend questions to focus on specific issues or to avoid names, circumstances, or any information that could be used to identify or embarrass a specific individual or organization. All questions will be posted anonymously.
__________________________________________________________________
THE OFFICIAL DISCLAIMER:
THIS IS NOT LEGAL ADVICE!
The purpose of this blog is to provide general advice and guidance, not legal advice. Please consult with an attorney familiar with your specific circumstances, facts, challenges, medications, psychiatric disorders, past-lives, karmic debt, and anything else that may impact your situation before drawing any conclusions, deciding upon a course of action, sending a nasty email, filing a lawsuit, or doing anything rash!
Tags: approval notice, artistsfromabroad, Brian Taylor, Goldstein, immigration, petitioner, record label, recording, uscis, visa application, visa interview, visa petition, visa waiver program, visas, visitor, visitor visa, waiver