Showcasing: A Rare Visa Exception
By Brian Taylor Goldstein, Esq.
Dear Law and Disorder
Do non-US artists need artist visas when they come in to perform a showcase at a booking conference? They don't get paid. Its just to get bookings. In fact, the artists lose money doing this. Can they enter on a tourist visa or do they have to spend even more money and go through the process of getting an artist visa?
Its rare that someone asks us an immigration question where they actually might like the answer…this may be one of those instances.
However, its first always worth remembering that, under current U.S. immigration law, whether or not a foreign artist is required to have an artist visa (almost always either an O or a P) is not related to payment. What triggers the need for an artist visa is performance. Whether or not an artist is paid, whether or not tickets are sold, whether or not the performance is public or private, whether or not the performance is for a non-profit educational or a cultural organization, if an artist performs, and there is someone watching the performance, he or she is required to have an appropriate artist visa.
Except for rare and limited exceptions, an artist can never perform on a visitor visa or, if applicable, under the visa waiver program. One exception is a competition. An artist is not required to have an artist visa if the artist is coming to the U.S. for the sole purpose of participating in a competition where there is no payment other than expenses and a prize, monetary or otherwise. Another exception is an audition. An artist is not required to have an artist visa if the artist is coming to the U.S. for the sole purpose of auditioning or meeting with producers or presenters in the hopes of being hired to perform in the future.
While there is no official codification of a showcase being regarded as an audition, the U.S. State Department in conjunction with U.S. Citizenship and Immigration Services have long taken the position that a showcase is regarded as an audition if it meets the following criteria: The showcase is not open to the public, no tickets are sold or available, attendance is open only to registered members of the booking conference, and the artists are not paid and are responsible for their own expenses. Also, the artist cannot perform any other engagements in the U.S. while on the same trip. In other words, they need to get in, perform the showcase, and get out. If these criteria are met, then an artist may enter the U.S. and perform at the showcase on a visitor visa or, if applicable, a passport issued by a "visa-waiver" country.
Be forewarned: simply calling a performance a "showcase" is not sufficient. Nice try, but that won't work. If an artist books a venue, sells tickets or otherwise makes tickets available to the public, but allows booking conference attendees to attend free, that is NOT a showcase for purposes of the artist visa exception and the artist will be required to have an appropriate artist visa. Similarly, booking an engagement with a low fee simply because the artist or the artist's agent/manager believes such engagement will be an opportunity to showcase or introduce the artist's talents to the U.S. market in the hopes of getting future bookings is also NOT a showcase.
If you believe that you or an artist you represent may qualify for the showcase exception, then, if the artist is traveling on a passport from a "visa waiver" country, he or she needs to travel with a letter from the artist's agent/manager or, even better, from the booking conference itself, confirming that all the elements of the exception are met. If the artist is traveling on a passport from a "non-visa waiver" country, then he or she will need to apply for a visitor visa at a U.S. consulate, but should bring the appropriate letter with them explaining that the showcase exception applies.
__________________________________________________________________
For additional information and resources on this and other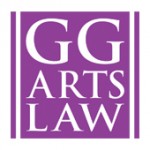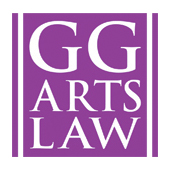 legal and business issues for the performing arts, visit ggartslaw.com
To ask your own question, write to lawanddisorder@musicalamerica.org.
All questions on any topic related to legal and business issues will be welcome. However, please post only general questions or hypotheticals. GG Arts Law reserves the right to alter, edit or, amend questions to focus on specific issues or to avoid names, circumstances, or any information that could be used to identify or embarrass a specific individual or organization. All questions will be posted anonymously.
__________________________________________________________________
THE OFFICIAL DISCLAIMER:
THIS IS NOT LEGAL ADVICE!
The purpose of this blog is to provide general advice and guidance, not legal advice. Please consult with an attorney familiar with your specific circumstances, facts, challenges, medications, psychiatric disorders, past-lives, karmic debt, and anything else that may impact your situation before drawing any conclusions, deciding upon a course of action, sending a nasty email, filing a lawsuit, or doing anything rash!
Tags: audition, bookings, Brian Taylor, engagements, exceptions, Goldstein, immigration, immigration law, state department, travel, visa waiver program, visas, visitor, visitor visa, waiver