Multiple-Entry Visas: A Safe Bet
By Brian Taylor Goldstein, Esq.
Dear Law and Disorder:
I am working on an orchestra tour for the 13-14 Season. We would like to include Canadian dates in the route, but they are neither possible at the beginning or end of the tour. Is it possible on a work visa, for a group to depart the USA for Canada for a couple of engagements and then re-enter the US as part of a single visa application? This was not possible for the Cubans, I was told. However, I know a Russian ballet company that was able to do this. My associate is confident this is not possible.
I hope you made a bet with your associate, because you'd win. Your associate is incorrect. Except for a specific list of countries, ALL visas are multiple-entry during the validity period. So, for example, if a UK citizen receives an O-1 for 1 year, he can enter, leave, and re-enter as often as he wants during that year. If a Russian orchestra receives a P-1 for 6 months, they can enter, leave, and re-enter as often as they want during that 6 months. Exceptions include such countries as China, Brazil, Cuba, and certain middle-eastern countries. You can find the complete list of countries that have restricted entries on the state department website at http://travel.state.gov/visa/fees/fees_3272.html
So long as a member of your orchestra is not from a country on the restricted entry list, then, provided you are able to obtain a P-1 visa for the orchestra for the 13-14 season, each member will be able to enter the US, leave and go to Canada, and re-enter the US whenever and as often as they wish. However, as they may need separate visas to enter Canada, you will need to check Canadian law immigration to confirm that.
___________________________________________________________________
For additional information and resources on this and other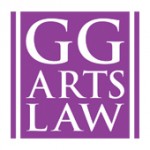 legal and business issues for the performing arts, visit ggartslaw.com
To ask your own question, write to lawanddisorder@musicalamerica.org.
All questions on any topic related to legal and business issues will be welcome. However, please post only general questions or hypotheticals. GG Arts Law reserves the right to alter, edit or, amend questions to focus on specific issues or to avoid names, circumstances, or any information that could be used to identify or embarrass a specific individual or organization. All questions will be posted anonymously.
__________________________________________________________________
THE OFFICIAL DISCLAIMER:
THIS IS NOT LEGAL ADVICE!
The purpose of this blog is to provide general advice and guidance, not legal advice. Please consult with an attorney familiar with your specific circumstances, facts, challenges, medications, psychiatric disorders, past-lives, karmic debt, and anything else that may impact your situation before drawing any conclusions, deciding upon a course of action, sending a nasty email, filing a lawsuit, or doing anything rash!
Tags: Brian Taylor, engagements, entry visas, Goldstein, list of countries, orchestra, state department, Tour, travel, validity period, visa application, work visa