Can We Loan Sheet Music?
By Brian Taylor Goldstein, Esq.
Dear Law and Disorder:
May we loan music that we own for orchestral performances by other non-profit organizations (schools, community orchestras, etc? Would the other group still need to obtain performing/recording permissions? Could we be liable if they don't?
It depends how define "own." If by "own", you mean that you purchased the sheet music, then, yes, you can loan it or give it to whomever you want. It's like purchasing a book or CD: when you're done reading it or listening to it, you can loan it to a friend, donate it to a library, or even re-sell it. You just can't copy it, perform it, or record it—and neither can the organization you loan it to.
Ownership of a physical copy of books, sheet music, CDs, or other copyrightable material is not the same thing as owning the copyright. Owning a physical copy merely gives you the right to physically possess it—or give it away—not do anything else or convey any other rights. So, if you've purchased the sheet music and you loan or give it to another organization, regardless of whether or not the other organization is a non-profit or for-profit, they will still have to obtain the necessary rights if they want to perform or record it. Should they fail to do so, they will be liable for copyright infringement, not you.
If, on the other hand, you have merely "licensed" or "rented" the sheet music, then you cannot loan or give it to anyone else. That would be like sub-letting an apartment without permission. When you license or rent, its just for you.
__________________________________________________________________
For additional information and resources on this and other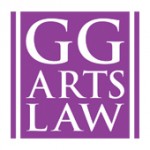 legal and business issues for the performing arts, visit ggartslaw.com
To ask your own question, write to lawanddisorder@musicalamerica.org.
All questions on any topic related to legal and business issues will be welcome. However, please post only general questions or hypotheticals. GG Arts Law reserves the right to alter, edit or, amend questions to focus on specific issues or to avoid names, circumstances, or any information that could be used to identify or embarrass a specific individual or organization. All questions will be posted anonymously.
__________________________________________________________________
THE OFFICIAL DISCLAIMER:
THIS IS NOT LEGAL ADVICE!
The purpose of this blog is to provide general advice and guidance, not legal advice. Please consult with an attorney familiar with your specific circumstances, facts, challenges, medications, psychiatric disorders, past-lives, karmic debt, and anything else that may impact your situation before drawing any conclusions, deciding upon a course of action, sending a nasty email, filing a lawsuit, or doing anything rash!
Tags: Brian Taylor, community orchestras, copyright, copyright infringement, copyrightable material, Goldstein, Liable, license, orchestra, orchestral performances, orchestras, ownership, permission, recording, sheet music