Can They Dance Away With My Copyright?
By Brian Taylor Goldstein, Esq.
I own the video footage of a performance by a dance company. Recently, I learned that another choreographer purchased a license from the dance company to recreate and perform the same work. However, they used a copy of my video to help in recreating the choreography. In other words, they copied the performance which was on my video, but no one asked my permission. Aren't I entitled to a royalty or a fee? How are the choreography and the video separable?  The only way they could get the choreography was through my video."
Copyright protects original, creative works that are fixed in some tangible medium. For example, when a playwright creates a script, he or she obtains a copyright in the play. If someone else later videotapes a performance of the play, the videographer may obtain a copyright in the video and, with it, the right to control who can make copies of the video or broadcast the video or sell the video. However, the playwright still owns all rights to the play itself. If another theater wants to produce the play, they only need to seek permission of the playwright–even if they use the video as a reference, so long as they don't make a "physical" copy of the video itself. It's the same with choreography. Choreographic works become protected by copyright when either the chorography is written down in choreographic notes or videotaped. However, the videotape or the choreography is a separate copyright from the choreography itself.
In your case, the fact that the other company may have used your video to "learn" and remount the choreography doesn't mean they necessarily copied your video. You own the video footage. That's your copyright and no one can make a physical copy of the video without your permission. However, the original dance company and/or the choreographer who created the work own the performance rights.
Of course, what I have given you is a copyright analysis. The real question I have is: what were the terms of your agreement with the dance company when you made the video? Did you even have a contract? Issues such as performance rights, licensing, and permissions—as well as many others, including credit, ownership, control, and exclusivity—are all issues that can be agreed upon in a contract. Not have a contract, and relying solely on copyright laws and statutes, is like dying without a will. If you wanted to receive a royalty every time the work was performed, you could have asked for that, just as the dance company could have asked for a royalty every time you sold or licensed a copy of the video. When it comes to avoiding miscommunications and disappointments, nothing beats a piece of paper…correction, nothing beats a piece of paper with lots of details!
_________________________________________________________________
For additional information and resources on this and other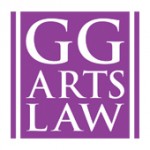 legal and business issues for the performing arts, visit ggartslaw.com
To ask your own question, write to lawanddisorder@musicalamerica.org.
All questions on any topic related to legal and business issues will be welcome. However, please post only general questions or hypotheticals. GG Arts Law reserves the right to alter, edit or, amend questions to focus on specific issues or to avoid names, circumstances, or any information that could be used to identify or embarrass a specific individual or organization. All questions will be posted anonymously.
__________________________________________________________________
THE OFFICIAL DISCLAIMER:
THIS IS NOT LEGAL ADVICE!
The purpose of this blog is to provide general advice and guidance, not legal advice. Please consult with an attorney familiar with your specific circumstances, facts, challenges, medications, psychiatric disorders, past-lives, karmic debt, and anything else that may impact your situation before drawing any conclusions, deciding upon a course of action, sending a nasty email, filing a lawsuit, or doing anything rash!
Tags: Brian Taylor, choreographer, choreography, contract, copyright, creative works, dance, dance company, Goldstein, license, Licensing, ownership, performance rights, permission, playwright, royalty, video footage, videographer, videotape, videotapes, work