They Can't Do That To Me!
By Brian Taylor Goldstein
I just got a notice that a venue where I booked one of my artists is closing. I have a written engagement contract that was signed by the venue over a year ago. The notice I received says that they have run out of money and are cancelling their season. Can they do that? Do I have a valid claim? Should I file a lawsuit? Can I alert the media? How do I send a message to other venues not to do this?
Assuming you have a valid, enforceable contract with no cancellation clause or other termination provision, then the venue had no legal right to cancel regardless of their financial situation and the venue is in breach of the engagement contract. The question is whether or not your claim is worth pursuing…or, assuming that you were acting as an agent on behalf of your artists, whether or not your artists have a claim worth pursuing.
The first course of action would be to send the venue a letter notifying it that it is in breach and will be liable for damages if you are unable to re-book the date. Then, you must make every effort to re-book the date and minimize (aka "mitigate") damages. As a matter of contract law, your artists are not automatically entitled to the full engagement fee. Rather, if you were to re-book the date for a smaller engagement fee, your artists would be entitled to the difference. If you were to re-book the date and obtain a higher fee, your artists would not be entitled to any damages at all. Even if you are unable to re-book the date, you must be able to show that you made every effort to do so and made every effort to minimize any other losses or out-of-pocket expenses. (ie: Can you cancel or get a refund for any travel expenses? Are they any production or crew costs you can avoid if the engagement is cancelled?)
To enforce your claim, you would need to file a lawsuit. Depending upon the terms of your contract, you may be able to file the suit where you are located or where the venue is located. However, any judgment outside of the state where the venue is located would be unenforceable unless you took the judgment into a court in the venue's state and had it recognized by that state. Regardless, getting a judgment does not mean that you will get any money. It just means you are legally entitled to money. With the judgment in hand, you would still need to "collect." Collection would involve more court proceedings in order to levy bank accounts and attach assets. All of this would need to be done in the state where the assets are located. Also, unless your contract provides for court costs and attorneys fees, those would not be recoverable. Ultimately, whether or not you want to file a lawsuit depends on the amount of your damages and whether the time and costs of pursing the claim outweigh the likelihood of collection. Unless the venue actually owned its own performance space or has other assets to draw from, it can be near impossible to see any actual money. If the venue has no assets or files for bankruptcy, then you would get nothing…or next to nothing.
Your more immediate and practical course of action, aside from making every effort to re-book the date and mitigate damages, may be to notify the venue of your claim and then wait. The statue of limitations for a written contract varies from state-to-state, but, in most instances, you will have from 3 to 6 years to file a lawsuit. If the venue is able to re-organize and re-open before the statute-of-limitations runs out, you could revisit the matter and, if they refuse to pay or otherwise agree to a reasonable settlement, still file your lawsuit. On the other hand, if the non-profit ultimately closes, and it turns out that there are assets to distribute, they will need to seek a court approval of the distribution. You can file a creditor claim and stand in line with their other creditors at that time.
This is may also be a good opportunity to review your engagement contract. As you can see, a lot of your options in these situations depend on the enforcement tools you give yourself in your contract. Do you require non-refundable or forfeitable deposits? Are there specific liability provisions? Interest? Attorneys fees?
As for alerting the media, I realize the venue's actions appear outrageous, unprofessional, and unethical. Nonetheless, without knowing more about the specific circumstances of this particular venue and what has led to their decision to cancel, "going public" could easily backfire on you as well as your artists. Resist the urge to go on a crusade. They are rarely successful and everyone dies. As for sending a warning to other venues, I seriously doubt most non-profits need to be reminded that contractual breaches, lawsuits, and dissolution of assets are not effective strategic plans.
__________________________________________________________________
For additional information and resources on this and other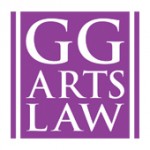 legal and business issues for the performing arts, visit ggartslaw.com
To ask your own question, write to lawanddisorder@musicalamerica.org.
All questions on any topic related to legal and business issues will be welcome. However, please post only general questions or hypotheticals. GG Arts Law reserves the right to alter, edit or, amend questions to focus on specific issues or to avoid names, circumstances, or any information that could be used to identify or embarrass a specific individual or organization. All questions will be posted anonymously.
__________________________________________________________________
THE OFFICIAL DISCLAIMER:
THIS IS NOT LEGAL ADVICE!
The purpose of this blog is to provide general advice and guidance, not legal advice. Please consult with an attorney familiar with your specific circumstances, facts, challenges, medications, psychiatric disorders, past-lives, karmic debt, and anything else that may impact your situation before drawing any conclusions, deciding upon a course of action, sending a nasty email, filing a lawsuit, or doing anything rash!
Tags: agent, artist, attorney, breach, Brian Taylor, cancellation, cancellation clause, contract, contract law, damages, enforceable contract, engagement contract, Goldstein, judgment, lawsuit, losses, money, Non-Profits, venue