Can A Visitor Record An Album?
By Brian Taylor Goldstein
So glad I found your page on the internet, so far it's been the most helpful out of all my Google searches! I have just a couple of questions. We are from Australia and I have a 14 year old son who has signed a recording contract in the US. Currently we are traveling back and forward on the Visa Waiver Program. I understand he is not aloud to perform until he has an "O" visa. However, is he aloud to record music in his producer's studio for the album and take label meetings in the hope of placing a major recording contract? When I say meeting, its meeting with music labels for an interview/audition and you normally have to sing a song so that they can hear you and see if they like you in their office.
First of all, congratulations on the recording contract. Those are NOT easy to come by these days.
The visa waiver program allows citizens of certain countries (with Australia being among them) to enter the U.S. for up to 90 days as a "visitor" without first having to obtain an actual B1/B2 (visitor) visa from a U.S. Consulate. Citizens of visa waiver countries only need to have a valid passport to enter the U.S. as a visitor. When an individual enters on the visa waiver program, he or she is subject to all of the same rules and restrictions as if they had an actual visitor visa.
A "visitor" to the U.S. is allowed to do all of the normal visitor activities (sightseeing, shopping, visiting friends, etc.) as well as have business meetings. Visitors cannot work or look for work. Artists who enter as visitors are allowed to attend competitions and auditions (which, as we all know, is a heck of an amount of hard work!), as well as have meetings with producers, agents, and other arts professionals. However, with limited exceptions, they are not permitted to perform in front of an audience–even if they perform for free and/or no tickets are sold! An artist must have an appropriate artist visa (either an O or a P) in order to perform. When it comes to recordings, there's a limited exception: A recording artist is permitted to come to the U.S. as a visitor to use recording facilities in the U.S., for recording purposes only, provided the recording will be distributed and sold only outside the U.S., and no public performances will be given. Otherwise, when recording artists enter the U.S. to record albums, they are required to obtain an appropriate artist visa.
In your situation, it is perfectly fine for you son to enter the U.S. on the visa waiver program to meet with his agents, producers, and representatives of his label. He can even have interviews and auditions. However, he cannot record music in his producer's studio for purposes of a publicly released and distributed album unless it's for an album that will be sold and released outside of the U.S.
You're fortunate in that Musical America just released a fantastic downloadable report on the complex issue of obtaining U.S. visas for artists, full of helpful tips and explanations. You'll also want to check out artistsfromabroad.org which has become the definitive resource tool on the issue and which contains an exhaustive array of information and materials.
_______________________________________________________________
For additional information and resources on this and other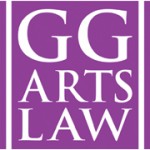 legal and business issues for the performing arts, visit ggartslaw.com
To ask your own question, write to lawanddisorder@musicalamerica.org.
All questions on any topic related to legal and business issues will be welcome. However, please post only general questions or hypotheticals. GG Arts Law reserves the right to alter, edit or, amend questions to focus on specific issues or to avoid names, circumstances, or any information that could be used to identify or embarrass a specific individual or organization. All questions will be posted anonymously.
__________________________________________________________________
THE OFFICIAL DISCLAIMER:
THIS IS NOT LEGAL ADVICE!
The purpose of this blog is to provide general advice and guidance, not legal advice. Please consult with an attorney familiar with your specific circumstances, facts, challenges, medications, psychiatric disorders, past-lives, karmic debt, and anything else that may impact your situation before drawing any conclusions, deciding upon a course of action, sending a nasty email, filing a lawsuit, or doing anything rash!
Tags: artist, artistsfromabroad, audition, Brian Taylor, business meetings, citizens, competitions, exceptions, Goldstein, music labels, recording, sightseeing, travel, valid passport, visa waiver countries, visa waiver program, visitor, visitor visa, waiver, work