Listen To Your Mother and Get It In Writing!
By Brian Taylor Goldstein
Can you answer this question for us?  My soon to be son-in-law is a musician. He has written and recorded many songs, and is producing his first CD.  One of the songs on the CD, he had a female friend sing with him.  If he plans to put this song on his CD, doesn't he need some sort of written permission or release from her?
Congratulations! It sounds like you're not only gaining a son-in-law, but your son-in-law is gaining a manager. You are absolutely correct. Even though your son-in-law may have may have written the song and paid for the recording, his friend owns the rights to her performance. There needs to be something in writing confirming that your son-in-law has her permission to record her performance for the CD and distribute copies. As most everyone in the arts world would rather suffer a paper cut than deal with paperwork, its very common for musicians and others to take the position that, if a person is aware that they are being recorded, then permission is "assumed" or "implied" and no formal contract or agreement is needed. While this is technically true, an implied license can also be revoked at any time. This means that she could wait until the CD was a big commercial success, revoke her license, and use the threat of a copyright infringement lawsuit to negotiate for a large royalty or payment.
While written permission or a release is better than nothing, if he really wants to make sure there are no future problems, the written permission (also called a "license") needs to specify that it is "irrevocable, perpetual, and worldwide." Even better, skip the license and have her confirm that she is assigning (ie: granting) all rights and ownership in the recording of her performance to him. Either way, in order for the "writing" to be enforceable as contract, it also needs to confirm what she is getting in exchange for the license or assignment. A flat fee? Royalties from sales of the CD? Even if she agreed to do the recording out of friendship in exchange for nothing, the writing should confirm that she will be given credit and acknowledgement "in exchange" for the assignment or license. While this may seem like an unnecessary formality for a first CD, it's far wiser to plan for success rather than have it derailed by someone else's plan.
__________________________________________________________________
For additional information and resources on this and other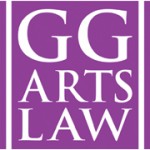 legal and business issues for the performing arts, visit ggartslaw.com
To ask your own question, write to lawanddisorder@musicalamerica.org.
All questions on any topic related to legal and business issues will be welcome. However, please post only general questions or hypotheticals. GG Arts Law reserves the right to alter, edit or, amend questions to focus on specific issues or to avoid names, circumstances, or any information that could be used to identify or embarrass a specific individual or organization. All questions will be posted anonymously.
__________________________________________________________________
THE OFFICIAL DISCLAIMER:
THIS IS NOT LEGAL ADVICE!
The purpose of this blog is to provide general advice and guidance, not legal advice. Please consult with an attorney familiar with your specific circumstances, facts, challenges, medications, psychiatric disorders, past-lives, karmic debt, and anything else that may impact your situation before drawing any conclusions, deciding upon a course of action, sending a nasty email, filing a lawsuit, or doing anything rash!
Tags: Brian Taylor, contract, copyright, copyright infringement, Goldstein, license, manager, music, musician, ownership, permission, recording, release, royalties