What Attorneys Won't Tell You
By Brian Taylor Goldstein
I recently attended an arts conference where there was a panel discussion on music contracts. An attorney said that artists don't really need to read or review contracts because you can always declare them null and void later and get a new contract. Is this true?
This is why 99% of most attorneys give the rest of us a bad name. No. It's not true. That is, its bad advice. However, there are many attorneys out there who like to believe otherwise.
You may…or may not…be surprised to learn that any attorney with even the most minimal amount of skill can create some plausible "theory" on which to sue someone else. That's all it takes to file a lawsuit in a US court: a plausible "theory." Your theory might be the world's dumbest theory, but everyone is entitled to his or her day in court. And, under what's called the "American Rule", unless there is a contract requiring the loser to pay for attorney's fees and costs, everyone is responsible for their own attorney's fees regardless of who wins or loses. So, unless you and I have a contract requiring the loser in a lawsuit to pay the winner's attorney's fees, I could technically file a lawsuit against you right now (assuming I knew who you were) and you would have to spend your own money to defend it. (If you don't like the "American Rule", blame George Washington. The "English Rule", of course, is the exact opposite!)
Because of this situation, many attorneys believe that the answer to every conflict is to file a lawsuit and use that as leverage to get a better deal. The argument goes something like this: If an artist signs a contract and later wants to get out of it, just file a lawsuit claiming that the other side is in breach. Even if the artist has absolutely no legal basis for such a claim, the other side will need to hire their own attorney, file a motion, appear in court, and have the claim dismissed. As this will cost them thousands of dollars, the other side just might re-negotiate with rather than spend all that money. Here's the catch: the artist will ALSO have to spend all that money hiring an attorney to file the lawsuit in the first place. And if you think that a large recording label, or a successful producer, or even a presenter with access to a free board attorney is simply going to roll over to avoid a lawsuit, think again. Why? Because their own attorneys will advise them to fight.
There's another consideration, too: your reputation. One of my clients once received a letter from an attorney who represented an artist who was part of my client's roster. Even though his contract was not up for another year, the artist wanted to be released early so he could negotiate a potentially lucrative deal directly with one of the producers we were already working with on his behalf. His lawyer raised several legally weak arguments and threatened a multi-million dollar lawsuit. After several efforts to resolve the matter ended in screaming phone calls and more threatened litigations, we decided to release the composer, even though, ultimately, I felt we would win in court. It simply wasn't worth it. My client had other artists and business to focus on and could afford neither the money nor the time and distraction. While you may conclude that the artist got what he wanted and won, think again. There's more: of course, we had to advise the producer that we no longer represented the artist and what had happened. As a result, the producer determined that the artist's talents were not worth the risk of dealing with someone who sues their way out of a dispute and selected another artist for the project. It wasn't long before word spread that this artist would sue anyone at anytime and other producers refused to work with him either. In the end, the artist's lawyer wound up suing the artist for unpaid attorney's fees. Not a happy ending.
If you haven't figured out the game yet, an attorney will always advise you to file a lawsuit. However, regardless of the outcome, only the attorneys win. So, unless you have an endless supply of money, energy, time, and spirit do not play this game! Take the time to draft meaningful contracts, take the time to read them, and take the time to establish a relationship with the people you will be working with. You may not always get what you want in a negotiation, but at least you can make an informed decision by asking questions and evaluating the pros and cons of the deal before you. While there are many reasons you might agree to unfavorable terms, believing that you can sue your way out of a bad situation is not among them…unless you're an attorney!
__________________________________________________________________
For additional information and resources on this and other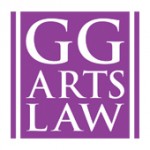 legal and business issues for the performing arts, visit ggartslaw.com
To ask your own question, write to lawanddisorder@musicalamerica.org.
All questions on any topic related to legal and business issues will be welcome. However, please post only general questions or hypotheticals. GG Arts Law reserves the right to alter, edit or, amend questions to focus on specific issues or to avoid names, circumstances, or any information that could be used to identify or embarrass a specific individual or organization. All questions will be posted anonymously.
__________________________________________________________________
THE OFFICIAL DISCLAIMER:
THIS IS NOT LEGAL ADVICE!
The purpose of this blog is to provide general advice and guidance, not legal advice. Please consult with an attorney familiar with your specific circumstances, facts, challenges, medications, psychiatric disorders, past-lives, karmic debt, and anything else that may impact your situation before drawing any conclusions, deciding upon a course of action, sending a nasty email, filing a lawsuit, or doing anything rash!
Tags: artist, attorney, attorneys, bad advice, breach, Brian Taylor, conflict, Contracts, dispute, Goldstein, lawsuit, lawyer, legal basis, music contracts, negotiation, reputation