HOW TO FIX EVERYTHING
EXPLORING NEW BUSINESS MODELS AND PRACTICES IN THE PERFORMING ARTS IN A POST-COVID WORLD
By Brian Taylor Goldstein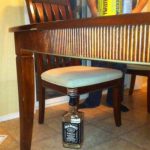 Aside from thwarting a clown car coup, 2021 is certainly not off to the auspicious start we all had hoped for. Nonetheless, it is with trepidatious optimism that we find ourselves crawling out from our burrows like traumatized cicadas as we look towards re-establishing and re-building the world of live performing arts.
We have lost treasured venues, ensembles, businesses, and colleagues. Much, if not most, of the scorched earth we find will be attributable to the ravages of COVID. However, much will also be due to old and outdated business models and practices that were just waiting for an unperceivable pufflet of wind to topple them, much less the ravaging hurricane of a global pandemic. As we survey the damage, now is the time to consider rebuilding and reimagining those business models and practices. There's nothing like the opportunity of a disaster to build a toppled house back on a better and stronger foundation than that on which it was built before.
As such, it was with the greatest enthusiasm and exhilarating gratification that I have of late been asked to weigh-in on numerous proposals from various groups and interests within the performing arts industry wanting to change the way business is done. This has quickly been followed by the resounding despair and blinding dismay of having repeatedly found myself reviewing not imaginative and daring visions of the future, but attempts to re-clothe and re-animate the cadavers of the past. Proposal after proposal has been premised upon the belief that changing the business "model" in the performing arts industry means finding a way in which various parties—presenters, venues, artists, managers, producers, promoters, labels—can come together to agree upon common practices and contractual terms so that we can all go back to "business as usual." There have been cries of "we need to change the way the business works" and "we need to get everyone together and implement new industry standards and practices to which the vast majority of people would agree to implement."
 The prevailing thought appears to be that if we can all just agree on "standard" terms for things such as insurance, cancellations, minimum booking fees and formulas, recording rights, and even timing for issuing and returning contracts, then everyone can breathe a collective sigh of relief and go back to negotiating and focusing only on fees, dates, planning, and repertoire—in other words, the more inspiring and fulfilling parts of the business.  I've read proposals that include such suggestions as "all engagements should provide for deposits and rehearsal fees" (I agree) to "there should be standard media terms that would automatically allow for streaming rights and recordings" (I do not agree) to finding new Force Majeure language that would "…make sure future pandemic events are not cause for cancellation" (Seriously?).
None of these proposals focus on the true crisis before us: the exploration of whether or not the business structures, plans, and methodologies upon which venues, presenters, producers, managers, agents, labels, etc. are run and managed need to be re-thought and re-imagined for a new age and new realities. Instead, what I have seen thus far is not unlike neighbors in a beach community finding their homes devastated by a hurricane and deciding not to rebuild on stronger foundations further away from the shore, but to put everything back exactly the way it was before, except, this time, mutually agreeing to paint their shutters all the same colour.
These concept of implementing standards and practices that everyone will agree upon arises from the long-cherished delusion that there exists a legendary grimoire of industry standards and practices that merely needs to be dusted off, amended, and updated for the 21st century. If everyone merely agrees to abide by this book, then peace will be restored to the kingdom. The trouble is…no such book exists…and no such book has ever existed. The only industry standards in the performing arts industry are that there are NO standards! To be sure, there are opinions. Strong opinions. We've all encountered comments such as "this is how the opera world does it" and "this is not how we do it in jazz" and "that's not how commissions work." However, if you polled a cross section of any segment of the performing arts about any given topic, you will find a significant divergence of opinion as to what is and what is not "standard." What any one person believes to be standard may simply be based on their own limited experience in their own tiny corner of the industry.
To be sure, there are ways to structure some deals and transactions that are more common than others, and there is no reason to reinvent wheels where others have already figured out reasonable ways to build them, but there will always be circumstances warranting different arrangements for different organizations, individuals, projects, and budgets. More often than not, the term "industry standard" is thrown about in lieu of admitting "this works for me and I'd rather not change." Worse, it's often employed as a form of peer pressure to circumvent negotiation or compromise by making the other party feel that they are either too ill-informed or ill-experienced to realize the absurdity of whatever very reasonable proposal they may have just made.
So, if there are no industry standards, why can't we all just get together and create some? If enough people agree on common contract terms and procedures, then wouldn't that compel everyone else to fall in line and do it the same way? If everyone agrees to abide by what we all agree is fair, doesn't that take away the risk of anything being unfair?
First, there are the practical challenges of defining even sub-segments of an industry as diverse as the performing arts, much less getting them all together and mutually agree upon  common procedures for how anything works: bookings, recordings, commissions, rehearsals, etc. There are large and small venues and presenters. For-profits and non-profits. There are different genres. Different audiences. Different goals and missions. Commercial and non-commercial producers. Etc. Etc.
Second, but by no means least, in most countries this is also illegal.
Let's say that we all agree amongst ourselves that artists should be paid deposits (which, again for the record, I agree with—if you can't hire a wedding caterer or a building contractor without a deposit, why are artists expected to be paid only after work is done?) What if a huge, prestigious producer or orchestra offers an engagement, but refuses to pay a deposit? Are you going to walk away and refuse to accept the date? Probably not. The reality, of course, is that unless an artist has enough prestige and clout to demand their own terms, then there are always more artists than there are venues and presenters. This, naturally, gives stronger negotiating power to presenters, producers, and venues. This is also called "Show Business." But what if all the artists or their representatives get together and agree that they will all demand the same terms for all artists? If all the artists and their representatives stick together, then venues and presenters will be forced to comply, right? Not so fast. If a group within any industry unifies to set standard terms and practices with which all members of the group will be required to abide and with the purpose of coercing or compelling other businesses to agree to such terms and practices or else be excluded, this is called "collective bargaining." In the United States, at least, only authorized unions or organizations are allowed to do that. In addition, any group of businesses within an industry that teams up or forms a monopoly in order to set the terms and conditions within that industry can be held to be in violation of various anti-monopoly and trade practices laws. In the U.S., for arcane historical reasons, these are called anti-trust laws.
So, does this mean we all just throw our hands up and surrender ourselves to a world of unfettered, Darwinian capitalism where ticket sales and popularity alone determines the future of the performing arts? Absolutely not! It is and will always be critical for the various groups and interests that comprise the performing arts world to come together to discuss mutual concerns and issues and how best to address them collaboratively. However, in any business enterprise, whether it exists within the performing arts or any other business sector, exploring new business models means looking inward to how you currently conduct your own business—not someone else's. What services do you provide or offer? Is there a demand for those services? What are those services worth? What are your streams of income and revenue? Are you too reliant on either passive or active income? Who is your competition? What is your sustainability? What makes you unique? Are you over staffed or understaffed? Do you need to learn new skills? Are there better ways to fulfill your mission, goals, or creative aspirations?
Exploring a new business model is not a group activity. It is purely an inward journey. An act of self-introspection and challenge that cannot be done by committee. It is done in the depths of the night, alone, often with Slipsmith gin and two olives. Any business facing an existential challenge of survival does not address the problem by reaching out to other businesses with suggestions of what they should be doing to help the field or make your life easier. Rather, what are YOU doing that may need to be changed, rethought, or reimagined and what can YOU do to help yourself? Are there treasured customs, practices, presumptions, and assumptions that you are loathe to give up? Perhaps it is YOU who needs to turn away from industry standards (whatever you believe them to be) and try something different. For example, are the traditional roles and services of agents and managers still relevant? Do we need to continue planning concerts and performances around a fixed "season?" Does an artist really need a label to release and promote a recording? Are there other ways to monetize and promote artistic and creative services to create more diverse streams of income for artists as well as venues, theaters, and producers? Are performing arts unions today advocates or hindrances for their artists? Is there a role for more immersive experiences in theatre and concerts? Does the commission model continue to make sense for artists and their representatives? Is there a continued role for booking conferences? Are you still sending out paper press releases? Are you ignoring the role of social media and other interactive technologies? Are there diverse faces and voices in your audiences or on your stages? Are there more ways for popular and less popular genres to collaborate? Should dysfunctional non-profit organizations continue to be the default business structure for certain artistic genres? Do all classical concert and recital halls have to be an anesthetizing mélange of browns and beiges? Perhaps the time has also come to bridge the ancient abyss between arts and entertainment and explore aspects of entrepreneurialism that can be borrowed to further the sustainability of our highest artistic standards and endeavors.
There are no right or wrong answers to these questions. In fact, these are all questions that have long been proposed, discussed, tossed about, disputed, debated, and then dismissed into the rubbish bin to be addressed another day. However, that day has come. This is it. The tide of COVID has swept our businesses off their foundation. Do we build them back better and stronger than before, or build them back the same, but with colour-coordinated shutters?
_________________________________________________

GG Arts Law provides a comprehensive range of legal services and strategic support for the performing arts, including: Artist Visas, Taxes, and Touring; Rights & Licensing; Negotiations & Representation; Contracts; Business & Non-Profit Organization & Management; Project Management; and Strategic Consulting & Planning.
VISIT OUR NEW WEBSITE: ggartslaw.com
__________________________________________________
THE OFFICIAL LEGALESE:
THIS IS NOT LEGAL ADVICE!
The purpose of this blog is to provide general advice and guidance, not legal advice. Please consult with an attorney familiar with your specific circumstances, facts, challenges, medications, psychiatric disorders, past-lives, karmic debt, and anything else that may impact your situation before drawing any conclusions, deciding upon a course of action, sending a nasty or threatening email to someone, filing a lawsuit, or basically doing anything that may in any way rely upon an assumption that we know what we are talking about.