A CORONAVIRUS VISA ROUNDUP FOR NON-US ARTISTS
Cancelled Engagements, Unemployment, Layoffs, and Visa Renewals
March 31, 2020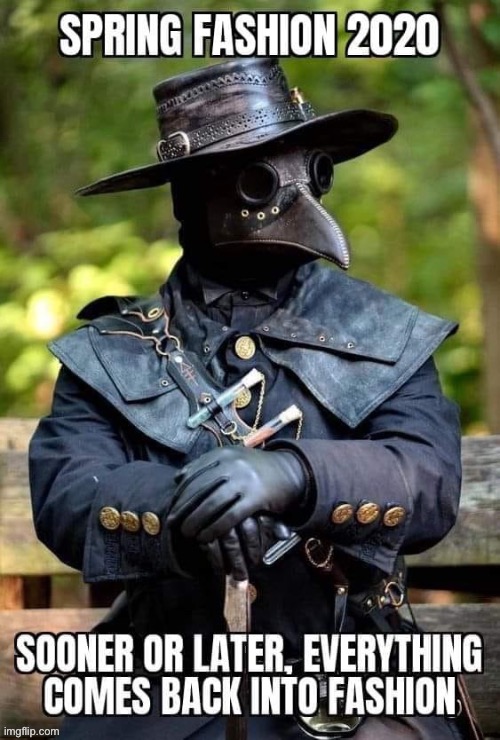 By Brian Taylor Goldstein
As the tumbleweeds blow through Times Square and we begin to consider the viability of Easter peeps or even kale to supplement the dwindling toilet paper supplies, there is an understandable amount of angst and confusion on many fronts. Not least among them are non-U.S. artists who find themselves trapped inside the U.S. with no engagements, or with visas about to expire, or, like so many, laid off or unemployed.
There is a lot of conflicting information out there primarily because U.S. immigration policies are determined by the U.S. Government which has provided little or no direction on these issues; they are far too engrossed trying to quell the spread of the Coronavirus through sacrificing chickens, burning witches, assessing blame, and finding new and enthralling ways of praising and consoling Our Dear Beloved Leader and Perfect Incarnation of The Appearance That A Leader Should Have.
So, in no particular order, here is an update of what we know (or sort of know based on what we can surmise from what we know.) Premium Processing
1. Premium Processing
In case you have not already heard, USCIS suspended Premium Processing effective March 20, 2020. Until further notice, any future petitions filed with premium processing will automatically be sent to standard processing and your premium processing fee returned. Current standard processing times are ranging from 3 – 6 months at both of the paradoxically named USCIS "service" centers.
2. Artists Trapped In The U.S.
Due to the quagmire of travel restrictions, cancelled flights, and border closures, there are a number of artists who find themselves stranded in the U.S. with visas about to expire and who are unable to leave. Has USCIS has made any special exceptions or provisions for artists who may be forced to remain in the U.S. beyond the expiration date of their visa until they can fly home? Certainly, they will not be rounded up as enemies of the state? To the contrary, if an artist finds themselves in the U.S. in such situation, then before their current visa expires they will need to file a petition either to extend their current status and extend their stay, or change their current status to a different status and remain.
Here's a real life question we received on this issue:
My O-1 visa expires in May. I was approved for a new one starting in August. My petitioner did not ask for an extension of stay because I was supposed to fly home for a summer festival, but that has been cancelled and now I want to stay in the U.S. What are my options?
If the artist has some engagements in the U.S. between May and August (which is unlikely, but possible), then prior to May she could file a new I-129 petition (which would basically be the old one re-copied and re-packaged) asking for an extension of stay. However, if she does not have engagements to justify her remaining in the U.S. on an employment visa, then prior to May she will need to file an I-539 petition to change her status from O-1 to visitor (B-1/B-2). Of course, to file a new I-129, she will need to pay the USCIS filing fee of $460. To file an I-539, she will need to pay the USCIS filing fee of $370, plus a biometric fee of $85. Biometrics consist of going to a local USCIS office to be photographed and provide fingerprints. However, all local USCIS office are all closed. So, presumably, the I-539 petitions will just get put on hold—which is probably a good thing as she can stay in the U.S. while the petition is pending. I should point out that in 99.99999% of cases, I-539 petitions are denied, so they are really only useful to buy time.
3. Consulates
Most of the U.S. consulates around the world have closed. London, for example, is currently not taking appointments until July. We do not know when they will re-open. We asked the U.S. Department of State and were told: "April! No, June? Wait! They're closed? They've always been closed. I mean, open. They're open now, just closed to the public. Temporarily."
4. What Happens To A Visa If An Artist Is Laid Off?
Here's another real life scenario:
We are looking for information about the impact of layoff on our O-1 visa holders. The remainder of our performance season has been cancelled. At this time we are continuing to pay our performers as per the schedule that is in their contract. Unfortunately the possibility of a layoff is looming. How would this impact the O-1 visa holders? Are their visa's invalidated if we have to do layoffs?
Fortunately (sort of), as non-US artists are required to have artist visas to perform in the U.S. regardless of whether or not they are paid, a layoff, per se, does not impact the validity of their O-1 visas. Rather, the issue is whether or not the artist's services will be required at all. In other words, are we dealing with a cancelled performance or a re-scheduled performance?
If an artist was approved for an O-1visa to perform in a specific engagement or production, and that engagement or production is cancelled, then they are required to leave the U.S. as, unless they were approved for a multi-employer visa, they no longer have a reason to be here. However, if the scheduled performances are merely being re-scheduled for a later date during the validity period of the artist's existing visa, and the artist's services will still be needed, then I would argue that they can remain in the U.S. regardless of whether or not they are paid—they just won't be able to work. In other words, a layoff means they are still employed, just not getting paid.
Whether or not the artist can afford to remain in the U.S. without being paid is another issue entirely…and which leads to the next question.
5. What Is The Impact On A Visa If an Artist Applies for Unemployment or Medicaid?
Here's a hard one:
As you probably already know, all of my concerts until June have been cancelled, thus putting me into a difficult situation financially. I wanted to consult with you whether it would be a good idea for me to apply for unemployment benefits, or is that going to jeopardize my current O-1 status and future potential status?
Unfortunately, this creates two not insignificant problems:
(a) Under Trump's recently enacted "public charge rule," applying for any kind of public assistance (unemployment, Medicaid, etc) could be used to deny and/or delay future visas or green cards. When the artist next needs to obtain a new O-1, if he elects to remain in the U.S. and seeks an extension of stay, he would need to disclose that he applied for and/or received public assistance. This will lead to his being required to explain why and seek a waiver. USCIS has indicated that they will be "reasonable" in light of the Covid-19 situation, but we have no idea what that means. I trust USCIS about as much as trust my mother when she asks for my honest opinion. Alternatively, the artist could avoid this question by leaving the U.S. when his current visa expires, applying for a new visa at a U.S. consulate, and then re-entering. However, should at some point in the future he want to apply for a green card, he would need to disclose the public assistance and request a waiver at that time.
(b) The other problem is that O and P visas are "employment-based" visas, which means an artist is only authorized to be in the U.S. on such a visa if the artist has employment. If an artist becomes unemployed, they are not authorized to remain in the U.S. and look for work. They are required to leave. So, applying for unemployment benefits equates with admitting the artist is here illegally.
6. Requests for Evidence and Notices of Intent to Deny
USCIS has announced that any petitioner who receives a Request for Evidence (RFE) or Notice of Intent To Deny (NOID) between March 1 and May 1, 2020, will be given an additional 60 calendar days to respond after the response deadline set forth in the RFE or NOID. However, USCIS will continue its policy of employing rabid ferrets to write the RFEs.
7. Can A Visa For A Cancelled Concert Be Reissued?
Here's a question from a dear soul who believes that if we just clap hard enough, Tinkerbell will grow her wings back:
We got an artist approved to perform for us in June. That date, of course, has now been cancelled. However, we have rescheduled the concert for the 20/21 season. Since we already applied for the visa and got it approved, and given that we only had to cancel because of the coronavirus, will USCIS re-approve the visa for the new date without having to file a new petition and go through the process all over again?
As my mother would say: "Bless his heart," which, in the South, is the kind of thing one says when Charlene gets her head stuck in the fishbowl again…for the 3rd time. No, he will need prepare and submit an entirely new petition, and pay all of the costs and fees again. Because of all the cancellations due to the Coronavirus, the Performing Arts Visa Task Force (a long established coalition of leading arts organizations throughout the field—from the League of American Orchestras to the Association of Performing Arts Presenters) has asked the U.S. government to consider allowing approved visas to be re-authorized to cover re-scheduled dates without having to pay any new filing fees or costs. However, just to be on the safe side, I have added the same request in my letter to Santa Clause as I have greater faith in him making my wishes come true than I do USCIS.
Ok, folks. That's all I got. Until everything changes tomorrow. As always, continue to check our website and Musical America for more frequent updates.
Stay safe and well!
---

For additional information and resources on this and other legal, project management, and business issues for the performing arts, as well as to sign up for our newsletters and follow us on social media visit ggartslaw.com
---
THE OFFICIAL LEGALESE:
THIS IS NOT LEGAL ADVICE!
The purpose of this blog is to provide general advice and guidance, not legal advice. Please consult with an attorney familiar with your specific circumstances, facts, challenges, medications, psychiatric disorders, past-lives, karmic debt, and anything else that may impact your situation before drawing any conclusions, deciding upon a course of action, sending a nasty email, filing a lawsuit, or doing anything rash!
Tags: consulates, Coronavirus, lay offs, unemployment, visa extensions