Dodging A Bullet With A Contract
By Brian Taylor Goldstein, Esq.   
Dear Law and Disorder:
I am a classical concert pianist and booking representative for my small ensemble. I just finished the negotiation of a performance contract with a presenter and, unfortunately, we could not reach an agreement. In my three years of working as a self-presenting artist, it was the first time when a contract became an issue. To summarize the situation, I didn't agree to sign the presenter's one-page contract because it didn't have any terms dealing with such things as cancellation or the date we would be paid. So, I provided my own, more detailed, contract. I also provided a technical rider for such things as piano tuning and how much space our group needed to perform. The presenter claimed that their contract was "standard" and that they engage lots of artists and that no manager or artist had ever objected to their one-page standard contract. So, I offered to propose changes to their contract instead, but then withdrew their offer to engage us, saying that we were obviously too hard to work with and that they had dodged a bullet. Quite a number of series send us one-page agreements and some of them react with frustration when I present a more detailed contract. I start to have a feeling that maybe while I am building my network, I have to play by the rules of the presenter and just hope that everything should be OK. However, in some ways it contradicts what I have learned from reading your blog. It also doesn't help if its true that most managers are happy to sign these simple contracts creating a way out for a presenter to say: "we never had a problem with our one-page contract" before.
I'd like to say that these are the perils of dealing with small, unsophisticated presenters. But, alas, you have stumbled into one of the dark corners of the entire performing arts industry: at all levels it's a business run by people who prefer to pretend it's not a business until someone doesn't get what they want and then they will all pretend to be experts on business contracts.
In your case, the presenter's claim that other artists or managers may or may not have had a problem with their one page contract should be disregarded for several reasons: (1) it may or may not be true; (2) many artists and their managers are so happy just to get an engagement that they are happy to sign anything; (3) many artists and their managers often know less about contracts than presenters; and, most importantly, (4) nothing is "standard". As for your suggestion that you have "…to play by the rules of the presenter and just hope that everything should be OK", I disagree.
A career in the arts and entertainment in inherently based on risk. So, yes, there may be instances where an engagement or an opportunity presents itself and you may just have to take a risk. However, you can't make this your standard policy. You need to be judicious. The only way to evaluate the risks and advantages of any offer or opportunity—whether it is an engagement or a recording contract—is through the contract process. You may not always be in a bargaining position to get what you want, but the process itself can be vital. Even if someone refuses to agree to a specific request or a contractual you may propose, that information in and of itself can be essential in helping you evaluate whether or not proceed. However, any presenter or venue that won't even take the time to discuss your concerns should be avoided.
Nevertheless, while its fantastic that you have taken the time to devise your own contract and technical rider, you also need to know your audience. Its very different to negotiate with Carnegie Hall that it is with a group that operates out of a church basement with a broken upright. If you don't want to unnecessarily scare off unsophisticated presenters and venues, there are things you can do to make sure your concerns are being addressed without having to send a formal contract with a rider. One approach may be just to send an email or a list confirming your specific concerns. Or you can avoid email altogether and have an actual conversation. Remember, a contract does not have to "look" like a contract. At the end of the day, its less about the wording and format than communicating your concerns, expectations, and clarifications. In short, it doesn't mean you have to be less flexible in what you need, but more flexible in how you communicate it.
Ultimately, I think you were the one who "dodged a bullet" on this.
________________________________________________________________
For additional information and resources on this and other legal, project management, and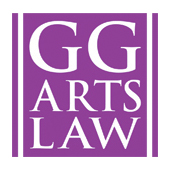 business issues for the performing arts, visit ggartslaw.com
To ask your own question, write to lawanddisorder@musicalamerica.com
All questions on any topic related to legal, management, and business issues will be welcome. However, please post only general questions or hypotheticals. GG Arts Law reserves the right to alter, edit or, amend questions to focus on specific issues or to avoid names, circumstances, or any information that could be used to identify or embarrass a specific individual or organization. All questions will be posted anonymously and/or posthumously.
__________________________________________________________________
THE OFFICIAL DISCLAIMER:
THIS IS NOT LEGAL ADVICE!
The purpose of this blog is to provide general advice and guidance, not legal advice. Please consult with an attorney familiar with your specific circumstances, facts, challenges, medications, psychiatric disorders, past-lives, karmic debt, and anything else that may impact your situation before drawing any conclusions, deciding upon a course of action, sending a nasty email, filing a lawsuit, or doing anything rash!
Tags: Agreements, artist, cancellation, contract, Contracts, formal contract, manager, negotiation, presenter, risk, venue, work