Gergiev Prep Hours Clarified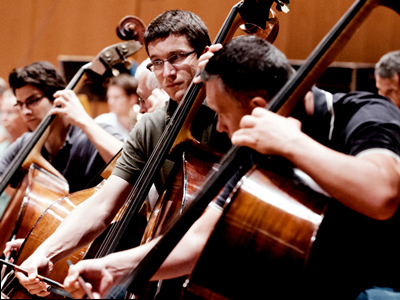 By ANDREW POWELL
Published: March 13, 2015
MUNICH — This morning the Munich Philharmonic detailed the rehearsal hours put in by Valery Gergiev for a Stravinsky program here in December 2013. They totaled 14¼, a lavish allocation by the heavily branded maestro given his skimpy work in Poland and Russia the same week, to wit:
Dec. 11, 2013 — day of "unexpected circumstances"
Dec. 12, 2013 — Warsaw: sole local Gergiev rehearsal for Iolanta and A kékszakállú herceg vára, postponed by a day
Dec. 13, 2013 — Warsaw: opening night of Tchaikovsky-Bartók double bill
Dec. 14, 2013 — flight to St Petersburg; evening: Verdi Requiem
Dec. 15, 2013 — St Petersburg: La traviata
Dec. 16, 2013 — flight to Munich; late afternoon: 5¾ hours rehearsing Stravinsky
Dec. 17, 2013 — morning: 6 hours of rehearsals; afternoon: news conference about pedophilia, Putin, and so on
Dec. 18, 2013 — morning: 2½ hours of rehearsals; evening: Stravinsky concert
The rehearsal details, a response to a question last year, arrived after a vague outline from the orchestra of its quantitative expectations of Gergiev. Late this month the MPhil will announce its first season with the Russian conductor as Chefdirigent, and in May an ad hoc conference is promised at which he will reveal his long-term Ideen, Ziele und Projekte for Munich.
Photo © Wild und Leise
Related posts:
Busy Week
Concert Hall Design Chosen
Maestro, 62, Outruns Players
Jansons! Petrenko! Gergiev!
Pintscher Conducts New Music
Tags: Commentary, München, Münchner Philharmoniker, Munich, Munich Philharmonic, Polish National Opera, Teatr Wielki, Valery Gergiev, Warsaw