Noted Endeavors with Flutist Linda Chesis – The Nitty-Gritty of Selling Tickets
Linda Chesis talks with Eugenia Zukerman and Emily Ondracek-Peterson of Noted Endeavors about the vehicles for selling tickets effectively.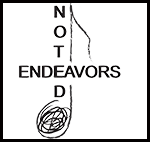 The Cooperstown Summer Music Festival in the historic Village of Cooperstown is located in a small town in the heart of central New York with global appeal. Originally famous through its association with The Leatherstocking Tales by author James Fenimore Cooper (son of Cooperstown's founder William Cooper) it is now the home of the Baseball Hall of Fame and one of the finest Music Festivals in the country. Started by flutist  Linda Chesis in 1999, Cooperstown Summer Music Festival concerts have been featured on Performance Today, America's most popular classical music radio program, with more than 1.3 million weekly listeners. Linda Chesis is the tireless head of the festival, its Music Director, its host, its champion, and its driving force.
To find out more about The Cooperstown Summer Music Festival go to:
cooperstownmusicfest.org
For more Noted Endeavors videos, go to:
notedendeavors.com