When Is A "Work For Hire" Not A "Work For Hire"?
By Brian Taylor Goldstein, Esq.   
Dear Law and Disorder:
An orchestra commissioned one of our artists to make an arrangement of a work for them to perform. We agreed that it would be a "work for hire." Now, the orchestra wants to record their performance of the arrangement and has come to us asking for the artist's permission. It was my understanding that a "work for hire" meant that the orchestra owned it. Is that not the case? If they own it, why are they asking us for permission? If they record it, can the composer still ask for royalties even though the commission agreement stated it was a "work for hire?" What am I missing?  
You're not missing anything. You are absolutely correct that when a commission agreement expressly states that the commissioned work will be a "work for hire", then the commissioner owns it. In which case, the composer isn't entitled to anything beyond the commission fee.
Apparently, however, the orchestra doesn't understand what a "work for hire" means. The orchestra was either using a commission agreement template they didn't understand or believed that the term "work for hire" meant they were hiring someone to do work. Regardless, playing with templates and "legalese" is like self-medicating—someone always winds up in the ER.
If the orchestra has come to you of its own volition asking for the artist's permission, then I would offer to grant permission in exchange for a mechanical license or other appropriate royalty. If they agree, then you have just obtained royalties for your artist that he or she would not otherwise be entitled to. Just because the orchestra legally owns the arrangement doesn't mean that it can't make a subsequent and legally binding agreement to pay royalties to your artist even though they are currently under no obligation to do so. Would you be taking advantage of the orchestra's misunderstanding if the rights it already has? Perhaps, but I would submit that keeping any royalty to the statutory minimum and allowing the artist to obtain what should have been negotiated in the first place mitigates the karmic debt. Besides, rationalization and self-delusion are among the vital cornerstones of the arts industry.
________________________________________________________________
For additional information and resources on this and other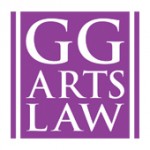 legal and business issues for the performing arts, visit ggartslaw.com
To ask your own question, write to lawanddisorder@musicalamerica.org.
All questions on any topic related to legal and business issues will be welcome. However, please post only general questions or hypotheticals. GG Arts Law reserves the right to alter, edit or, amend questions to focus on specific issues or to avoid names, circumstances, or any information that could be used to identify or embarrass a specific individual or organization. All questions will be posted anonymously and/or posthumously.
__________________________________________________________________
THE OFFICIAL DISCLAIMER:
THIS IS NOT LEGAL ADVICE!
The purpose of this blog is to provide general advice and guidance, not legal advice. Please consult with an attorney familiar with your specific circumstances, facts, challenges, medications, psychiatric disorders, past-lives, karmic debt, and anything else that may impact your situation before drawing any conclusions, deciding upon a course of action, sending a nasty email, filing a lawsuit, or doing anything rash!
Tags: artist, Brian Taylor, composer, Goldstein, license, mechanical license, music, orchestra, permission, royalties, royalty, work