The Invasion of the Visa Examiner Body Snatchers Continues! (aka "The Day The Visa Process Stood Still")
By Brian Taylor Goldstein, Esq.   
Dear Law and Disorder:
I recently received an RFE for a group touring the US this summer. The group is represented by a European manager who books their dates, but our US management company has previously filed petitions for them in the past, all of which have been approved without a problem. The RFE claims that I need to prove that we are not only the agent for the artists, but for each of venues on their tour. I provided an itinerary, a letter of agreement between us and the group where we are agreeing to serve as their US representatives, as well as engagement contracts confirming all the dates, including fees. This is what I have always given them before. What do they want?
For those of you who have been lucky enough not to be following along, about four months ago, the US government agency that reviews and approves visa petitions for artists, United States Citizenship and Immigration Services (USCIS), was invaded by aliens…and, by that, I do not mean non-US citizens, but something non-human. It began at the USCIS Vermont Service Center where reports indicate that in early February 2014 the bodies of several unsuspecting USCIS visa examiners spontaneously exploded into a burst of tentacles, multiple glowing eyes, and gaping orifices of dripping fangs. Shortly thereafter, their seedlings were able to infiltrate deliveries of pico de gallo sent to the USCIS California Service Center where they quickly replicated themselves, consuming the bodies of helpless visa examiners there as well. Ever since, these insidious creatures have taken over the review of O and P petitions, resulting in flurry of spurious RFE's or Requests for Evidence (ie: prove that Lincoln Center is a distinguished venue!) and re-imagined interpretations of regulatory language and requirements (ie: for a role in a production to constitute a "lead or starring role" it must also be performed by an artist whose name alone will demonstrably increase ticket sales!)
Whether these beings are the evil spawn of a far-away galaxy offended by interpretive dance or whether they come from a death star of Blue Meanies, we don't know. What we do know is that, among other things, USCIS has been seriously scrutinizing petitions filed by agents and managers, as well as itineraries. On a recent national conference call with USCIS representatives, there was a considerable amount of talk about concerns over "speculative" employment and making sure that artists had "confirmed engagements" and were not merely asking for visas in anticipation of future work.
As a result, agents and managers are being asked with greater frequency to provide proof of the agency relationship, including proof that they are authorized to represent both the artist as well as the presenters/venues. This can be either a written (and signed) agency or management agreement with the artists or a letter or other statement signed by the artist confirming that the artist has "appointed" the agent or manager to represent them in the United States. If the agent/manager has also booked all of the engagements (ie: the agent/manager's name appears on each of the contracts or engagement confirmations), then such a letter of appointment appears to be appeasing the visa beasts…at least for now. However, many times either the artist has booked their own engagements directly with the presenter/venue or the engagements have been booked by a non-US agency and the US agent or manager is merely serving as the petitioner for purposes of filing the visa petition. In such cases, which appears to be your situation, USCIS is asking for proof that the US petitioner has been authorized to file the petition by the artist (or the artist's non-US agent) as well as by the artist's non-US agent and, in some cases, by each of the presenters/venues on the artist's itinerary.
Based on a strict regulatory analysis, I cannot say that this is inappropriate. Rather, its just a very literal reading of certain regulations which have never been strictly enforced until now. Regardless, unless you have booked each of the artist's engagements yourself, if there are any engagements booked directly between the artist and the venue/presenter, then you also need to include an "appointment form" from those presenters/venues authorizing you to include their engagement on the petition. If the artist has a non-US agent or manager, then you will need (1) proof of the relationship between the artist and the non-US agent and (2) proof that you have been authorized by the non-US agent to file the petition for the artist and on behalf of the engagements booked by the non-US agent. If there are any engagements booked directly by the artists, you will also need proof from the presenter/venue that you are authorized to include their date on your petition. The good news, such as it is, is that such "appointment form" does not need to be anything more elaborate that: "I have engaged [Artist] to perform for me. I hereby appoint [Petitioner] to include this engagement on the visa petition." That's it.
We've actually been doing this for a while. Whenever our management division acts as petitioner, we include appointment forms from everyone—our theory being: the more paperwork we throw into a petition, the more there's bound to be something in there a US examiner is looking far. We apply this same theory to reviews, programs, and all other evidence as well. So far, this has worked.
As I mentioned, I have participated on several recent national conference calls with USCIS officials and, on each occasion, they have declared no knowledge of any new practices, rules, requirements, or regulatory interpretations designed to frustrate or scrutinize the O and P visa process. Instead, they claim to have helpfully appointed a panel of "performing arts experts"—three, to be exact, who, near as I can tell, have little, if any, actual practical familiarity with what we do—to help come up with suggestions to solve problems they claim do not exist. In other words, to translate this into government-speak:
There is no problem, but if there is a problem, we have appointed a panel of experts unfamiliar with the problem to help come up with solutions to address the non-existent problem which doesn't need addressing, because there is no problem, but we promise we will make it better by focusing on fixing things that were not broken in the first place…until they were broken…but not by us.  
On second thought, perhaps these invaders aren't from another planet after all.
_________________________________________________________________
For additional information and resources on this and other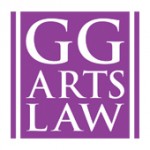 legal and business issues for the performing arts, visit ggartslaw.com
To ask your own question, write to lawanddisorder@musicalamerica.org.
All questions on any topic related to legal and business issues will be welcome. However, please post only general questions or hypotheticals. GG Arts Law reserves the right to alter, edit or, amend questions to focus on specific issues or to avoid names, circumstances, or any information that could be used to identify or embarrass a specific individual or organization. All questions will be posted anonymously and/or posthumously.
__________________________________________________________________
THE OFFICIAL DISCLAIMER:
THIS IS NOT LEGAL ADVICE!
The purpose of this blog is to provide general advice and guidance, not legal advice. Please consult with an attorney familiar with your specific circumstances, facts, challenges, medications, psychiatric disorders, past-lives, karmic debt, and anything else that may impact your situation before drawing any conclusions, deciding upon a course of action, sending a nasty email, filing a lawsuit, or doing anything rash!
Tags: agent, Brian Taylor, California, contract, engagement contract, engagements, Goldstein, immigration, interpretation, manager, petitioner, petitions, presenter, rfe, Tour, united states citizenship and immigration services, uscis, venue, visa petition, visa petitions, visas, work