What's The New Normal In Contract Practice?
By Brian Taylor Goldstein, Esq.
Dear Law and Disorder:
What's the new "normal" in reviewing and exchanging contracts? We are receiving an increasing number of contracts that had been issued as PDF files coming back as word files or even revised PDF files which means I have to read every single line of the agreement (along with an original version open beside it) in order to approve what is essentially a new version of the instrument we painstakingly crafted. Isn't the presenter obligated to sign what we send or at least tell us they are amending our contract? We scratching our heads trying to understand what constitutes the "new normal" in contract practice.
I am the last person to proclaim what is and what is not "normal". Normal is boring. Normal lacks imagination. Normal is not what the arts are all about. Nonetheless, when it comes to contract practice, many people in our industry continue to look for rigidity in a process that is intended to be quite fluid.
When you send a contract to another party, regardless of how brilliantly or painstakingly crafted the contract may be, you are sending them a "proposal" of the terms for their review. After all, unless you're working within the structure of a pre-negotiated collective bargaining agreement, negotiating the terms of an engagement is not merely about agreeing on the date, time, and fee.   Everything about the engagement is negotiable as well: insurance, force majeure terms, technical requirements, warranties, licenses, recording rights, approvals, publicity restrictions, exclusivity, cancellation, taxes, visas, etc.
While, as a general rule, a contract should never be presented until both sides have at least agreed to all of the most important terms, there are bound to be additional terms and requirements that were not discussed—and even if they were discussed, chances are the wording or phraseology in the contract may or may not comport with a party's understanding of what was agreed upon. The contract is the way to present and memorialize all of the additional terms that are important to the engagement, but may not have been clearly discussed at the outset. Many people call all of these additional term "legalese" or "boilerplate" terms, but, remember, nothing is standard…everything is negotiable. Even if you find yourself in the enviable position of being able to say "take it or leave it", no one is ever obligated to agree to anything. As a result, unless you have somehow managed to discuss and agree upon each and every term ahead of time, the presentation of a contract is often how the negotiation continues, not ends.
Both professional courtesy and common sense would suggest that, before anyone starts making contractual amendments, the party proposing or requesting such changes should bring them to the other party's attention either by highlighting them or discussing them ahead of time. While marking up a contract with handwritten comments has long been the practice, technology makes it relatively easy to take a PDF, format it into an editable word document, and make changes. However, most word processing programs also allow you to "compare" two documents. So, rather than having to painstakingly read every single line of an agreement, you can just as easily ask your word processing program to compare the old and new versions and it will automatically highlight all of the changes for you.
Personally, because my handwriting often looks like a headless chicken ran through a puddle of ink, I love being able to make changes and edits directly to the text of a contract. However, I then use my word processing program to compare the old version with my version, rename the document, and send it to the other party with all of my proposed changes clearly marked. I also like to add a watermark that says "draft" on each page. Its only when all the terms have been agreed upon by all the parties that is time to remove the watermark, PDF the document, and get everyone to sign it.
________________________________________________________________
For additional information and resources on this and other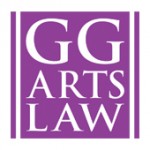 legal and business issues for the performing arts, visit ggartslaw.com
To ask your own question, write to lawanddisorder@musicalamerica.org.
All questions on any topic related to legal and business issues will be welcome. However, please post only general questions or hypotheticals. GG Arts Law reserves the right to alter, edit or, amend questions to focus on specific issues or to avoid names, circumstances, or any information that could be used to identify or embarrass a specific individual or organization. All questions will be posted anonymously.
__________________________________________________________________
THE OFFICIAL DISCLAIMER:
THIS IS NOT LEGAL ADVICE!
The purpose of this blog is to provide general advice and guidance, not legal advice. Please consult with an attorney familiar with your specific circumstances, facts, challenges, medications, psychiatric disorders, past-lives, karmic debt, and anything else that may impact your situation before drawing any conclusions, deciding upon a course of action, sending a nasty email, filing a lawsuit, or doing anything rash!
Tags: amendments, boilerplate, Brian Taylor, contract, Contracts, exclusivity, force majeure, Goldstein, insurance, license, music, negotiation, presenter, publicity, Review