Back Away From The Email!
By Brian Taylor Goldstein, Esq.
Dear Law and Disorder
I recently had to cancel an engagement. We had a signed contract with the venue, but circumstances arose where we had no choice. I sent a very cordial and professional email to the venue, but got a very threatening and aggressive response. I wrote back and explained our situation, then I received a nasty email from the venue's attorney threatening to sue us. This doesn't seem very professional to me. We could have worked this out and now they are demanding either a written assurance that we will perform or else they will sue us for damages.
In an industry that depends on relationships and communication, email, more often than not, facilitates neither. Too many folks use email as convenient way to avoid what they perceive will be difficult or unpleasant conversations. What you perceived as a "cordial" and "professional" email may have been misread as dismissive and aggressive. Why? Because emails cannot convey tone or emotion or sincerity.
This is yet another example of why everything I needed to learn, I learned in theater. Emails are like scripts. Without an actor or stage directions to assist in interpreting them, they are just words on a page and subject to multiple interpretations and readings. "I loved your performance" can be read equally with deep sincerity or with eye-rolling sarcasm. Even something as simple as "I'll respond as soon as I can" could be interpreted as "This isn't important enough to me to demand my immediate attention." Especially when you are delivering information you know the listener will not be receptive to hear, don't be surprised when they do not give you the benefit of the doubt. Emails are great tools for confirming information or clarifying understandings, but lousy for any communication that calls for nuance or delicacy at the outset.
In this situation, if you had a signed engagement agreement, then you probably had no right to cancel. Thus, regardless of legitimacy of your circumstances, a cancellation is a breach of contract. Using an email to notify someone that you intend to breach your contract is like texting your wife that you want a divorce. How did you expect them to respond? It was unrealistic to think that your missive would be met with joyous rapture and a "thank you" note.
However, the venue is equally as culpable in the escalation. When the venue received your email, they could just as easily have responded with a phone call rather than respond with their own email. Certainly, when you received the venue's angry response, you could have used that as an opportunity to reach out to them with a personal phone call rather than yet another email. There is no guarantee that a personal phone call would have resulted in a better outcome, but more often than not the sound of a plaintive voice acknowledging responsibility accompanied by contrite offers of reasonable solutions will offer both parties better odds of avoiding unproductive conflict. You can always follow up with an email after you have had a chance to make a personal connection.
_________________________________________________________________
For additional information and resources on this and other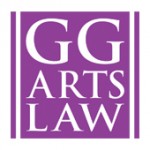 legal and business issues for the performing arts, visit ggartslaw.com
To ask your own question, write to lawanddisorder@musicalamerica.org.
All questions on any topic related to legal and business issues will be welcome. However, please post only general questions or hypotheticals. GG Arts Law reserves the right to alter, edit or, amend questions to focus on specific issues or to avoid names, circumstances, or any information that could be used to identify or embarrass a specific individual or organization. All questions will be posted anonymously.
__________________________________________________________________
THE OFFICIAL DISCLAIMER:
THIS IS NOT LEGAL ADVICE!
The purpose of this blog is to provide general advice and guidance, not legal advice. Please consult with an attorney familiar with your specific circumstances, facts, challenges, medications, psychiatric disorders, past-lives, karmic debt, and anything else that may impact your situation before drawing any conclusions, deciding upon a course of action, sending a nasty email, filing a lawsuit, or doing anything rash!
Tags: breach, breach of contract, Brian Taylor, cancellation, conflict, damages, Goldstein, lawsuit, reasonable solution, relationships, venue