Does The Government Shut Down Also Shut Our Doors?
By Brian Taylor Goldstein, Esq.
Dear Law and Disorder:
I have several visa petitions pending as well as applications for Central Withholding Agreements. What impact will the government shutdown have? Do I need to be worried?
That depends on whether or not the lack of an operational government worries you. Granted, it hasn't been that particularly operational for quite some time. Whenever my computer becomes non-functional, I find that shutting it down and turning it back on again sometimes helps. Perhaps this will have a similar effect. In the meantime, short of accepting the fact that it may be time to consider putting HM The Queen on our stamps and currency, here's what we've got to work with:
Obtaining a visa involves three government agencies: (1) United States Citizenship and Immigration Services (USCIS), which reviews and (theoretically) approves visa petitions; (2) The United States Department of State which operates the U.S Embassies and Consulates where artists take their petition approvals, are interviewed, and apply for visas; and (3) United States Customs and Border Patrol which monitors all ports of entry and (more often than not) admits artists into the country. Applications for Central Withholding Agreements, on the other hand, are processed by the Internal Revenue Services (IRS).
1.      USCIS:
Because USCIS charges fees for visa petitions, it is not entirely dependent on
Congressional funding. As a result, at least for the immediate future, USCIS will remain open and will continue reviewing visa petitions with the customary unpredictability and quirky efficiency we have all learned to expect. However, visa petition fees do not cover all of USCIS's operational costs. As a result, if the shutdown continues, you can expect to see increasing delays and slower processing times.
In the category of "every cloud has a silver lining", a large number of petitions for non-arts related employment visa cannot be processed because they involve other federal agencies, such as the Department of Labor, which are completely closed. As a result, at least in the immediate future, you may actually see speedier processing times for O and P petitions as USCIS examiners find themselves with less petitions to review.
2.      U.S. Department of State (U.S. Consulates and Embassies):
Like visa petitions, visa applications and interviews at U.S. Consulates and Embassies, are "fee-based" and are not entirely dependent on Congressional funding. So the good news, such as it is, is that most U.S. Consulates and Embassies will continue interviewing applicants and processing visas…so long as the buildings remain open. That's right, while consular services may continue, the longer the shutdown continues, the more likely that that staff support, security and other services will be cut off and the buildings and embassy compounds in which the consulates are located may be forced to close or restrict access.
Another concern is that, even where USCIS has approved a visa petition, citizens from certain countries (and you know who you are) require additional security clearances and background checks before the consulate can issue the visa. As other U.S. agencies are required for such clearances and checks, if these agencies close or shutdown, the visa applications dependent on these clearances cannot be processed.
As each U.S. Consulate maintains its own website, the best advice is to continually visit the website of whichever U.S. consulate you need to determine whether or not that consulate is open and functional. You can link to all consulate from the Department of State's website: www.state.gov
3.      U.S. Customs and Border Patrol:
As their functions constitute law enforcement, CBP officials are considered "essential personnel." As result, all borders and ports of entry will remain open and fully operational and there should be no immediate impact on the ability of visa holder to enter the U.S. However, as the shutdown progresses, staffing could may become more limited, resulting in longer lines and grumpier than usual CBP inspectors—especially given that "essential personnel" have the honor of being required to work without the requirement of being paid. Accordingly, you should plan connecting flights accordingly.
One additional note of concern is that the CBP website will not be maintained during the lapse in appropriations. As you may know, since May 1, CBP has no longer been issuing physical I-94 cards to indicate when an individual entered the U.S. and the length of their approved stay. Instead, that information is being entered electronically and, should someone need to verify that they are legally present in the U.S., they can use the CBP website to print out a copy of their "digital" I-94 card. Because approximately 6,000 CBP positions, primarily held by technicians and support staff, are impacted by the shutdown, the website will not be available. You should also expect delays in updating the system once it comes back on-line.
4.      Internal Revenue Service:
It should come as no surprise that the CWA program is considered "non-essential" and, as a result, the program was shut down along with the rest of the government. All processing of applications has stopped and will not resume until the government decides to re-open. At which time, you can expect a delays as the IRS agents attempt to catch up on the backlog. In the interim, engagement fees not covered by a CWA or other applicable withholding exemption, will be subject to 30% withholding.
Obviously, this is an ever changing situation and may have changed already by the time you read this. What has not changed, and is unlikely to change, is that when planning U.S. tours and performances of non-U.S. artists, you should always plan as far in advance as possible and allow as much time as possible. While we will continue to provide updates as they become available, you should also regularly monitor www.artistsfromabroad.org for the latest news.
__________________________________________________________________
For additional information and resources on this and other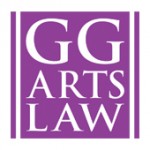 legal and business issues for the performing arts, visit www.gartslaw.com
To ask your own question, write to lawanddisorder@musicalamerica.org.
All questions on any topic related to legal and business issues will be welcome. However, please post only general questions or hypotheticals. GG Arts Law reserves the right to alter, edit or, amend questions to focus on specific issues or to avoid names, circumstances, or any information that could be used to identify or embarrass a specific individual or organization. All questions will be posted anonymously.
__________________________________________________________________
THE OFFICIAL DISCLAIMER:
THIS IS NOT LEGAL ADVICE!
The purpose of this blog is to provide general advice and guidance, not legal advice. Please consult with an attorney familiar with your specific circumstances, facts, challenges, medications, psychiatric disorders, past-lives, karmic debt, and anything else that may impact your situation before drawing any conclusions, deciding upon a course of action, sending a nasty email, filing a lawsuit, or doing anything rash!
Tags: Brian Taylor, Goldstein, immigration, irs, petitions, processing times, Tour, uscis, visa application, visa petition, visa petitions, visas, work