Ask, and Ye "May" Receive…or Not
By Brian Taylor Goldstein, Esq.
Dear Law and Disorder,
I am a music professor at a medium-sized state college. We have two questions with regard to live streaming some of our concerts and recitals. We, of course, have paid the ASCAP and BMI licenses/fees to cover the rights for live performances. I believe the licensing agencies base the amount of the fee on the size of the school, and we pay a flat amount each year. Does paying those licenses for live performances also cover streaming the concert live? Our department chair believes this to be the case.
The other issue involves archiving the recordings of the concerts, or leaving them on the website for a time after the concert so patrons (e.g., parents of students or any other interested parties) can view the concert at a later date if they had a conflict the day of the original concert and were unable to watch it live. Would this practice also be covered by the licenses or fees we've already paid? Is this a grey area in which the law has not yet caught up with the technology, or would this practice be a violation of copyright?
I know of other schools whose music departments are streaming performances. Any clarification you could give on this subject would be most helpful not only to us but to many schools throughout the country.
Some ASCAP/BMI licenses for live performances also cover the right to stream the concert live. However, as with all rights, you only get what you ask and/or pay for. So, if you paid for the right to stream live concerts, then your license covers that. If you only paid for live concerts, then it does not. You need to check the license terms and agreement you received from ASCAP/BMI.
With regard to the issue of "archiving the recordings of the concerts", the good news is that it is not a grey area at all. The bad news is that it is not a grey area at all. ASCAP/BMI licenses only cover live performances and, in some instances, streaming a live performance. However, making an audio/visual recording of a concert to be seen or heard at a later a date or…gasp…placed on a website for the whole world to access, is quite another. Such rights are called "synchronization rights" and they must be arranged separately. When you purchase the right to perform music at a live concert, there is no "inherent right" to make an archival recording or a recording for "non-commercial" purposes. There is no "inherent right" to make a recording of any performance at any time under any circumstances without the permission of (a) the composer/publisher of the music (assuming the composition is not in the public domain) and (b) the performers themselves.
As opposed to the law not catching up with technology, this is more of an issue where the performing arts industry has not caught up with the law. I, too, know of many schools and non-profits that regularly make archival recordings and stream concerts. While some of these are licensed, many are not. There is a common misperception that, so long as something is used for educational purposes or no money is charged, then no licenses or permission is required. Nothing could be further from the truth. While many composers and publishers are happy to grant liberal permission, or even turn a blind eye to unauthorized used, others are not. It's anyone's guess as to which one you're dealing with until it's too late. The safest rule of thumb is: never assume you have permission to do anything you haven't specifically asked for. Always ask permission. It protects artists, protects your institution, and perpetuates the value of the arts.
________________________________________________________________
Both Robyn Guilliams and Brian Taylor Goldstein will be attending the Association of Performing Arts Presenters Annual Conference in New York, providing both workshops and consultations. Please stop by the 4th Floor of the Hilton and say hello!
_________________________________________________________________
For additional information and resources on this and other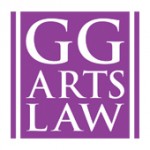 legal and business issues for the performing arts, visit ggartslaw.com
To ask your own question, write to lawanddisorder@musicalamerica.org.
All questions on any topic related to legal and business issues will be welcome. However, please post only general questions or hypotheticals. GG Arts Law reserves the right to alter, edit or, amend questions to focus on specific issues or to avoid names, circumstances, or any information that could be used to identify or embarrass a specific individual or organization. All questions will be posted anonymously.
__________________________________________________________________
THE OFFICIAL DISCLAIMER:
THIS IS NOT LEGAL ADVICE!
The purpose of this blog is to provide general advice and guidance, not legal advice. Please consult with an attorney familiar with your specific circumstances, facts, challenges, medications, psychiatric disorders, past-lives, karmic debt, and anything else that may impact your situation before drawing any conclusions, deciding upon a course of action, sending a nasty email, filing a lawsuit, or doing anything rash!
Tags: ascap, bmi, Brian Taylor, composer, copyright, Education, Goldstein, license, Licensing, live performance, live performances, music, Non-Profits, performer, permission, recitals