Smile, You're On Candid Camera!
By Brian Taylor Goldstein
THIS WEEK'S BLOG IS BEING WRITTEN FROM THE MIDWEST ARTS CONFERENCE IN GRAND RAPIDS, MICHIGAN WHERE ROBYN AND I ARE TEACHING SEMINARS AND WORKSHOPS. HERE'S A SHOUT OUT TO THE INCREDIBLE STAFF AT ARTS MIDWEST!! And now back to our regularly scheduled blog…
We re-booked a popular classical artist to perform at our venue. In promoting the concert, we used a photograph of the artist that one of our staff took the last time the artist performed here. Then we got a nasty phone call from the artist's manager saying that we could only use "approved" photographs. Is this true? Since we took the photograph in the first place, don't we own it?
Personally, without some significant costuming and airbrushing available, I hate having my photograph taken. Fortunately, I'm not a public figure who needs to attract audiences or sell albums. However, for those who are, there's a reason agents and managers want to control what images are used to promote their artists: not everyone looks good in a candid photo. And it's not merely a question of vanity. Singers and musicians often contort themselves into considerably unnatural—and unappealing—positions to achieve just the right note or sound. How an artist looks during a performance, or even in candid shots taken backstage after a performance or during a donor reception, doesn't necessarily reflect how the artist wants to be seen professionally. And that's really the point. At the end of the day, it's the artist's decision, not yours.
Just because you took the photograph, doesn't mean you have the right to use it. Legally, there are two sets of rights inherent in every photograph: the rights of the photographer and the rights of the person being photographed. In order to use a photograph for commercial purposes (which includes marketing and publicity), you need to have permission from both. Most booking contracts require the manager or agent to approve all photographs precisely so that the artist can control their publicity and image, but even if the contract doesn't require this, you still have no right to use anyone's image for publicity or marketing without their permission.
_________________________________________________________________
For additional information and resources on this and other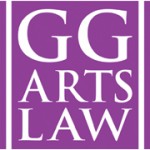 legal and business issues for the performing arts, visit ggartslaw.com
To ask your own question, write to lawanddisorder@musicalamerica.org.
All questions on any topic related to legal and business issues will be welcome. However, please post only general questions or hypotheticals. GG Arts Law reserves the right to alter, edit or, amend questions to focus on specific issues or to avoid names, circumstances, or any information that could be used to identify or embarrass a specific individual or organization. All questions will be posted anonymously.
__________________________________________________________________
THE OFFICIAL DISCLAIMER:
THIS IS NOT LEGAL ADVICE!
The purpose of this blog is to provide general advice and guidance, not legal advice. Please consult with an attorney familiar with your specific circumstances, facts, challenges, medications, psychiatric disorders, past-lives, karmic debt, and anything else that may impact your situation before drawing any conclusions, deciding upon a course of action, sending a nasty email, filing a lawsuit, or doing anything rash!
Tags: agent, artist, Brian Taylor, commercial purposes, contract, Goldstein, image, marketing, photo, photograph, photographer, publicity