Artist Visa Updates, Force Majeure Clauses, Streaming Licenses, and Deep Thoughts
LAW & DISORDER
Performing Arts Division
December 8, 2022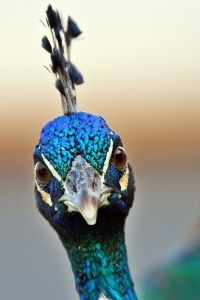 INSIDE THIS ISSUE
> Artist Visa Updates <
> Force Majeure Clauses <
> Streaming Licenses <  
> Congratulations! <
> Deep Thoughts < 
---
Artist Visa Updates 
• Current USCIS Service Center Processing Times
Vermont Service Center:
Standard Processing: 4 – 6 weeks
Premium Processing: 9 – 10 days
California Service Center:
Standard Processing: 2 – 4 MONTHS!
Premium Processing: 13 – 15 days!
•  Most US Consulates continue to experience significant backlogs with regard to visa stamp appointments. Some have no interview appointments for 60 – 90 days whereas others are granting interview waivers, but with no consistency between one consulate and another. Please factor this in when making bookings and budgets. In other words, if your conductor isn't performing in the US until April 2023, but has only set aside 2 days in early January when he can make himself available to apply for a visa, start looking for a guest conductor. Specific information for each consulate can be found on that consulate's website…and except for citizens of certain countries, anyone can apply for a US visa stamp at any US Consulate.
•  As of August 11, 2022, USCIS no longer requires petitioners to submit a duplicate copy of Form I-129 or a duplicate copy of any supporting documentation unless USCIS specifically asks for it. (Whilst I'd like to think this was to diminish the impact of deforestation on climate change, it's more likely due to the fact that Sauron has discontinued his policy of allowing USCIS to toss its extra paper into Mount Doom.)
•  USCIS has issued a new edition of the I-907 form. Starting January 30, 2023, USCIS will only accept the 11/03/22 edition. There are no changes. It's the same form with a different date at the bottom. However, accomplishing this critical assurance of national security required two filibusters, three Congressional hearings, and an armed insurrection at the Golden Corral in Bent Fork, Arkansas which dared to close its Sunday buffet an hourly early.
•  Yes, it is still possible to obtain artist visas for Russians. So long as they can get to a U.S. consulate, there are no bans or restrictions on Russians. The challenge is that there are no US Consulates in Russia, some EU countries will not allow Russians to enter, and the EU won't allow any Russian planes to fly over its airspace. So, they just need to get to a consulate. If they are already in the EU, then they get to face the same visa insanity as everyone else.
---
Legal Issue of the Month:
Force Majeure Is Not The Same as Cancellation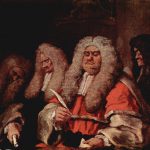 If an engagement contract contains no option for cancellation or termination, then it cannot be cancelled or terminated without mutual consent. Otherwise, whichever party cancels will be in breach and potentially owe damages to the other party. Parties can always negotiate cancellation clauses under which either party can cancel an engagement under certain circumstances and by paying cancellation fees; but, if they don't, they remain forcibly conjoined.
However, Force Majeure/Acts of God clauses are something different. These are contract clauses which say that if something happens beyond the control of either party (typically, fire, flood, illness, royal demise, etc.) which makes it impossible for one of them to honour the contract, then that party can void the contract without owing damages or fees to the other. In other words, whereas a cancellation clause may require a party to pay bail to cancel a concert, a Force Majeure/Act of God clause is like a "get out of jail free card."
Parties can use a contract to define exactly what constitutes Acts of God (ie: a hurricane as opposed to a backed up toilet, illnesses supported by a doctor's note, etc.). However, because of COVID, the economy, and genera insecurity, we are seeing more and more instances of parties trying to squeeze cancellation penalties or payments into Force Majeure/Act of God clauses. Presenters are claiming that poor ticket sales or lack of funding should be considered God's fault whereas artists are claiming that if even if the concert hall is overrun by zombies, they are entitled to non-refundable deposits and penalties if the venue cancels. While parties should take every opportunity to explore and negotiate cancellation clauses with as many draconian conditions as they could possibly want, these are not Acts of God/Force Majeure clauses.
Why is this anything other than a miniscule, legalistic subtlety? Because if a party cancels an engagement contract because of a legitimate inability to present the engagement that could not otherwise have been foreseen, a court will not enforce penalties or damages regardless of what the contract says. Moreover, most state and local municipalities (particularly colleges and universities) are prohibited by State Law from having to pay non-refundable deposits or fixed cancellation fees, regardless of the reason for the cancellation. So, like everything else, if you believe the only force that separates your orchestra from insolvency is divine intervention, you're going to need to talk this one through.
---
Dear Law & Disorder:
Actual Questions we get asked and the answers people don't want!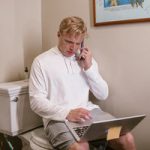 Streaming Rights & Licenses
Dear Law and Disorder:
We have two questions with regard to live streaming some of our concerts and recitals. We, of course, have paid the ASCAP and BMI licenses/fees to cover the rights for live performances. Does paying those licenses for live performances also cover streaming the concert live? The other issue involves archiving the recordings of the concerts, or leaving them on the website for a time after the concert so patrons (e.g., parents of students or any other interested parties) can view the concert at a later date if they had a conflict the day of the original concert and were unable to watch it live. Would this practice also be covered by the licenses or fees we've already paid? Is this a grey area in which the law has not yet caught up with the technology, or would this practice be a violation of copyright?
ASCAP and BMI are two of the many Performing Rights Organizations (PROs) which issue licenses to present live performances. Whilst some licenses for live performances also cover the right to stream the concert live, others do not. As with all rights, you only get what you ask and/or pay for. So, if your license also included the right to stream live concerts, then your license covers that. On the other hand, if you only paid for live concerts, then it does not. You need to check the license terms and agreement you received from ASCAP and BMI. (However, not all composers/songwriters below to ASCAP or BMI, so you may need licenses from other PROs as well.
With regard to the issue of "archiving the recordings of the concerts", the good news is that it is not a grey area at all. The bad news for you may be that it is not a grey area at all. Making any audio or audio/visual recording of a concert is not covered by PROs at all. Such rights must be obtained from the performers and, unless they are performing their own, original music, the right to record the music must be obtained directly from the composer/songwriter or their publisher. There is no "inherent right" to make a recording of any performance or composition at any time under any circumstances for any purpose without the permission of (a) the composer/songwriter of the music and (b) the performers themselves.
---
CONGRATULATIONS!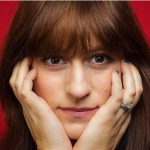 It is with exhilarating enthusiasm that we congratulate Monica Felkel, a legendary icon of the classical music and performing arts industry, on the establishment of her own boutique management and consulting firm.
Monica Felkel Creative Partners provides Artist Management, Artistic & Strategic Consulting, and Project Management & Development.
"Everything we do is guided by a passion for classical music and the performing arts and a commitment to providing each artist and cultural institution with the support, guidance, expertise, and innovation they need to achieve their artistic goals and aspirations."
Monica J. Felkel, President
We look forward to working with her and her distinguished roster of creative partners in offering her clients a comprehensive range of services and expertise unparalleled in the field.
CLICK HERE LEARN MORE ABOUT MONICA FELKEL CREATIVE PARTNERS
---
Deep Thoughts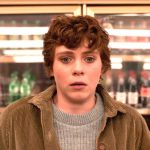 "Everyone seems normal, until you get to know them."
---
Send Us Your Questions! 
Let us know what you'd like to hear more about.
Send us an email, post on Facebook, mail us a letter, dispatch a messenger, raise a smoke signal, reach out telepathically, or use whatever method works for you.
---

GG Arts Law provides a comprehensive range of legal services and strategic support for the performing arts, including: Artist Visas, Taxes, and Touring; Rights & Licensing; Negotiations & Representation; Contracts; Business & Non-Profit Organization & Management; Project Management; and Strategic Consulting & Planning.
---
OFFICIAL LEGALESE:
THIS IS NOT LEGAL ADVICE!
The purpose of this blog is to provide general advice and guidance, not legal advice. Please consult with an attorney familiar with your specific circumstances, facts, challenges, medications, psychiatric disorders, past-lives, karmic debt, and anything else that may impact your situation before drawing any conclusions, deciding upon a course of action, sending a threatening email, filing a lawsuit, or basically doing anything that may in any way rely upon an assumption that we know what we are talking about or one size fits all!
---
Tags: acts of god, artist visas, Felkel, force majeure, streaming, streaming rights