Is That A Music License I Hear?
By Brian Taylor Goldstein
Do we legally have to have a music license if we have bands performing in our Country Club at weddings, social events, etc.?
Yes. Anytime music is publically performed, either live or by playing a recording through a sound system, a "performance license" is required. A "performance license" is a fee paid to the composer for the right to perform his or her composition publically (as opposed to performing music in your living room for friends and family.) Whenever you hear music being played in a department store, or in a restaurant, or in an elevator—even though its being played in the background and even though there are no fees or tickets to listen to the music—someone, somewhere has paid a performance license so you can enjoy an enhanced shopping, dining, or elevator-riding experience. Similarly, whenever music is performed live at a concert hall, nightclub, restaurant, or even, yes, at a private wedding held at a country club, someone, somewhere must obtain a performance license.
As the owner/operator of a performance space/venue, it is your legal responsibility to ensure that the necessary rights and authorizations have been obtained with respect to all copyrighted music that is publicly performed in your venue—even if the "performance" is for a private party. Just because the party is "private" or "by invitation only", a country club itself is a public venue and the wedding guests are "public." So, if your space is used for a wedding, and the happy couple hires a wedding band, it is your responsibility to ensure that there are appropriate licenses for the music being performed by the band.
While you could require the band or the event organizer to obtain the necessary licenses, that will not relieve you from responsibility (ie: liability) should they fail to do so. Most venues where live music is performed are better advised to obtain blanket performance licenses from the three performance rights licensing organizations: ASCAP, BMI and SESAC. Each of these organizations controls the rights to 1000s of compositions and a "blanket license" permits all the music from their catalogs to be performed at your venue. Its like one stop license shopping. While this will require you incur the license costs yourself, you can pass the costs along through your rental fees. Its also the best and only way to ensure that your legal responsibility as the owner/manager of the venue is being met. In other words, you need to obtain music licenses for the same reason you carry insurance: to protect the venue from liability.
If nothing else, think of it this way: for many artists/composers with lousy record deals, their performance licenses may be the only fees they receive for their work. If dancing and listening to their music makes the wedding guests happy, and happy wedding guests means happy Country Club members/renters, then all that happiness is at least worth a fee to the composer.
________________________________________________________________
"Law & Disorder:Performing Arts Unit" will take a short break on Wednesday, July 4. Our next post will be on Wednesday, July 11.
________________________________________________________________
For additional information and resources on this and other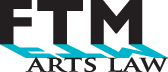 legal and business issues for the performing arts, visit ftmartslaw-pc.com.
To ask your own question, write to lawanddisorder@musicalamerica.org.
All questions on any topic related to legal and business issues will be welcome. However, please post only general questions or hypotheticals. FTM Arts Law reserves the right to alter, edit or, amend questions to focus on specific issues or to avoid names, circumstances, or any information that could be used to identify or embarrass a specific individual or organization. All questions will be posted anonymously.
__________________________________________________________________
THE OFFICIAL DISCLAIMER:
THIS IS NOT LEGAL ADVICE!
The purpose of this blog is to provide general advice and guidance, not legal advice. Please consult with an attorney familiar with your specific circumstances, facts, challenges, medications, psychiatric disorders, past-lives, karmic debt, and anything else that may impact your situation before drawing any conclusions, deciding upon a course of action, sending a nasty email, filing a lawsuit, or doing anything rash!
Tags: ascap, bmi, Brian Taylor, composer, Goldstein, legal responsibility, license, Licensing, music, necessary licenses, performance license, performance rights, performance space, private party, public venue, wedding band, wedding guests