Muti Casts His New Aida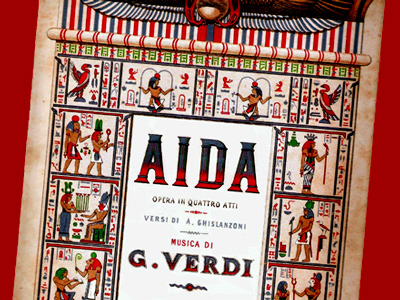 By ANDREW POWELL
Published: September 9, 2016
SALZBURG — Today's iconic Verdian has completed the casting for his delayed return to the iconic Verdi opera, sources say. Due next summer here, Riccardo Muti's opening-night roster for Aida reportedly will be:
Aida — Anna Netrebko
Amneris — Anita Rachvelishvili*
Radamès — Francesco Meli
Amonasro — Luca Salsi
Ramfis — Dmitry Belosselsky
Confirmation is expected in November along with other details of Salzburg Festival 2017. The participation of Netrebko and Meli, in role debuts, was made public in July; Rachvelishvili will be working with Muti for the first time. In the pit: the Vienna Philharmonic.
An astonishing 38 years will have passed since Muti last conducted Aida, in Munich. During this time he long served as direttore musicale at Milan's Teatro alla Scala and for six seasons (2008 to 2014) was actively engaged at the Teatro dell'Opera in Rome, where he remains direttore onorario a vita.
Muti's past performances of the score belong to a different era, the 1970s, when his prime donne were Gwyneth Jones, Teresa Kubiak, Tamara Milashkina, Ljiljana Molnar-Talajić, Montserrat Caballé, Marie Robinson and Anna Tomowa-Sintow.
Aida will be Netrebko's sixth complete Verdi role and the third requiring broad spinto heft. With Muti she has already prepared and sung the title part in Puccini's Manon Lescaut, in Rome, and it was during rehearsals there that she met her husband, tenor Yusif Eyvazov. Cast as des Grieux, he had been working in Ravenna with the conductor's wife, stage director Cristina Mazzavillani.
Muti first planned to reinterpret Aida in Rome two years ago, eight months after the Puccini, but he abruptly severed what were informal ties with Teatro dell'Opera weeks before the premiere. His grounds: cyclical problems at the company and insufficient peace of mind.
Anticipating high ticket demand for the Salzburg run, the festival will reportedly announce as many as seven dates, with some rotation* of cast, including Eyvazov as Radamès. Written orders will be processed starting in early January.
[*At its Jahrespressekonferenz on Nov. 10, the Salzburg Festival listed Ekaterina Semenchuk as Amneris. Dates are Aug. 6, 9, 12m, 16, 19, 22 and 25. Vittoria Yeo and Eyvazov replace Netrebko and Meli for the last two performances.]
Illustration © Casa Ricordi Srl
Related posts:
Netrebko, Barcellona in Aida
Honeck Honors Strauss
Nitrates In the Canapés
Meccore: Polish Precision
Safety First at Bayreuth
Tags: Aida, Anita Rachvelishvili, Dmitry Belosselsky, Ekaterina Semenchuk, Francesco Meli, Giuseppe Verdi, Luca Salsi, Netrebko, News, Riccardo Muti, Salzburg, Salzburg Festival, Salzburger Festspiele, Teatro dell'Opera di Roma, Vienna Philharmonic, Vittoria Yeo, Yusif Eyvazov