A Tribute To Copyright Infringement
By Brian Taylor Goldstein, Esq.   
Dear Law and Disorder
Could you please advise how a copyright application would be filed for a tribute musical of deceased popular singer? The show would consist of all of his songs. Would it be better to file it as a compilation or concert? Can all the songs be included in one application? Thank you
Is this, by any chance, the long awaited musical "Indian Love Call", a tribute to the intoxicating sounds of Slim Whitman? I heard there's a lost studio recording somewhere featuring Slim Whitman, Tiny Tim, Axl Rose, and Celine Dion performing a cover of "Total Eclipse of the Heart." It would make a great Act I finale.
For most musicals, a copyright registration application would include the book, music, and lyrics written by the authors. However, tribute musicals such as Mamma Mia, Jersey Boys, All Shook Up and Beautiful, which are also known as "jukebox" musicals, are different in that they typically feature works which has been previously performed and composed by others. The authors and creators of such musicals must license all the music from the original composer or composers. This gives them the rights to use the music and lyrics in the musical, and usually to record a cast album, but gives the creators of the musical no ownership rights in the individual works themselves. You cannot claim copyright ownership, or file a copyright registration, with regard to any material that is not original or which you do not either own or create yourself.
Producing a tribute musical about a singer can pose a number of additional challenges in that, unless the singer also wrote the music he sang, you would need to obtain licenses from the publishers and composers of the songs the singer performed. In addition, the name, appearance, or costume of the deceased singer might be considered trademarks controlled by his estate.
If your production is a scripted musical (ie: with a story, plot and characters), as opposed to a concert, then you could claim a copyright in the book and spoken dialogue, and, perhaps, the order in which the music was performed, but not in the music and lyrics themselves. Even arrangements or orchestrations would need to be licensed from the original composers and could not be included in your copyright registration unless your license agreement permitted you to do so.  If your production is actually more of a tribute concert, then there may actually be very little you can copyright or own.
The whole point of registering a copyright is to claim ownership and stop others from copying or infringing your work. However, in the field of tribute performances, there may actually be more the publishers or composers of the music and the estate of a deceased singer can do to stop you than you can do to stop others. Remember, a "tribute" is not a magic word that means "copyright or license free." The entertainment field is littered with the carcasses of concerts and performances that were stopped because the subject of a tribute did not like, want, or approve the gesture. In any artistic venture, before investing the time, talent, and energy it takes to create and protect your work, you first want to make sure you are not improperly using the time, talent, and energy of other artists that came before you.
___________________________________________________________________
For additional information and resources on this and other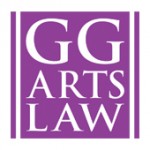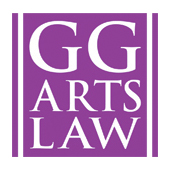 legal, project management, and business issues for the performing arts, visit ggartslaw.com
To ask your own question, write to lawanddisorder@musicalamerica.org.
All questions on any topic related to legal, management, and business issues will be welcome. However, please post only general questions or hypotheticals. GG Arts Law reserves the right to alter, edit or, amend questions to focus on specific issues or to avoid names, circumstances, or any information that could be used to identify or embarrass a specific individual or organization. All questions will be posted anonymously and/or posthumously.
__________________________________________________________________
THE OFFICIAL DISCLAIMER:
THIS IS NOT LEGAL ADVICE!
The purpose of this blog is to provide general advice and guidance, not legal advice. Please consult with an attorney familiar with your specific circumstances, facts, challenges, medications, psychiatric disorders, past-lives, karmic debt, and anything else that may impact your situation before drawing any conclusions, deciding upon a course of action, sending a nasty email, filing a lawsuit, or doing anything rash!
Tags: composer, composers, copyright, copyright infringement, creator, license, music, orchestrations, ownership, recording, work