The Damaging Truth About Cancellation Damages
By Brian Taylor Goldstein, Esq.   
Dear Law and Disorder:
A presenter wants to breach our engagement contract by cancelling. Our cancellation clause says that, in the event of cancellation, we get 50% of the engagement fee or actual damages. They are offering 50%, but at this stage want the full fee.
If you have an engagement contract that has a cancellation clause, and a presenter cancels, then the presenter is not breaching your contract. A contract breach only occurs when someone fails to do something the contract requires (such as pay a deposit) or does something the contract does not permit (such as record a performance). In this case, if your contract has a cancellation clause, then you have given the presenter the right to cancel. So long as the presenter complies with the terms of your cancellation clause, then they are not in breach. They are merely exercising the right you gave them to cancel. If you don't want them to cancel, don't give them the right to do so.
According to your cancellation clause, if a presenter elects to cancel, they have to pay you either 50% of the engagement fee or actual damages. However, your actual damages may or may not be the full engagement fee. To determine whether or not you are entitled to the full engagement fee, you first have to calculate your "actual damages." Actual damages are simply that: your actual out-of-pocket losses from the cancellation of that particular engagement. No more. No less. Calculating "actual damages" involves taking the full engagement fee and subtracting any costs or amounts you saved or did not incur as a result of not having to perform.
In some instances, the "full engagement fee" might include the performance fee as well as other costs, such as the value of travel and/or hotel that the presenter was covering. However, for the sake of simplicity, let's assume that the full engagement fee was $5000, of which you needed $2000 to cover costs such as travel and equipment, leaving $3000 for profit. If by cancelling, you did not have to incur the travel and equipment costs, that means you saved $2000, and your "actual damages" are $3000. You would only be entitled to the full fee of $5000 if the engagement were cancelled too late for you to save or recoup any of your costs.
However, "actual damages" can never exceed the total value of the full engagement fee. As we all know, sometimes a single cancellation in a larger tour can also have residual implications. What if you were counting on the travel and hotel from a larger presenter to "underwrite" the costs of a smaller engagement fee from another presenter or run-out? If the larger engagement gets cancelled, that may necessitate the cancellation of the smaller one as well, or even the entire tour. Sadly, those losses are not "actual damages." That's just called bad planning.
Just because you were counting on something to make an entire tour break even, does make the loss "actual damages." If the loss of a single engagement will trigger a domino effect, such as the cancellation of the entire tour, then, in addition to "actual damages", you have suffered "consequential damages." I know, that doesn't make sense, but lawyers came up with these concepts hundreds of years ago and contracts still use the same broken terminology. This is the risk inherent in using contractual language you copy from someone else or don't fully understand. You may inadvertently be using language that makes sense to you, but has a different legal meaning. The solution is simple: use English and be specific—even if it means (perish the thought!) using more words. For example, rather than write "we get 50% or actual damages" write what you mean:
If you cancel the contract, we get either a minimum of 50% of the engagement fee or all of the damages we actual incur as a result of the cancellation, including the cancellation of other engagements and/or any additional costs we must incur for travel, hotel, or other tour expenses, whichever is greater.
Wordier? Yes. Clearer? Indeed. An even clearer solution? Specify at the outset that the engagement is non-cancellable.
__________________________________________________________________
For additional information and resources on this and other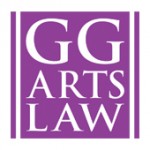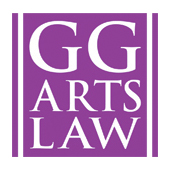 legal, project management, and business issues for the performing arts, visit ggartslaw.com
To ask your own question, write to lawanddisorder@musicalamerica.org.
All questions on any topic related to legal, management, and business issues will be welcome. However, please post only general questions or hypotheticals. GG Arts Law reserves the right to alter, edit or, amend questions to focus on specific issues or to avoid names, circumstances, or any information that could be used to identify or embarrass a specific individual or organization. All questions will be posted anonymously and/or posthumously.
__________________________________________________________________
THE OFFICIAL DISCLAIMER:
THIS IS NOT LEGAL ADVICE!
The purpose of this blog is to provide general advice and guidance, not legal advice. Please consult with an attorney familiar with your specific circumstances, facts, challenges, medications, psychiatric disorders, past-lives, karmic debt, and anything else that may impact your situation before drawing any conclusions, deciding upon a course of action, sending a nasty email, filing a lawsuit, or doing anything rash!
Tags: breach, cancellation, cancellation clause, contract, Contracts, damages, engagement contract, engagements, losses, presenter, risk, Tour