The Divine Right To Cancel
By Brian Taylor Goldstein, Esq.   
We were in the process of booking one of our singers with an orchestra, when we encountered the following Force Majeure clause in the orchestra's contract: "If, as a result of any event beyond the control of the Orchestra, including, but not limited to, war, national calamity, strike, labor relations, lack of funds, poor ticket sales, or other Acts of God or force majeure of any kind or nature, Orchestra determines it necessary to suspend, cancel, or terminate the giving of any of the performances specified herein, then the Orchestra, in its sole discretion, shall have the right to do so by giving notice to the Artist. Upon such notice, the Orchestra and Artist shall be relieved from any further obligations under this Agreement without any liability of either party to the other for any damages arising from such suspension, cancelation, or termination." We asked if they would strike the reference to "lack of funds" and "poor ticket sales", but we were told that their contracts must be approved by their board of directors and, as such, nothing can be changed. Have you encountered this before? Do you have any advice on how to respond?   
Telling someone that a contract cannot be changed because their board of directors says it can't be changed is the equivalent of a parent telling a child "because I said so." As I am frequently reminded when faced with the manifest irrationalities of my own parents: do not engage and back away.
I actually don't doubt that the orchestra's board of directors did, in fact, suggest and recommend such language. It's just the type of thing a poorly formed board of wealthy corporate donors with no actual arts experience would come up with. (It brings to mind an occasion when I was called in to consult with a board of directors who was insisting that no season could be planned or programmed unless the artistic director was willing to guarantee exactly how many tickets would be sold to each performance!) Regardless, such language is absurd and quite frankly, insulting and unprofessional.
It is absurd because, as I have previously written, a force majeure clause is supposed to be limited to events truly beyond anyone's control: floods, snowstorms, terrorist attacks, etc. Ticket sales and funding are not determined either by serendipity or the intervention of divine energies (though I often suspect many strategic plans are based on such notions.) I find it insulting and unprofessional because the orchestra's board of directors is trying to obfuscate a cancellation provision under the pretext of a force majeure clause. By defining force majeure to include "lack of funds" and "poor ticket sales" the orchestra is attempting to give itself the luxury of being able to cancel at any time for any reason with no liability or consequence. Contractually, this would render the Agreement terminable at will by the orchestra and, thus, meaningless for the Artist.
As a compromise, I would propose amending the force majeure clause and adding to the agreement a proper cancellation clause whereby, if the Orchestra felt that it needed to cancel due to "lack of funds" or "poor ticket sales" then they would have the right to do so by paying a specific, pre-determined cancellation fee. If the orchestra refuses such a reasonable alternative, then I would simply thank the orchestra for its time and walk away.
I realize, of course, that, in practical terms, artists are not always in a position to walk away. Just like good art always requires risk, occasionally this applies to deals and negotiations as well. Perhaps the artist is young and needs engagements. Or perhaps the engagement presents an artistic or resume-building opportunity to the artist. Those might be reasonable reasons to take a risk. However, such risky transactions must be entered into with eyes wide open as opposed to wide shut. As the artist's manager, it falls to you to make sure the artist understands the risks and that both of you understand that, should the orchestra avail itself of its contractually unfettered right to cancel, you will accept that and, whilst reserving the right to swoon, sway, and cry foul, resist the temptation to threaten a frivolous lawsuit.
_________________________________________________________________
For additional information and resources on this and other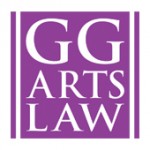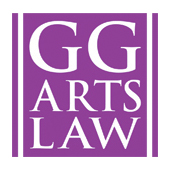 legal and business issues for the performing arts, visit ggartslaw.com
To ask your own question, write to lawanddisorder@musicalamerica.org.
All questions on any topic related to legal and business issues will be welcome. However, please post only general questions or hypotheticals. GG Arts Law reserves the right to alter, edit or, amend questions to focus on specific issues or to avoid names, circumstances, or any information that could be used to identify or embarrass a specific individual or organization. All questions will be posted anonymously and/or posthumously.
__________________________________________________________________
THE OFFICIAL DISCLAIMER:
THIS IS NOT LEGAL ADVICE!
The purpose of this blog is to provide general advice and guidance, not legal advice. Please consult with an attorney familiar with your specific circumstances, facts, challenges, medications, psychiatric disorders, past-lives, karmic debt, and anything else that may impact your situation before drawing any conclusions, deciding upon a course of action, sending a nasty email, filing a lawsuit, or doing anything rash!
Tags: acts of god, artist, cancellation, cancellation clause, cancellation fee, contract, Contracts, damages, engagements, flood, force majeure, negotiation, poor ticket sales, storms