Avoiding A Visa Interview…Sometimes…Maybe…
By Brian Taylor Goldstein, Esq.
Dear Law and Disorder:
I had a really interesting conversation with a consular officer at a U.S. consulate where we were having one of our groups apply for P visas. Our group has toured the U.S. many times and the officer mentioned that P class petitioners do not need to come back in for interviews if they renew their visas within 48 months of their last visa. They can just mail them in through a courier service associated with a local bank. She said that this was true in other countries as well, though the specifics are slightly different in other countries. Are you familiar with this?
Yes, I am familiar with this. What the officer is talking about is a discretionary policy whereby certain individuals under certain circumstances may not be required to have a visa interview at the U.S. consulate if they are applying for a visa in the same category as a visa previously issued to such person. However, before you get too excited, remember that nothing in the tortured realm of U.S. immigration policies and procedures is ever as simple or as straightforward as it may first seem. There are several pitfalls to be aware of.
First, this has nothing to do with avoiding the petition process. Regardless of how many O or P visas an artist may have previously held, all new O and P visas require a visa petition to be filed with and approved by USCIS (United States Citizenship and Immigration Services.) The policy at issue here is whether or not, after approval, an artist may be able to avoid physically appearing at a U.S. Consulate in order for the visa to be issued.
Second, the "interview waiver" policy is determined on a consulate-by-consulate basis and it is by no means a uniform policy at all U.S. consulates. Some consulates may allow this for O and P visas, while others may allow this only for O visas, and still others may allow this for O-1 and P-1 visas, but not O-2 or P-1S visas. And others may not allow this at all. Even where it is available, a consulate might still require citizens of certain countries to come in for an interview anyway. The only way to determine which consulates do and do not allow for visa interviews to be waived under certain circumstances and, if available, the specific process for obtaining a visa without an interview, is to check the website of the specific consulate where the artist will be applying for the visa.
Third, unless there is enough time to deal with glitches and delays, I always encourage artists to appear personally even if they qualify for an interview waiver. Why? Read on…
A pianist who had multiple O-1 visas in the past did not, understandably, want to go to yet another interview at a U.S. Consulate. So, you can imagine her joy when, upon completing her DS-160 (visa application) form on the website of the U.S. Consulate, she learned that she qualified for an interview waiver. She ecstatically selected the interview waiver option on the DS-160, mailed in her passport using the courier service…and her passport never arrived at the consulate. It was lost. Ultimately, she had to obtain a new passport and apply in person, causing a delay of several weeks and the cancellation of several engagements on her tour.
Similarly, another artist who also met the qualifications for an interview waiver, mailed in his passport and, after three weeks of waiting, was informed that he was being required to schedule an interview anyway. Even where an artist meets the requirements for an interview waiver, a consulate always retains the discretion to require a personal interview under any circumstances. Unfortunately, there's no particular requirement that they inform you of this in a timely fashion.
As fond as I am of sweeping generalizations, they are never applicable in all circumstances. For every tale of problems or delays, there are just as many positive experiences. Nonetheless, its always safe to assume that when dealing with any situation—immigration related or otherwise—in which the outcome you seek will ultimately depend upon a harmonic convergence of timing, competency, and karma, assume otherwise and plan accordingly.
_________________________________________________________________
For additional information and resources on this and other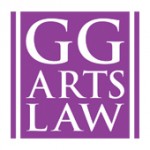 legal and business issues for the performing arts, visit ggartslaw.com
To ask your own question, write to lawanddisorder@musicalamerica.org.
All questions on any topic related to legal and business issues will be welcome. However, please post only general questions or hypotheticals. GG Arts Law reserves the right to alter, edit or, amend questions to focus on specific issues or to avoid names, circumstances, or any information that could be used to identify or embarrass a specific individual or organization. All questions will be posted anonymously and/or posthumously.
__________________________________________________________________
THE OFFICIAL DISCLAIMER:
THIS IS NOT LEGAL ADVICE!
The purpose of this blog is to provide general advice and guidance, not legal advice. Please consult with an attorney familiar with your specific circumstances, facts, challenges, medications, psychiatric disorders, past-lives, karmic debt, and anything else that may impact your situation before drawing any conclusions, deciding upon a course of action, sending a nasty email, filing a lawsuit, or doing anything rash!
Tags: artist, engagements, immigration, petitioner, Tour, united states citizenship and immigration services, uscis, visa application, visa interview, visa petition, visas, waiver