Beware of Easy Solutions
By Brian Taylor Goldstein, Esq.
A conductor we manage has been invited to conduct one of the orchestras of a University in the United States later this year. He has worked there once before when he conducted performances when he had a J-1 visa. On this occasion however due to the short length of the engagement (6 days), they have suggested that he should apply for a B-1/WB Business Status. The advantages of this is that the artist can do it himself, online, up to 72 hours before his departure and that the cost is approximately $4. The person I am dealing with at the University sent me "guidelines" which say that a person can enter the US on B-1/WB Business Status Visa, and receive an honorarium, as well as be reimbursed for travel and a per diem, if they will be a "lecturer or speaker" at a university or academic institution. They also told me that because our conductor is a citizen of a country that participates in the visa waiver program, he doesn't even need to apply for such a visa and that it will be granted at the airport when he arrives. All he needs to do is register online for ESTA. This sounds too good to be true! I am very worried that this will not work. Otherwise, the university says we will need to get another J-1 visa.
Unfortunately…or, fortunately…your instincts are correct. The process for getting artists approved to perform in the United States can be so daunting to some that it is understandable that they look for easy or simple answers. With any legal issues—not just visas, but taxes, licenses, contracts, insurance, etc.—if something sounds too good to be true, that's often the case.
B-1/WB Business Status (which, more accurately, is simply referred to as a B-1/B-2) is just the more formal name for "visitor status." A B-1/B-2 ("visitor") visa allows individuals to enter to the United States for visitor activities (touring, shopping, etc.) as well as certain business activities (meetings and conferences). B-1/B-2 status also permits an individual to be a lecturer or speaker at a university or academic institution, and receive an honorarium as well as travel reimbursement and a per diem.
A B-1/B-2 ("visitor") visa can only be issued by a US Consulate. However, if an individual is a citizen of a country that participates in the Visa Waiver Program, then, by registering on-line with ESTA (Electronic System for Travel Authorization), he or she does not need to obtain an actual visa and are allowed to enter the US as visitors with only a valid passport. All of the restrictions applicable to visitors will apply—including the too often overlooked fact that an artist can never perform in visitor status, regardless of whether or not the artist is paid or unpaid.
Contrary to the "guidelines" you were provided by the university, your conductor is NOT a "lecturer or speaker." If he is being engaged to conduct an orchestra then that is considered a "performance", not a lecture or speech, and he is required to have an O-1 visa. The school is also wrong about the J-1 visa. This is not applicable. That is for an "exchange" program, which is also inapplicable in the case. Your conductor needs to obtain an O-1 visa.
_________________________________________________________________
For additional information and resources on this and other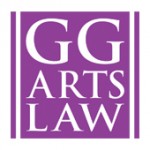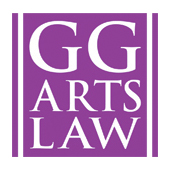 legal and business issues for the performing arts, visit ggartslaw.com
To ask your own question, write to lawanddisorder@musicalamerica.org.
All questions on any topic related to legal and business issues will be welcome. However, please post only general questions or hypotheticals. GG Arts Law reserves the right to alter, edit or, amend questions to focus on specific issues or to avoid names, circumstances, or any information that could be used to identify or embarrass a specific individual or organization. All questions will be posted anonymously.
__________________________________________________________________
THE OFFICIAL DISCLAIMER:
THIS IS NOT LEGAL ADVICE!
The purpose of this blog is to provide general advice and guidance, not legal advice. Please consult with an attorney familiar with your specific circumstances, facts, challenges, medications, psychiatric disorders, past-lives, karmic debt, and anything else that may impact your situation before drawing any conclusions, deciding upon a course of action, sending a nasty email, filing a lawsuit, or doing anything rash!
Tags: artist, Brian Taylor, contract, Goldstein, insurance, license, music, orchestra, Tour, travel, university, valid passport, visa waiver program, visas, visitor, waiver, work