Beware of Simple Answers!
By Brian Taylor Goldstein, Esq.
Dear Law and Disorder:
I work with an artist whose current US visa expires in January 2014, but he has one engagement in the US on March 8, 2014. The promoters are saying that he won't need to renew his visa and can just use ESTA, however, we were under the impression that he would need a valid US visa. Is this correct?
You are absolutely correct. He will require an O-1 visa.
ESTA stands for "Electronic System for Travel Authorization." ESTA is an on-line registration system for citizens of countries who participate in the United States Visa Waiver Program ("VWP"). Citizens of VWP countries are not required to visit a US consulate and apply for physical visitor visa (B-1/B-2) to enter the US as visitors. Instead, they are only required to have a valid passport from a VWP country. However, they are required to register on-line through ESTA and be pre-authorized before they can enter the US.
The key, of course, is that the VWP program only allows citizens of VWP countries to enter the US as "visitors." As such, they can only engage in visitor permitted activities: shopping, sightseeing, business meetings, etc. Under US Immigration Law (frustrating and circuitous though it may be), professional artists who enter the US as visitors are not permitted to engage in ANY public performances–regardless of whether or not an artist is paid, regardless of whether or not tickets are sold, regardless of whether or not the performances is for a benefit or a gala, regardless of whether or not the performance is for a university or non-profit, regardless of whether or not you can afford the visa process, regardless of whether or not the artist lives 100s of miles from the nearest US consulate, regardless of whether or not the artist has previously performed in the US as a visitor, etc, etc.
While artists frequently do sneak in as visitors and perform, this poses far more risk to the artist than to the venue or promoter. If the artist is caught, the worst that happens to the promoter or venue is that the artist can't enter the US and the concert may have to be cancelled. However, a fraudulent VWP/ESTA entry can result in the artist having his VWP privileges revoked, or worse.
I am currently working with a prominent artist who wanted to take a last minute engagement, didn't have time to petition for a visa, much less go to the consulate, and decided to enter the US as a visitor. Unfortunately, his concert had been prominently advertised, he was caught by the one of the few border officers who actually follow classical music, and was refused entry. For the next five years, the artist must now formally request a "waiver" anytime he wants to obtain a proper O-1 visa to perform in the US. As you may imagine, this has caused considerable stress to his management because a "waiver" request adds an additional 3 – 4 week delay in processing the artist's visa. In addition, his VWP privileges were revoked, meaning that he must go through the time and hassle of applying for a formal B-1/B-2 visitor visa even if he legitimately only wants to enter the US as a visitor.
I doubt seriously that the promoter was intentionally giving bad advice. More than likely, the promoter was ill-informed. Which only underscores the responsibility of each of us to take the time to learn and figure out the correct answers for ourselves rather than rely on hearsay or anecdotal information. Whether you're dealing with visas, taxes, licenses, or liability, if the answer seems too simple, it probably is.
________________________________________________________________
Hi Everyone! "Law and Disorder: Entertainment Division" will be taking a holiday break. Our next post will be on January 8, 2014. Many thanks for a wonderful year of great questions and challenges. Keep them coming! 
OFFICIAL HOLIDAY WISH CONVEYANCE
From Brian Taylor Goldstein and Robyn Guilliams (collectively, the "Wishor") to you ("Wishee"):  
Please accept without obligation, implied or implicit, and weather permitting, our non-assignable and non-exclusive best wishes for a sold out, standing room only, royalty abundant, lavishly licensed, critically acclaimed, non-cancelable, infringement free, profusely booked, copiously commissioned, richly funded, tax-exempt, crisis deficient, and artistically inspired celebration of the winter solstice holiday, practiced within the most enjoyable traditions of the religious and/or secular persuasions of your choice, including their choice not to practice any such religious or secular traditions, along with an environmentally conscious, socially responsible, spiritually enlightened, politically correct, low stress, low carb, high HDL, non-addictive, financially successful, personally fulfilling, and medically uncomplicated recognition of the onset of the generally accepted calendar year 2014, but with due respect for the calendars of choice of other cultures or sects, and without regard to the race, creed, color, age, physical ability, religious faith, choice of computer platform or operating system, mental and/or physical incapacities, visa classification period, sexual preferences, political affiliations, and/or dietary preferences of the Wishee.
_________________________________________________________________
For additional information and resources on this and other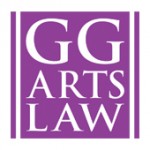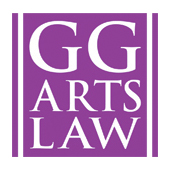 legal and business issues for the performing arts, visit ggartslaw.com
To ask your own question, write to lawanddisorder@musicalamerica.org.
All questions on any topic related to legal and business issues will be welcome. However, please post only general questions or hypotheticals. GG Arts Law reserves the right to alter, edit or, amend questions to focus on specific issues or to avoid names, circumstances, or any information that could be used to identify or embarrass a specific individual or organization. All questions will be posted anonymously.
__________________________________________________________________
THE OFFICIAL DISCLAIMER:
THIS IS NOT LEGAL ADVICE!
The purpose of this blog is to provide general advice and guidance, not legal advice. Please consult with an attorney familiar with your specific circumstances, facts, challenges, medications, psychiatric disorders, past-lives, karmic debt, and anything else that may impact your situation before drawing any conclusions, deciding upon a course of action, sending a nasty email, filing a lawsuit, or doing anything rash!
Tags: artist, Brian Taylor, Goldstein, immigration, immigration law, last minute, travel, university, visa waiver program, visas, visitor, visitor visa, waiver, work