Is The Term "Work-For-Hire" A Magic Phrase?
By Brian Taylor Goldstein, Esq.
An orchestra wants to commission a composer we represent to create an arrangement of a piece they want to perform. We were hoping that our composer would retain ownership of the arrangement so that in the future if the orchestra, or anyone else, ever wanted to play his arrangement, he would get a royalty. However, the most important thing is that we want the composer get credit for the arrangement whenever it is performed. In the commission agreement they sent us it says that the orchestra will get the right to perform the arrangement for one year, but it also says that: "Artist agrees that this work stated above shall not generate further monetary remuneration to the Artist (ie: a "work for hire")." This doesn't make any sense. If we agree to this, would our composer at least get credit ever time his arrangement is performed?
You're correct. The commission agreement contains conflicting terms. It's bad enough when attorneys use "legalese", but when normal people try to use legal phraseology that they do not understand–or, worse, that they "think" they understand—chaos, rather than clarity, often ensues.
As a general rule, the person who creates something automatically owns it and controls all rights. The mere fact that you pay someone for their services does not inherently mean that you own the work they produce or have any rights to the work. For example, paying someone to design your website does not mean you also purchase ownership of the design or have any rights to use the design. Similarly, commissioning someone to provide creative services (such as composing music) does not mean that you own the material they create or have any rights to perform the composition. All rights remain with the author of the work unless either there is an agreement between the parties specifying rights and ownership or the work constitutes a "work for hire."
A "work-for-hire" means that the person who paid for the work is considered to be the author and owns all rights to the work. However, under U.S. copyright law, a "work-for-hire" occurs in only one of two very specific scenarios:
1)         When an employee creates material for an employer within the scope of the employee's employment, the employer and not the employee is considered to be the author and the employer automatically holds the copyright. The employee gets nothing but a pay check; or
2)         A work is specially ordered or commissioned for use as a contribution to a collective work; a part of a motion picture or other audiovisual work; a translation; a supplementary work; a compilation; an instructional text; a test; answer material for a test; or an atlas AND the parties expressly agree in a written contract signed by both parties that the work shall be considered a work made for hire.
In your case, I am sure that the orchestra believe that merely using the magic words "work for hire" will automatically transfer all rights and ownership in the arrangement to them. It does not. Why? Because although there is a written contract, the arrangement will not be used as a contribution to a collective work; as part of a motion picture or other audiovisual work; a translation; a supplementary work; a compilation; an instructional text; a test; answer material for a test; or an atlas. (Yes, this is a very odd and restrictive list. Blame Congress…while you're at it, blame the lobbyists for the motion picture industry, text book industry, etc.) Unless both elements are present, it does not create a "work for hire." If the orchestra wanted to own the arrangement, the commission agreement would need to include an assignment of copyright and a grant of all rights and title. As it doesn't, if you were to sign the agreement, the orchestra would, in fact, have no rights to the arrangement. However, you'd also be taking advantage of the orchestra's obvious lack of knowledge of copyright law as, clearly, they believe they would be owning the arrangement. Should they ever attempt to assert their rights, your composer would need to bring a lawsuit to assert his ownership and nullify their claims. This would not only result in needless legal expenses, but probably make any other orchestra think twice about commissioning your composer.
Rather than engage in legal games, if your composer is not willing to transfer ownership to the orchestra, I would strongly advise you to bring that to the orchestra's attention and discuss the matter. If the orchestra insists on owning the arrangement, then you can decide whether or not to decline the commission or edit the commission agreement to specify the parties' intentions. Should your composer decide to assign ownership to the orchestra, the parties can always agree that your composer would be given credit as the composer. However, that must also be specified in the contract! Preferably, in English.
__________________________________________________________________
For additional information and resources on this and other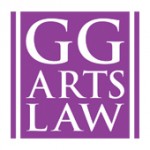 legal and business issues for the performing arts, visit ggartslaw.com
To ask your own question, write to lawanddisorder@musicalamerica.org.
All questions on any topic related to legal and business issues will be welcome. However, please post only general questions or hypotheticals. GG Arts Law reserves the right to alter, edit or, amend questions to focus on specific issues or to avoid names, circumstances, or any information that could be used to identify or embarrass a specific individual or organization. All questions will be posted anonymously.
__________________________________________________________________
THE OFFICIAL DISCLAIMER:
THIS IS NOT LEGAL ADVICE!
The purpose of this blog is to provide general advice and guidance, not legal advice. Please consult with an attorney familiar with your specific circumstances, facts, challenges, medications, psychiatric disorders, past-lives, karmic debt, and anything else that may impact your situation before drawing any conclusions, deciding upon a course of action, sending a nasty email, filing a lawsuit, or doing anything rash!
Tags: Brian Taylor, composer, composition, conflict, contract, copyright, copyright law, Goldstein, orchestra, royalty, work