"Thanks For All The Trouble, But I Made Other Plans!"
By Brian Taylor Goldstein, Esq.
Dear Law and Disorder
I work for a venue that engaged an artist for a concert. I agreed to pay for hotel and travel. After the engagement, the artist told me that she decided to stay with friends and drive. I can't get my money back. Can I deduct my losses from her fee?
No, you cannot under any circumstances deduct these costs from her fee. That would be like agreeing to provide food for an artist backstage and then asking the artist to reimburse you for the left overs.
I realize that times are tough (though, in the performing arts, times have always been tough, so, perhaps I should say that I realize times are tougher), and every penny counts. Certainly, had the artist informed you in a timely manner that she didn't need the hotel or travel arrangements, you could have cancelled or even saved yourself the time and expense of making the arrangements in the first place. However, presumably, the engagement contract did not require the artist to inform you if she did not require hotel or travel. As a result, these were not "losses", but, rather, "costs" which you contractually agreed to incur.
I would argue that, from a professional standpoint, the artist or her management should have informed you of the artist's change of plans regardless of whether or not they were contractually or legally required to do so. However, if you agreed to pay for hotel and travel, then you were contractually obligated to incur these costs. If the artist decided to make her own arrangements and not avail herself of the hotel and travel you provided, that was the artist's decision to make. Your only obligation was to comply with the terms of the contract, which you did.
In the future, you may want to consider adding a provision to your engagement agreements that, if you agree to incur hotel and travel costs, an artist must inform you in a timely manner if they decide to make their own arrangements and reimburse you if they fail to do so. In addition, should you ever consider re-booking this particular artist in the future, I would expect you to ask for the engagement fee to reflect the unnecessary expenses you incurred…or, at the very least, tell the artist to stay with her friends and drive.
_________________________________________________________________
For additional information and resources on this and other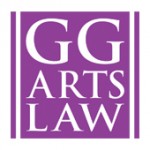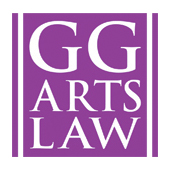 legal and business issues for the performing arts, visit ggartslaw.com
To ask your own question, write to lawanddisorder@musicalamerica.org.
All questions on any topic related to legal and business issues will be welcome. However, please post only general questions or hypotheticals. GG Arts Law reserves the right to alter, edit or, amend questions to focus on specific issues or to avoid names, circumstances, or any information that could be used to identify or embarrass a specific individual or organization. All questions will be posted anonymously.
__________________________________________________________________
THE OFFICIAL DISCLAIMER:
THIS IS NOT LEGAL ADVICE!
The purpose of this blog is to provide general advice and guidance, not legal advice. Please consult with an attorney familiar with your specific circumstances, facts, challenges, medications, psychiatric disorders, past-lives, karmic debt, and anything else that may impact your situation before drawing any conclusions, deciding upon a course of action, sending a nasty email, filing a lawsuit, or doing anything rash!
Tags: Agreements, Brian Taylor, contract, Goldstein, losses, timely manner, travel, travel arrangements, travel costs, venue