An Alternative to Traditional Management
by Edna Landau
To ask a question, please write Ask Edna.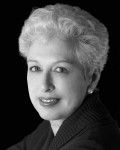 Dear Edna:
I am a professional classical guitarist that has turned to other styles of music, as well as played shows with dancers. I have been concertizing over the past twelve years. I have been fortunate to get great reviews from major newspapers and standing ovations from large audiences in most of my recent concerts. I have a promoter but have been seeking a larger management over the last two years, with no success. They all told me they are afraid to add one more guitarist to their roster on top of the one they have. I honestly believe I have a lot to offer a manager in terms of getting booked and don't know how to make them interested in taking me on. Do you have any advice for me?   —Frustrated But Still Inspired
Dear Edna:
I am a pianist with some concerts lined up but I would like to have some help with contacting more orchestras and presenters. I have seen some artists who have a 'personal representative' (sometimes the representative works for only one artist, or just a few artists), and I thought that would work well for me. The question is how to find someone who is interested in doing the work, has some knowledge and background in music, and can handle the bookings well. I was thinking about contacting a local arts council but I'm not so sure about that. If you have any ideas as to where I should look, can you please share them with me?   –Trying To Be Resourceful
Dear Searching Artists:
I wish I knew the perfect answer for everyone who writes to me seeking professional management. Clearly there are more artists inquiring than there are managers to go around. While it is important to be confident in your abilities and persistent in your efforts to find a solution, it is also important to recognize that managers have their own agenda. You may believe that "you have a lot to offer a manager in terms of getting booked" but unless you can demonstrate a steady stream of concert income that is likely to continue to grow, it is not likely that they will share your belief. Furthermore, if that income is derived from a large number of concerts for which you tend to be paid small fees, it will necessitate a great deal of servicing work on the part of the manager (contracts, travel, programs, etc.) which they may feel they cannot assume.
In the case of guitar, I can understand that a manager may feel that one guitarist on a roster is enough. However, since you don't come across as squeamish, you could always make the case that you have general availability and would be happy to pick up whatever dates the other guitarist might not be able to do! Since you also sound enterprising, you might offer to turn over to them research you have done on series around the country that have presented guitarists in the past several years, in exchange for them taking a chance on you. (Managers often don't have time to do this type of research.)
As I said in my earlier blog post entitled "The Truth About Managers," it is better to be represented by a smart, healthily aggressive and motivated individual, who loves music, than by a management that has little recognition or, even worse, is not respected. The best salespeople are those who are passionate and very knowledgeable about what it is they are trying to sell, and intelligent and strategic minded about how to target realistic buyers. And now, on to our pianist's question: how to find them? First and foremost, you must tell everyone you know, both friends and professional contacts, that you are seeking such a person. It would be advisable to get in touch with deans, faculty, and the directors of arts management programs at conservatories  or universities, to see if they have a student who possesses the qualities mentioned above and might be willing to work for you. Musical America lists schools, as well as arts administration degree programs, in the U.S. and Canada. Another good resource is The Association of Arts Administration Educators. There is certainly no harm in trying your local arts council. It is also possible that a parent of young children or a retiree who has training in the arts might welcome the opportunity to have part-time work that they can do from home. If you find a student without any training who otherwise seems very promising, it might be wise for them to inquire about internships at management agencies. That is one of the best ways to acquire the necessary skills. (Be aware, however, that they may be required to receive credit in their school program in order to qualify for such an internship.)
While it may not be absolutely essential, it would be beneficial if your chosen person had knowledge of the repertoire for your instrument, especially in the case of guitar. You would need to set specific goals for them, which might include getting re-engagements for you in places where you were successful in the past, following up on leads you haven't had time to pursue, and inquiring about possible auditions for conductors. It might make sense to identify certain geographical areas you want to concentrate on, especially if you know that there are presenters in those areas who might be interested in your kind of programming. You will need to be prepared to pay this person a weekly or monthly stipend since you will not be able to offer them commissions on fees which will not be received for a while. However, these payments can later be applied against those commissions. You will also need to incur the expense of providing them with attractive, up to date materials to work with in promoting you (whether print or digital), that capture the essence of what you have to offer a presenter and their audience. High quality recorded samples of your work will also assist them greatly in their efforts. I would advise you to set a date by which your arrangement will be reviewed, such as three to four months. By then you should have some idea of the effectiveness of your representative.
Once you have succeeded in your quest, please be sure to report back on your progress so that others might benefit from your experience. (We'll call that "Answer Edna," rather than "Ask Edna!")
© Edna Landau 2011