When To Negotiate A Contract
By Brian Taylor Goldstein, Esq.
Dear Law and Disorder:
A successful duo I represent has recorded a CD which is being released by a record company. Although the artist made attempts to obtain a contract, because of time restraints, according to the record company, it was only possible to give a contract AFTER the recording was made. The terms include exclusivity universally for several-year options, and although the company paid for the recording and manufacture of the cd, these costs will come out of the royalties.  The company controls the cd universally with power of attorney from the artists. To obtain copies, the artists buy the cd at a reduced price.  The company insists these are normal terms which are standard practice and always given after the recording is made.  This is news to me.  Can this be true?
In my ideal world, among other things on my wish list, every artist, manager, agent, presenter, producer, arts lawyer, and arts administrator would have a sign above their desks stating: "Nothing is Standard!" While it is true that there are many terms and practices which are more common than others and while it is also true that certain financial arrangements and commitments will necessarily lend themselves to certain expectations in return, everything is negotiable. This does not, of course, mean that you will get everything you want. Rather, depending on the negotiating strengths of the parties, everyone is free to ask and propose whatever they want. Think outside the box. Get creative.
However, while creative proposals may be limitless, the time to propose them is not. The time to negotiate is before services are rendered, significant time is spent, or money changes hands. Thus, the real issue at the heart of your question is your comment that "because of time restraints, according to the record company, it was only possible to give a contract after the recording was made." In my experience, I have yet to encounter a situation that was so dire and immediate that at least some basic understandings of key terms could not be mutually agreed upon ahead of time.
Sadly, it's not uncommon in the arts and entertainment world for the artistic aspects of a project to proceed on a completely separate track and pace from the administrative and business details. New works are created or composed before the commission agreements are in place. Recordings are made before the recording contracts are signed. Engagements are scheduled and sometimes even performed with no engagement agreements. I've even known artists to collaborate with one another and then try, almost always unsuccessfully, to negotiate a collaboration agreement after the work has been optioned for production.
Of course, some of this is understandable. Contractual terms can be confusing, especially when the parties are unfamiliar with business practices and terminology. Also, it can take such considerable effort just to coordinate the funding, schedules, and parties that no time is left for negotiating contractual terms. Also, its not uncommon for different individuals and departments within a large organization or institution to address artistic planning and scheduling separate and apart from contractual and business planning without communicating or coordinating with one another. But, whatever the reason, this phenomenon is unfortunate because it makes it much harder to negotiate favorable terms or, at the very least, to manage expectations, avoid potential conflicts, and make informed decisions.
The biggest—and, often, only—power an artist has in a negotiation is the power of "no"—that is, the power to say: "I'd rather pause for a moment, even it means losing the deal or opportunity, than enter blindly into a relationship where I may have no control over my creative services." Of course, it can be equally bad for record companies, producers, and presenters who can find themselves investing both time and money without getting the rights or return they anticipated. While saying "no" or "stop" can sometimes cause a lost opportunity, the alternative is a bad or unfavorable deal that, ultimately, could prove worse.
Without a doubt, legitimate practicalities, including artist availability and opportunity costs, can often make it difficult for a formal contract to be drafted up in advance of every occasion. However, there is rarely a legitimate reason why parties cannot at least mutually agree upon basic terms, with a more formal agreement to follow. Remember, a contract is a written memorialization of an existing agreement. Until an agreement exists, there is nothing to memorialize. Without terms agreed upon ahead of time, there is no contract to draft.
In any situation, if time is of the essence, never wait for the other party to provide a contract or propose terms. You may need to make the first move. In your situation, if the record company refused to provide a contract, then your artists could have proposed their own terms or set out their own requirements for proceeding with the recording. If your artists are truly as "successful" as you indicate then chances are the record company would have agreed to an outline of reasonable terms. When you say that your artists "made attempts", that should have included writing:
"Dear Record Company, while we are very excited about the prospect of working together, unless we can arrive at a mutual agreement of some basic terms, we will be unable to proceed with the recording as scheduled. Thus, we are proposing the following….."
Contractual terms do not, and should not be, a confusing quagmire of legalese. Write your proposals in clear, understandable language. The key is to be detailed, not convoluted. As even the most experienced artist managers can find themselves daunted by the prospect of proposing terms for recording contracts and other multi-media deals and transactions, you would be wise to bring in some specialized help.
Ultimately, in your situation, if the record company paid for the recording without negotiating the contract, then they took the risk that no agreement would be reached and that your artists could simply refuse to permit the recordings to be released. That would leave the recording company with a worthless product. Of course, your artists wouldn't own recordings they didn't pay for, so they would have nothing to show for their time. Everyone loses. Hopefully, the potential of mutual self-destruction will force the parties into coming up with the reasonable compromise that should have been agreed to ahead of time.
__________________________________________________________________
For additional information and resources on this and other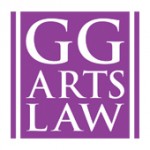 legal and business issues for the performing arts, visit ggartslaw.com
To ask your own question, write to lawanddisorder@musicalamerica.org.
All questions on any topic related to legal and business issues will be welcome. However, please post only general questions or hypotheticals. GG Arts Law reserves the right to alter, edit or, amend questions to focus on specific issues or to avoid names, circumstances, or any information that could be used to identify or embarrass a specific individual or organization. All questions will be posted anonymously.
__________________________________________________________________
THE OFFICIAL DISCLAIMER:
THIS IS NOT LEGAL ADVICE!
The purpose of this blog is to provide general advice and guidance, not legal advice. Please consult with an attorney familiar with your specific circumstances, facts, challenges, medications, psychiatric disorders, past-lives, karmic debt, and anything else that may impact your situation before drawing any conclusions, deciding upon a course of action, sending a nasty email, filing a lawsuit, or doing anything rash!
Tags: agent, Agreements, artist, artist manager, Brian Taylor, commitments, contract, contractual terms, creative proposals, engagements, exclusivity, formal contract, Goldstein, music, negotiation, power of attorney, royalties, significant time, time restraints, transaction