A Visa Substitution Requires an Artist to Substitute
By Brian Taylor Goldstein, Esq.
Dear Law and Disorder:
I have a substitution/visa question for you….We were intending to use someone from the US as the eighth singer for one of our groups coming to perform with a symphony in July 2013. It's now looking like the group might have to replace the intended US singer with a singer from the UK. The rest of the group have visas that have already been approved and issues. Obviously, the singer from the US was not included in the original visa application, so I'm wondering how it would work if we're now substituting a singer from the UK for the US singer. Would we have to do an entirely new visa application for the new (UK) singer, or would we still be able to add this new singer to the existing (approved) visa petition as a replacement for the US singer? Any light you could shed on this, either by answering these questions or by referring me to another resource where I might be able to get an answer to these questions would be extremely helpful and very much appreciated. Thanks so much!
I can both shed light and refer you to another resource.
First, the light: If you filed a petition listing 7 beneficiaries and 7 beneficiaries are listed on the visa approval notice, and all 7 will be coming to the US, then there is no one you can substitute. The substitution process is available only if one of the original 7 listed singers were to become ill or otherwise unable to travel to the US. Then, you could ask the consulate to "substitute" one of the 7 singers with a new singer. Its also much hard to substitute a visa that has already been issued as the original artists would need to return his/her passport and visa to the consulate in order for it to be voided before the new visa could be issued.
If you need to add an 8th singer and that 8th singer is a non-US performer, then you will have to file an amended petition where you ask for 8 beneficiaries instead of 7. You cannot file a petition just for the extra singer as you cannot list only 1 person on a P (group) visa petition. You would have to re-file the whole original petition as an "Amended Petition" where you list 8 singers rather than 7 and get a new approval notice for everyone. However, only the new, 8th singer, would need to go the consulate. The other 7 can use the visas already issued. You would also need to provide all of the same supporting materials you provided with the original petition (reviews, contracts, articles, etc.) once again as USCIS does not keep copies of these things. (Well, they do, but they are not easily retrievable as we suspect the files are sent somewhere near a top secret UFO landing site in Nevada.)
As the concert is not until July 2013, you won't need to pay for premium processing and, if you file it as an amended petition, then you won't need a new union letter. You'll just need to pay the $325 filing fee.
Now for the resource: There is a lot of information on the substitution process at www.artistsfromabroad.org. You can also link to that site, as well as fine other resources on immigration, at our own website: www.ggartslaw.com
________________________________________________________________
For additional information and resources on this and other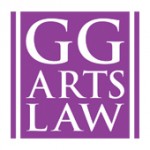 legal and business issues for the performing arts, visit ggartslaw.com
To ask your own question, write to lawanddisorder@musicalamerica.org.
All questions on any topic related to legal and business issues will be welcome. However, please post only general questions or hypotheticals. GG Arts Law reserves the right to alter, edit or, amend questions to focus on specific issues or to avoid names, circumstances, or any information that could be used to identify or embarrass a specific individual or organization. All questions will be posted anonymously.
__________________________________________________________________
THE OFFICIAL DISCLAIMER:
THIS IS NOT LEGAL ADVICE!
The purpose of this blog is to provide general advice and guidance, not legal advice. Please consult with an attorney familiar with your specific circumstances, facts, challenges, medications, psychiatric disorders, past-lives, karmic debt, and anything else that may impact your situation before drawing any conclusions, deciding upon a course of action, sending a nasty email, filing a lawsuit, or doing anything rash!
Tags: approval notice, artistsfromabroad, Brian Taylor, Goldstein, singers, travel, uscis, visa application, visa approval, visa petition, visas, work