Silence Is Not Golden!
By Brian Taylor Goldstein, Esq.
Dear Law and Disorder:
Help! We are a small agency. We booked an engagement for one of our artists at a venue that has now cancelled the date. We had a series of emails with the venue confirming the date and fee and then sent them a formal contract that was never returned. We followed up with more emails confirming the date and asking for the contract to be signed and returned, but they never did. The venue is now claiming that because they never signed and returned the contract, they were never obligated to do the show. Are they correct? Don't the emails count for anything? How to we keep this from happening in the future?
When it comes to contracts, silence is never golden. If you sent a contract and it was never signed and returned, that should have been a huge red flag or at least an implicit sign that read: "Stop! Go no further! Abandon all hope ye who enter here!"
If you have a series of emails confirming the engagement, and you can show that you relied on those emails by reserving the date and by turning away other bookings for that date and you can show that the venue knew you were relying and never stopped you, then, legally, you may be able to establish that there was an implicit contractual relationship. But that's only going to get you so far! If the venue still refuses to honor the engagement or re-book or pay a reasonable cancellation fee, then you're going to have to decide whether or not its worth pursuing a claim by filing a lawsuit.
And, of course, it all depends on what your emails actually say. Often, I've seen a chain of emails between a venue and agent that confirms the engagement date and fee, but ends with the agent writing something like: "Great. So we're all set. I'll get a contract out to you right away." Such language can be legally construed as making the entire deal contingent on the contract. And if the contract contains additional terms and requirements that were never previously discussed, then, the contract will be legally construed as a "counter-offer", which the venue can then refuse.
If you're taking the time to send out contracts, then you need to make sure they are signed and returned—and, if they are not, assume the engagement is cancelled, re-book the date and move on. I realize that the realities of time and other logistics can make babysitting contracts difficult. There are many times when situations will demand that you proceed without a signed contract. However, when you choose to do so, know that you are assuming the risk. If there is a breach or cancellation, you can't then go back and seek the protection of a contract you never followed up on or enforce terms that were never agreed upon.
Even when you have a signed contract, there's no guarantee that the other party won't breach it. Contracts are not self-enforcing. They merely give you the right to go into court and present a strong argument that you are entitled to damages. More importantly, they give both parties the opportunity to share concerns and expectations and access risks and challenges to the relationship. If things do go badly, the contract is a tool through which you can make an argument. For certain, it's not the only tool, but I'd much rather pound a nail with a hammer than my head.
_________________________________________________________________
For additional information and resources on this and other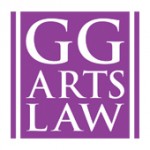 legal and business issues for the performing arts, visit ggartslaw.com
To ask your own question, write to lawanddisorder@musicalamerica.org.
All questions on any topic related to legal and business issues will be welcome. However, please post only general questions or hypotheticals. GG Arts Law reserves the right to alter, edit or, amend questions to focus on specific issues or to avoid names, circumstances, or any information that could be used to identify or embarrass a specific individual or organization. All questions will be posted anonymously.
__________________________________________________________________
THE OFFICIAL DISCLAIMER:
THIS IS NOT LEGAL ADVICE!
The purpose of this blog is to provide general advice and guidance, not legal advice. Please consult with an attorney familiar with your specific circumstances, facts, challenges, medications, psychiatric disorders, past-lives, karmic debt, and anything else that may impact your situation before drawing any conclusions, deciding upon a course of action, sending a nasty email, filing a lawsuit, or doing anything rash!
Tags: agent, artist, bookings, breach, Brian Taylor, cancellation fee, Contracts, contractual relationship, damages, formal contract, Goldstein, venue