When You're Right, You're Right!
By Brian Taylor Goldstein
I wonder if you would mind giving me some advice on a visa situation with one of my artists. To summarise, I represent a British artist who was commissioned to write a 7 minute piece for a university in the United States which will be premiered in 2013. The artist will be traveling to the United States around the premiere for various events, including attending concerts and also one or two workshops led by the artist. Primarily, the new piece will also be conducted by the artist himself. In the past, this artist has always held an O-1 visa to work in the United States. However, the university is insisting that, because it is a university, the artist only needs a visitor visa and they are refusing to obtain an O-1 visa for him. The university is not only paying the artist for the commission (which has already been settled through his publishers) but for his visit and performance as a conductor. Therefore, I should think we need a visa and that it's not really possible for him to travel on the visa waiver scheme – is that correct? If so, am I right in thinking that he really should get an o-1 visa as he always has before?
Because so many legal questions involve the application of broad legal concepts to issues of specificity and nuance, its customary to qualify certain answers by saying "it depends." That is not the case here. Based on the details you have provided, you have made this extremely easy for me: you are correct. The university is wrong. Plain and simple.
Yes, he needs an O-1 visa. No, he cannot enter and perform on the visa waiver scheme. The visa waiver program allows citizens of certain countries (including the UK) to enter the US as visitors solely using their passports and without the need of obtaining an actual visitor visa. However, they are must abide by the same rules and restrictions applicable to all visitors—namely, no work. For artists, work is not defined by payment. ANY performance of any kind or nature, even if no tickets are sold and the artist receives no fee, is, nonetheless, defined as "work" While there are, indeed, certain exceptions, they are very narrow and limited and, in this case, are inapplicable. I suspect the university is relying on a narrow exception that permits individuals to enter the US as visitors in order to give a lecture or demonstration at an educational institution and receive travel reimbursement and an honorarium. However, that is not the case here. Your artist has clearly been "hired" to conduct. The fact that he is conducting an orchestra at a university does not qualify for a visa exception any more than the fact that music is being performed at a university exempts the need for licensing it (though many erroneously believe this to be the case!). The fact that the university may have convinced other artists to perform for them without the proper visa just means these artists did not get caught. Your artist may not be so lucky.
I would direct the university to www.artistsfromabroad.org. Also, Musical America is about to unveil a special visa issue which will be jammed packed full of insights and tips on bringing foreign artists into the US. Stay tuned!
__________________________________________________________________
For additional information and resources on this and other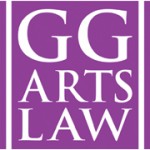 legal and business issues for the performing arts, visit ggartslaw.com
To ask your own question, write to lawanddisorder@musicalamerica.org.
All questions on any topic related to legal and business issues will be welcome. However, please post only general questions or hypotheticals. GG Arts Law reserves the right to alter, edit or, amend questions to focus on specific issues or to avoid names, circumstances, or any information that could be used to identify or embarrass a specific individual or organization. All questions will be posted anonymously.
__________________________________________________________________
THE OFFICIAL DISCLAIMER:
THIS IS NOT LEGAL ADVICE!
The purpose of this blog is to provide general advice and guidance, not legal advice. Please consult with an attorney familiar with your specific circumstances, facts, challenges, medications, psychiatric disorders, past-lives, karmic debt, and anything else that may impact your situation before drawing any conclusions, deciding upon a course of action, sending a nasty email, filing a lawsuit, or doing anything rash!
Tags: artist, artistsfromabroad, Brian Taylor, exceptions, Goldstein, passports, payment, travel, university, visa waiver program, visa waiver scheme, visitor, visitor visa, waiver, work