Artist Visa Updates, Non-Compete Agreements, Manager/Agent Trust Accounts, 1st Amendment Poop Jokes
LAW & DISORDER
Performing Arts Division
April 6, 2023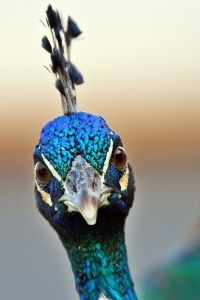 INSIDE THIS ISSUE:
• Artist Visa Updates
• Non-Compete Agreements
• Manager/Agent Trust Accounts
• Is There A Constitutional Right
To Poop Jokes?
---
Artist Visa News & Nausea 
---

• The Status of Proposed Petition Fee Increases
Thanks to all of you who took the time to write USCIS and the denizens of Congress to object to USCIS's loathsome proposal to raise petition fees by 300%. A lot of people have since been asking what happens next and what to expect. It's hard to say. Typically, when USCIS imposes new rules and policies they give 60 – 90 days advance notice. In this case, should USCIS decide to implement the fee increases, my belief is that various lawsuits will be filed to enjoin them from going into effect while they are challenged in court.
So, while you can expect nothing to change within the immediate future, beyond that is anyone's guess. I know that the lack of certainly is going to make it hard when budgeting for 2023/2024 tours, but nothing about getting visas for artists to perform in the US has ever been a bedrock of dependability or predictability.
• DOS Increases Visa Stamp Application Fees
Speaking of fee increases, not to be upstaged by its nefarious cousins at USCIS, the US Department of State announced on March 28, 2023 that US Consulates will be raising the minimum fee for visa stamp applications from $190 to $205 effective 5/30/23. I'd like to say that this will allow them to hire additional staff to address the significant backlogs and delays that continue to plague US Consulates around the world, but I would be lying if I said that. Instead, except in rare, dire, and unusual circumstances, no one should expect to submit a visa stamp application at most US Consulates and get the visa stamp back in less than 2 – 3 weeks, or longer. In other words, whilst I do not in the least disagree with the indignant music director who sent me an email complaining about the "iniquitous absurdity" of a US Consulate refusing to accommodate his tight international performance schedule, he nonetheless still had to wrench up his big boy pants and accept the cruel slap of indifferent reality.
• Current USCIS Service Centre Processing Times:
Vermont Service Centre: Standard processing: 6 – 8 weeks
Premium processing: 9 – 10 days
California Service Centre: Standard Processing: 3 – 4 months!
Premium Processing: 13 – 14 days
If some of you have filed petitions at the California Service Centre and receive a notice that your petition is being transferred to another service centre DO NOT PANIC. To deal with backlogs, USCIS is randomly transferring petitions to other service centres.
• Request for Evidence (RFE) Alert:
In circumstances where managers/agents have filed visa petitions in which they have also signed the US engagement contracts on behalf of their artists, we have recently been seeing USCIS issuing RFEs asking for (i) proof that the artist has authorized the manager/agent to sign on their behalf and (ii) proof the both the artist and each presenter have authorized the manager/agent to be the petitioner. While you "could" just provide USCIS with copies of management/agent agreements and include petitioner appointment language in all engagement contracts, that would presume a USCIS examiner will read them much less comprehend multisyllabic words. Its simpler just to have everyone—the artist and each presenter/venue—sign a piece of paper saying "I appoint X to be the Petitioner."
---
Legal Issue of the Month:
Are non-compete/non-solicitation agreements a thing of the past?
---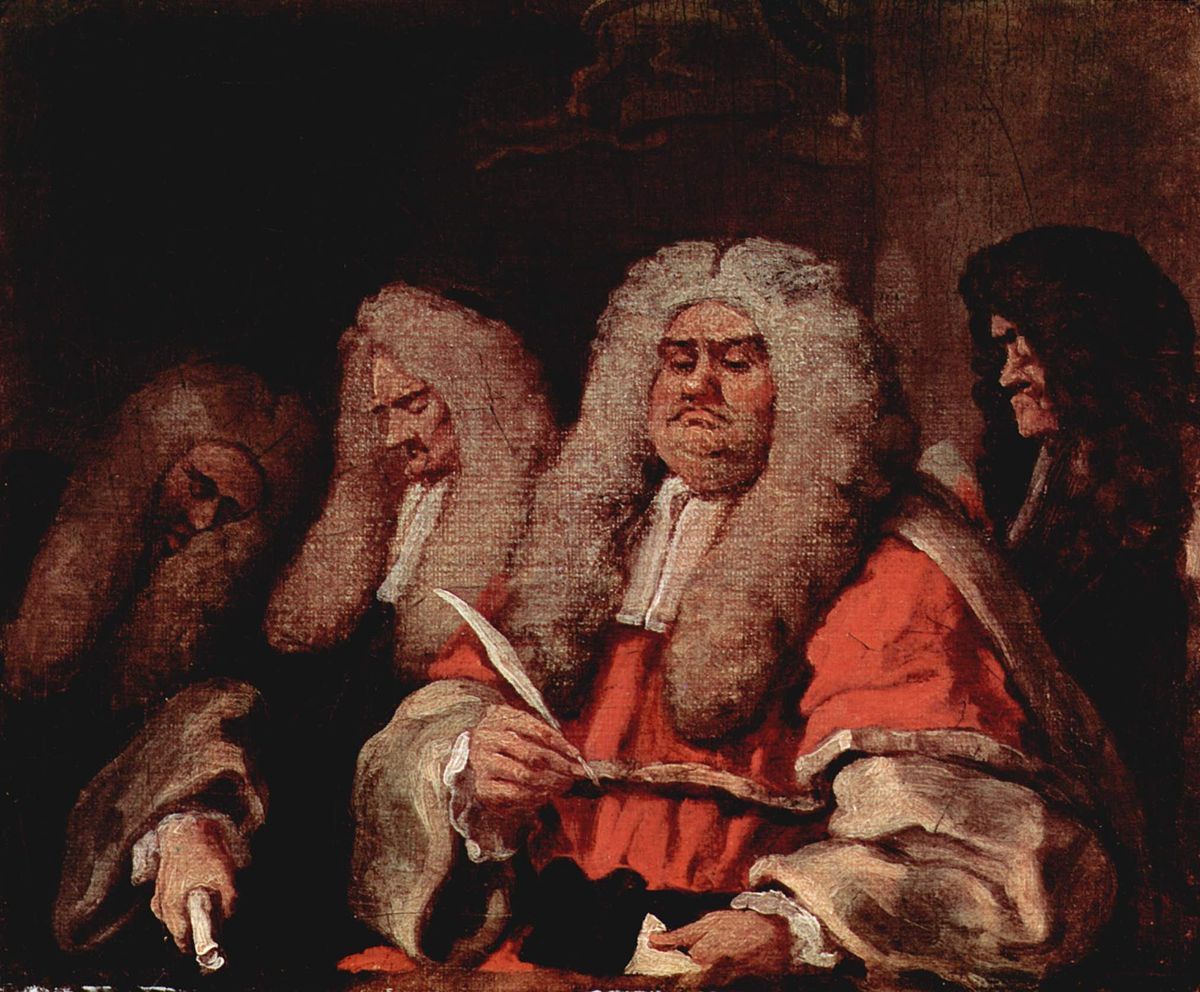 Whether it's a management company hiring an associate or a non-profit organization hiring a development director, its not uncommon in the arts and entertainment industry for employment contracts to include non-compete provisions which generally serve to prevent employees from taking jobs with an ex-employer's competitors or clients for a certain period of time after they leave.
On Jan. 5, 2023, the Federal Trade Commission released a proposed rule that would bar employers from making workers agree to non-competes. The proposed rule is based on a preliminary finding that non-competes constitute a form of unfair competition in the labour market, lowering wages, and stifling innovation, among other issues, and therefore violate Section 5 of the Federal Trade Commission Act. The proposed rule, as written, would apply to independent contractors and unpaid interns as well as employees, and it would make companies retroactively rescind non-competes they've already secured.
Non-solicitation agreements, whereby employees are forbidden from soliciting existing clients, customers, or employees of their employers, as well as agreements that prevent ex-employees from using or disclosing the proprietary, non-public information of their ex-employers (such as engagement contracts, books and records, tour budgets, etc.) would continue to be valid provided they are narrow, targeted, and not silly. For example, presenter and venue contact information, or anything that could be found on its own just by asking someone else or through a google search is neither proprietary nor confidential.
As most courts will not enforce broad non-competes and non-solicitation agreements anyway, this new rule would prevent employers from bullying or threatening their employees with frivolous lawsuits by not allowing such provisions to be in a contract in the first place.
---
Dear Law and Disorder:
Actual questions we get asked and the answers people actually don't want
---
"Manager/Agent Trust Accounts"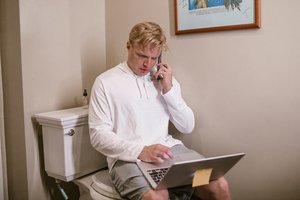 Dear Law and Disorder:
I am considering working with an agent, but almost every agent I speak with wants to collect my engagement fees on my behalf. Why can't I collect my fees and just pay the agent? If an agent collects my fees, should I ask for a separate bank account? What about statements? Is it reasonable to ask for monthly accountings? When do I get paid? What's standard?
First, and foremost, nothing in this business is "standard." Yes, there are penchants and preferences, but if you took a poll of 50 people in our business and ask what is "standard", you'd get 50 difference answers—with all 50 basing their definition upon their own self-interest. So, if anyone tries to force you into an arrangement you don't want by claiming its "standard" or "this is what everyone does", run away! If parties truly want to work together, everything is negotiable.
All that being said, it's not uncommon for an agent or manager to prefer to accept fees on behalf of an artist. Among the very legitimate reasons for this, it allows artists to focus on performing and not bookkeeping, especially when on tour, and allows the agent to follow up on contracts, payments, and other logistical issues on an artist's behalf. It's also easier for an agent to collect fees, deduct commissions, and send the balance to the artist rather the agent having to issue an invoice or chase down an artist who, again, may be on tour or simply abstains from reading any emails that contain the subject line "balance due."
Both licensed and un-licensed agents are legally required to keep all collected money in a separate account and issue statements accounting for all money collected and held on behalf of an artist. Keeping money in a separate account not only makes booking and accountings easier, but also helps to ensure than an artist's money doesn't accidentally get co-mingled with the agent's own money. Also, in the event an engagement is cancelled, a deposit may need to be returned. Having the money held in a separate account ensures that the funds are not prematurely dispensed, or used for unrelated purposes, for which both the artist and agent could be liable.
---
Is There a Constitutional
Right To Poop Jokes?
---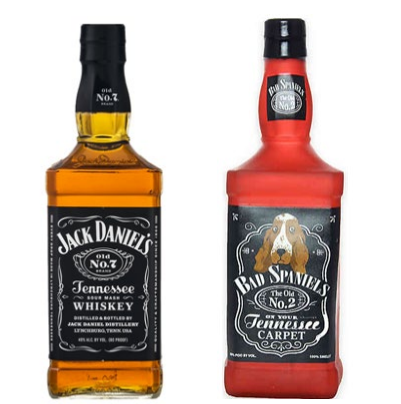 The US Supreme Court is poised to address one of the most epochal issues on everyone's mind: is there a 1st Amendment right to tell poop jokes?
Currently before the Supreme Court is Jack Daniel's v. VIP Products wherein VIP Products, the nation's second-largest maker of dog toys, is accused of infringing upon the whiskey maker's trademarked bottle shape and label by manufacturing and selling squishy dog toys that resemble a bottle of Jack Daniel's with the label showing a dog and the by-line "dropping the old No. 2 on your Tennessee carpet." While traditional parody exceptions already in place would normally support VIP, Jack Daniel's contends that the value of its trademark will be diminished if people begin to think its product makes dogs poop. So, VIP has responded by arguing that the 1st Amendment supersedes Trademark Law and allows parody to cross any lines or restrictions, regardless of how offensive or objectionable to the party being parodied—which would be a superfluous argument in most cases had not several lower federal courts agreed.
Notwithstanding the fact that so many of its customers apparently serve whiskey to their dogs that Jack Daniel's is concerned with lost sales, should VIP prevail it would essentially eliminate trademark law when it comes to parody. It's a classical example of an inane case brought purely because litigators are willing to litigate anything if you pay them enough, the outcome of which could have larger consequences: Does a 1st Amendment claim of parody automatically allow anyone to use another's name, song title, or logos without restriction and under any circumstances, whether its by association with poop, porn, or politicians, regardless of the owner's objections or concerns?
For those of you who feel so moved, you can read more about this here:
www.vox.com/politics/23650136/supreme-court-poop-jokes-jack-daniels-vip-dog-toy-trademark-lanham-act
---
Deep Thoughts
---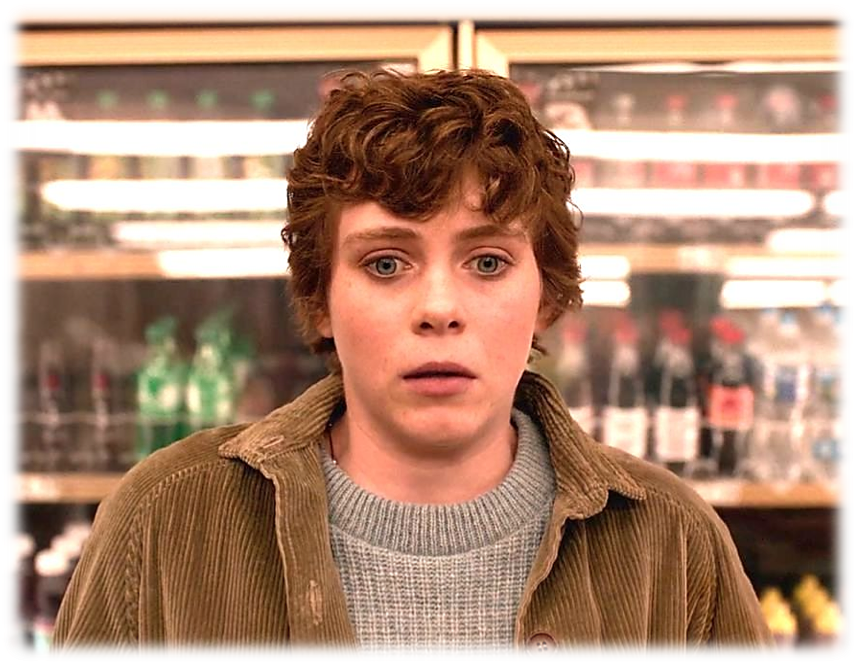 "With enough spizzerinctum, there's almost nothing you can't accomplish."
Cynthia Bowes-Palmer
---
Let us know what you'd like to hear more about.
Send us an email, post on Facebook, mail us a letter, dispatch a messenger, raise a smoke signal, reach out telepathically, or use whatever method works for you.
---

GG Arts Law provides a comprehensive range of legal services and strategic support for the performing arts, including: Artist Visas, Taxes, and Touring; Rights & Licensing; Negotiations & Representation; Contracts; Business & Non-Profit Organization & Management; Project Management; and Strategic Consulting & Planning.
---
OFFICIAL LEGALESE:
THIS IS NOT LEGAL ADVICE!
The purpose of this blog is to provide general advice and guidance, not legal advice. Please consult with an attorney familiar with your specific circumstances, facts, challenges, medications, psychiatric disorders, past-lives, karmic debt, and anything else that may impact your situation before drawing any conclusions, deciding upon a course of action, sending a threatening email, filing a lawsuit, or basically doing anything that may in any way rely upon an assumption that we know what we are talking about or one size fits all!
Tags: artist visas, employment contracts, non-compete, trademarks, visas