CLOUDY WITH CONTINUED EXCEPTIONS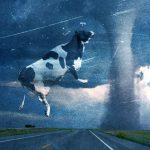 Every time I sit down to write a blog about a more compelling subject, such as tales of successful artist entrepreneurship or navigating exciting new commissions and projects, a visa crisis drags me back into the bowels of despair. On this occasion, it's the ongoing impact of the U.S. COVID Travel Ban on international artists coming to the U.S. compounded by the significant backlogs and delays at most U.S. consulates.
For those of you who don't know what I am talking about, you either don't work with non-U.S. artists or you have been blissfully unconscious for the past 15 months. Whichever the case may be: "Where ignorance is bliss, tis folly to be wise." (Thomas Gray). For everyone else, here's a quick recap:
Under the U.S. COVID Travel Ban, anyone traveling to the U.S. from the European Schengen Area (Austria, Belgium, Czech Republic, Denmark, Estonia, Finland, France, Germany, Greece, Hungary, Iceland, Italy, Latvia, Liechtenstein, Lithuania, Luxembourg, Malta, Netherlands, Norway, Poland, Portugal, Slovakia, Slovenia, Spain, Sweden, Switzerland, Monaco, San Marino, and Vatican City), the United Kingdom, Ireland, Brazil, South Africa, or India cannot enter the U.S. without EITHER traveling to a country not on the list and quarantining there for 14 days before entering the U.S. OR qualifying for an exception to the ban. There are various exceptions for immediate family members of U.S. Citizens spouses, medical professionals, and people coming to help fix roads and bridges, but no automatic exceptions for artists. For artists to get a waiver from the ban, they must qualify for the "catch-all" exception of showing that it is in the "national interest" for them to be granted an exemption from the ban. This is called a "National Interest Exception" or NIE…or, more aptly: "Naturally It's Execrable."
To make matters worse, for artists who have been approved for O or P visas, but need to apply for them at a U.S. Consulate, as a result of COVID lockdowns and closures over the last 15 months most U.S. consulates—particularly in Europe and the U.K. (which isn't really part of Europe anymore ever since it unmoored itself and drifted off in the Ocean of Belegaer towards the Undying Lands) are either not accepting visa application appointments or have none available until February 2022 or later.
For more info, stop and first read our May 20, 2021 blog entitled "Is It Time For Artists To Return To The US?" which you can find either here on Musical America  or on our website www.ggartslaw.com, then come back and read on.
As the COVID Travel Ban is negatively impacting almost all sectors of the U.S. economy—from hospitality and tourism to manufacturing and global trade—on Thursday, July 8, the American Immigration Lawyers Association hosted a nationwide zoom call to discuss the crisis and the latest developments, as well as potential strategies and solutions. The call included liaisons with both the U.S. Department of State (DOS) and U.S. Customs and Border Patrol (CBP). (What, you say? What about USCIS? For once, the scourge of USCIS is not responsible for our current tortures.) Not surprisingly, I was among the few on the call who worked with artists, but I was able to learn a significant amount of relevant information to us nonetheless.
So, pour a drink and brace yourselves….
The COVID Ban is not likely to be lifted any time soon.
Whilst there is broad-based pressure and lobbying taking place from all sectors and multiple industries to have the ban either lifted or amended, the White House at the moment is NOT being responsive to lifting the Presidential Order that implements the ban. Apparently, as the U.S. economy begins to return to pre-COVID levels and most parts of the country have seen COVID cases drop, they have no interest in risking those achievements—especially as new COVID variants continue to emerge. Additionally, there are large swathes of the U.S. still living in 1865 and whose denizens cower from the threat of reptilian aliens disguised as Italian waiters bearing vaccines laced with an implant designed by the Chinese to turn everyone in to gay socialists when activated by a space satellite owned by Iceland. At the moment, they are relying completely on the U.S. Centers for Disease Control and Prevention (CDC) to set COVID policy with regard to international travel. In the meantime, there are various lawsuits challenging the legality of the ban, but it will take a while for those to work through.
As opposed to becoming more streamlined (as we all had hoped), the process for obtaining an NIE is taking longer and has become more complex.
Though U.S. Consulates are titularly controlled by DOS, each U.S. consulate operates as an autonomous fiefdom in setting its own NIE policies, procedures, and requirements. As a result, inconsistencies are rampant and the situation is going to continue to be unpredictable, fraught with uncertainty, and with no clear paths or directives forthcoming.
For now, it continues to be the case that artists can only apply for an NIE at a U.S. Consulate in a country where they are either a citizen or permanent resident. However, whereas some consulates require the NIE request to be submitted via email with the ability to attach evidence and supporting materials, others will only allow you to request the NIE through the consulate's website and give you a limit of 500 characters or less within which to do so.
For artists who need both an NIE and to apply for their visas, some consulates will first require you to schedule an appointment—even if it is not until 2022—and then submit the NIE request. Others will not even allow you to schedule an appointment without first being approved for an NIE. Still others may grant an emergency appointment, but then deny the NIE request at the time of the interview. Or, in an experience I had, approve the NIE request, schedule an interview, tell the artist at the interview that everything "looked fine," and then took so long to issue the visa and return the passport that the artist missed the concert anyway!
It has also become the case that there are simply too many NIE requests being filed in too many circumstances on behalf of anyone and everyone who has a need to enter the U.S., regardless of whether or not they qualify for an NIE. This includes situations where the need for an artist to enter the U.S. is less in the "national interest" than in the "personal interest" of an artistic director who simply doesn't want to book a different artist because he wants who he wants or in the personal interest of a performer who really needs the engagement fee (ie: which would be all of them right now.)
The U.S. consulate in London, for instance, claims they are getting as many NIE requests in 1 month than they would normally get visa applications. I can attest that whereas only a few months ago London would respond to my NIE request within 48 hours, it is now taking over 60 days. Some consulates, such as Paris, take even longer or never respond at all unless the NIE request has been approved. In addition, as there is no specific definition of "national interest", all NIE requests for artists must now be submitted from a U.S. Consulate for DOS to make the determination and then inform the consulate which must, in turn, inform the applicant.
So, let's quickly review what it takes for an artist to qualify for an NIE waiver:
Whilst the term "national interest" is undefined, it most certainly does NOT mean "cultural interest" or "talent" or that "the artist is very big deal." It must truly be a situation where (i) a specific artist cannot be substituted with anyone in the U.S.; (ii) the entire event will be cancelled without that artist and cannot be rescheduled; and (iii) the cancellation will cause significant economic harm to a U.S. organization to a level that will make angels weep…or, at least, a consulate officer.
In the case of festivals, you must be able to show that the entire event will be cancelled without the artist and not just a single concert that is part of a larger event.
In the case of artistic directors or non-performers, you will need to address why their physical presence is mandatory and why they can't simply have planning meetings by zoom…and needing to meet with donors face-to-face doesn't count. The elderly can zoom as well if their grandkids show them how.
In the case of groups or ensembles, you will need to submit an NIE request on behalf of each individual artist and show that each and every member is required, cannot be substituted with anyone else, and losing even one member would cause the entire performance to be cancelled. Regardless, if you apply for 10, expect only 5 to be approved.
Also, if an artist was already in the U.S., left, and now needs to re-enter, they must have had a very good reason for why they left in the first place. As one consular officer explained: "now is not the time for vacations."
However, there are a few smudges of positive news…
In a further effort to reduce caseloads, DOS announced just last week that if an NIE is approved it will be approved for 12 months and permit multiple entries to cover multiple engagements during that time. This is good news for artist and conductors who, assuming they are approved for an NIE, will no longer need to request an NIE each time they want to enter the U.S. Also, for those artists who have already received NIE approvals, this new policy will apply retroactively to them. [cite]
London and several other consulates (you'll have to research which ones) have now lifted their prior requirement that an NIE request can only be submitted within 30 days prior to travel and will now permit an NIE request to be submitted up to 60 days in advance of travel.
Also, most U.S. consulates are no longer requiring that airline tickets be booked in advance prior to submitting an NIE request.
On the other hand, as for the significant backlogs and the inability of many U.S. Consulates to schedule visa appointments until 2022 (if at all), that situation is not likely to improve any time soon either.
First, as a result of COVID lockdowns and closures, most U.S. Consulates have a backlog of tens of thousands of applicants for everything from green cards to student visas to employment visas and who have been waiting for appointments for over 15 months. Second, President Mar-a-Lardo successfully gutted the budget of the DOS and over 400 officers were laid off. DOS has made requests for appropriations and more staff for consulates, but that would require Congress's approval, half of which are, instead, focused on forming militias to fight the aforementioned vaccine threat and are ill-inclined to assist aliens—by them reptilian or European.
For the immediate future, DOS has given U.S. consulates unfettered discretion in determining how to prioritize their workloads with regard to scheduling visa appointments and granting emergency or expedite appointments. For the most part, U.S. consulates will prioritize applications for green cards, family unification, humanitarian cases, and those who have been waiting longer. Applications for new employment-based visas—such as O and P visas—will come last. In fact, many consulates claim that they can either process visa applications or NIE requests, but not both at the same time.
In a pathetically miniscule gesture of addressing the issue, DOS has expanded the ability of consulates to waive the in-person interview for individuals applying for a visa in the same classification they have held before. Previously, only those whose prior visa expired within 24 months were eligible for an interview waiver. This has now been expended to 48 months. So, for example, if an artist had an O-1 visa in 2019 and has now been approved for a new O-1 for 2022, she may be eligible to request a visa interview waiver and just mail in her passport without being required even to go to the consulate. But, of course, "eligible" does not mean "entitled" and waivers remain discretionary and inconsistent, so never assume.
For artists who may not easily qualify for an NIE, how does a Caribbean vacation sound?
If an artist holds a valid O or P visa covering the time they need to be in the U.S., then it is far easier just to travel to a third country not on the banned list, wait there for 14 days, and then enter the U.S. There has been far more success with this approach, than with obtaining an NIE. In fact, several artists I work with have successfully travelled from Europe to the Caribbean prior to entering the U.S. However, each country has its own COVID regulations as to who can enter, so those will need to be researched in advance to travel.
If an artist has an approved O or P petition, but needs to apply for a visa and cannot get an appointment at a U.S. consulate and/or does not qualify for an NIE, the artist can try and apply at a U.S. consulate in a third country that is not on the banned list. However, not all U.S. Consulates will accept visa applications from non-citizens of the country in which the consulate is located.
For example, The Bahamas are happy to let you enter and enjoy their turquoise shark-infested waters for 14 days, but the U.S. Consulate will not let you apply for a visa there unless you are a Bahamian citizen. On the other hand, Barbados will allow you to relax in the sunshine of their smiling island (look at in on a map!) and the U.S. Consulate will also allow you to apply for a visa. Similarly, Mexico will allow you to enter and enjoy an unlimited margarita bar for 14 days and you can then fly into the U.S. (the land border is closed.) However, non-Mexican citizens cannot apply for visas at the U.S. Consulate unless it is a significant emergency. On the other hand, Canada's poutine palaces are closed to you if your only reason to be in Canada is to enter the U.S. after 14 days or if you are entering solely to apply for a U.S. visa.
Remember airports?
A few of you lovely readers may recall that for a brief period of time in 2020, NIE requests could be submitted in advance to a CBP office at certain airports where an artist planned to arrive in the U.S. Then, in early 2021, that policy was changed and all NIE requests had to be submitted to a consulate. Now, CBP is back—but with restrictions.
You can once again submit an NIE request to a CBP office a major airport, but ONLY if the NIE request was first submitted to a consulate and the consulate never responded or denied the NIE. However, CBP and DOS are two separate agencies and do not confer with one another on policies and procedures. So how long you need to wait for a consulate to respond before being able to send an NIE request to CBP varies from airport to airport…and each one has a different process. So, like with NIE requests at consulates, you will need to research those on a case-by-case basis as well.
So, where do we go from here?
If you are a non-US artist currently in the U.S. in O or P classification and you need to travel to a country subject to the COVID Travel Ban—don't! I have had many artists not listen to me on this and get stuck.
If an artist must travel or is traveling from a country subject to the COVID Travel Ban, it is strongly recommended that they plan to travel to a third country for 14 days before trying to enter the U.S. The expense and time notwithstanding, it's easier and, so far, has been more dependable than obtaining an NIE. However, never travel to a third country without first research that own country's COVID requirements and, if applicable, whether you can, in fact, get an appointment at the U.S. Consulate there.
If you plan to seek an NIE and/or need to apply for a visa on behalf of an artist, you must do research and have a plan. As always, whilst anecdotal evidence can be a great way to start, all cases are different and experience is subject to change.
When applying for an NIE, make sure the artist actually qualifies. Please be genuinely self-reflective and do not submit an NIE for every artist or ensemble just because you want to "give it a shot." You are only making it worse for everyone else by bogging down the process. Regardless, if you do apply, rarely will you be able simply to simply submit a letter from a manager explaining how important the performance or the artist is. For consulates which permit you to submit evidence, submit actual evidence, including letters from the venues and presenters.
At this stage, do NOT plan for most if any, non-U.S. artists to be able to enter the U.S. to perform in late summer or early fall. Or, at least, have contingency plans.
As we experience COVID variants such as delta, delta plus, and delta business with a free booster shot, continue to expect delay and postponements, possibly into 2022.
As, for the moment, USCIS is processing petitions fairly rapidly—in 6 – 8 weeks for standard processing—get petitions in early and get that over with.
Research, plan, and plan some more. Do not, as one presenter bewailed to me after an artist was refused entry, say: "I just never thought this would be a problem."
Perhaps it was a bit presumptuous to believe that emerging from the darkness of the last 15 months would involve a light immediately being switched on with regard to international artist travel and proceeding with planned international engagements and performances. Rather, this is going to be more like a slow sunrise with intermittent bursts of COVID surges and clouds of government incompetence.
Perhaps most importantly, the time you waste writing yet another letter to yet another politician complaining about how broken the U.S. immigration system is (and it is!), explaining why it puts artists and the arts in a distinct disadvantage (and it does!), and arguing why international artists are critical to the cultural, intellectual, educational, and economic interests of the U.S. (and they are!) could be far better spent on planning, researching and strategizing—on this, as well as many other issues that I shall leave for another day. Our industry has never been an easy one and there is no rest for the weary, but we have martinis, medication, therapy, and working with wonderful colleagues to get us through.
---

GG Arts Law provides a comprehensive range of legal services and strategic support for the performing arts, including: Artist Visas, Taxes, and Touring; Rights & Licensing; Negotiations & Representation; Contracts; Business & Non-Profit Organization & Management; Project Management; and Strategic Consulting & Planning.
VISIT OUR NEW WEBSITE: ggartslaw.com
___________________________________________________________
THE OFFICIAL LEGALESE:
THIS IS NOT LEGAL ADVICE!
The purpose of this blog is to provide general advice and guidance, not legal advice. Please consult with an attorney familiar with your specific circumstances, facts, challenges, medications, psychiatric disorders, past-lives, karmic debt, and anything else that may impact your situation before drawing any conclusions, deciding upon a course of action, sending a nasty or threatening email to someone, filing a lawsuit, or basically doing anything that may in any way rely upon an assumption that we know what we are talking about.
Tags: artist visas, consulates, National Interest Waivers, NIE, visas