Press "Pause" On That Recording
By Brian Taylor Goldstein, Esq.   
Dear Law and Disorder
In reviewing an engagement contract for one of my artists, I was surprised to see that the presenter wants the right to record the artist's performance as a "work-for-hire". The Presenter says that this is a standard requirement and also that its reasonable because my artist is protected by language in the contract that says: "In no event shall Producer have the right to exploit the recordings and/or an audiovisual program in connection therewith in any other manner other than non-commercial, educational and/or charitable uses or exhibitions without Artist's prior written approval and without a separate agreement, negotiated in good faith with respect to any such uses or exploitation thereof." Is this standard these days? Should I advise the artist to agree to this?
Standard for whom? As I have said, and will keep repeating until someone listens, no terms are "standard"—not recording rights, nor commissions, nor exclusivity restrictions, nor unilateral cancellation rights, nor any other nonsense which parties like to throw at one another under the banner of "standard."
While, ultimately, it's your artist's decision, not yours, you should advise your artist not to agree to the language the presenter has proposed. The proposed language reflects a common mistaken belief within the performing arts part of the entertainment industry that so long as you don't sell a recording, then all other uses are inherently "non-commercial." However, particularly in the classical world where a classical recording hasn't actually generated a profit since the release of "Fantasia", no one really "sells" recordings anymore—at least, not for a profit. This means that, except in limited situations, there really are no practical uses or exhibitions for recordings other than "non-commercial, educational and/or charitable uses or exhibitions." This further means that if you were to agree to the proposed terms, the presenter could do just about anything they wanted with your artist's recording. Their proposed "protection" is meaningless.
Just because a recording isn't sold, is unprofitable, is used for education, or is used by a non-profit organization does not make it inherently "non-commercial" or valueless. A recording still has value. Using a recording to promote the presenter or further a presenter's mission provides value to the presenter which the presenter has not paid for. Otherwise, why does the presenter want it in the first place? Presenters need to stop believing that just because they engage an artist and pay for the artist's performance then that also includes the right to record the artist's performance and "own" the recording. In the real world, you only get what you pay for. When you buy a car, does it come with a chauffeur? It's not merely presumptuous, but it completely demeans the value of the artist's work—which, quite frankly, happens all too often these days by the same parties who should know better.
In addition, an artist always needs to be able to control how the artist is seen and heard. A poor recording of a brilliant performance could have devastating impact on an artist—particular a young or developing artist. Even a good recording, if released in its entirety, could limit an artist's ability to release a recording of the same work in the future if it has already been made available for free.
While I generally have no objection to a recording being made, it's the uses of and rights to the recording that need to clearly defined—and limited. First and foremost, unless the engagement fee includes an additional fee for "ownership" of the recording or the opportunity to perform with a particularly presenter is of such magnitude as to provide additional value to the artist, then the whole concept of a "work for hire" should be off the table. Instead, if anything, the presenter should only be able to use limited excerpts of the recording for limited purposes. Just as importantly, the artist should be always able to approve any recording to make sure that the artist is pleased both with her performance as well as with the quality of the recording itself. Third, whatever rights are granted to the presenter in an artist's recording, should be granted to the artist as well. If the presenter gets the right to make and use a recording, then the artist should get a copy for the artist's own promotional and marketing purposes as well. Any restrictions or approvals should be mutual.
__________________________________________________________________
For additional information and resources on this and other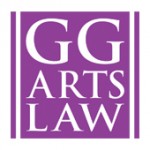 legal, project management, and business issues for the performing arts, visit ggartslaw.com
To ask your own question, write to lawanddisorder@musicalamerica.com
All questions on any topic related to legal, management, and business issues will be welcome. However, please post only general questions or hypotheticals. GG Arts Law reserves the right to alter, edit or, amend questions to focus on specific issues or to avoid names, circumstances, or any information that could be used to identify or embarrass a specific individual or organization. All questions will be posted anonymously and/or posthumously.
__________________________________________________________________
THE OFFICIAL DISCLAIMER:
THIS IS NOT LEGAL ADVICE!
The purpose of this blog is to provide general advice and guidance, not legal advice. Please consult with an attorney familiar with your specific circumstances, facts, challenges, medications, psychiatric disorders, past-lives, karmic debt, and anything else that may impact your situation before drawing any conclusions, deciding upon a course of action, sending a nasty email, filing a lawsuit, or doing anything rash!
Tags: contract, engagement contract, excerpts, marketing, music, ownership, presenter, recording, release, work