Are You Being Served?
By Brian Taylor Goldstein, Esq.
Dear Law and Disorder:
You frequently mention that the artists are our clients, but aren't the presenters our clients, too? If an artist is acting unreasonably or is going to do something which we know will negatively impact the presenter, we can't afford to alienate or lose a relationship with the presenter over one artist. We will need to work with them in the future.
No one can serve two masters. The artists are your clients. The presenters are your customers. When you are in the business of representing others—whether its in real estate, law, insurance, investment, business transactions, or the performing arts—this is an important distinction to understand: while you need to be polite and professional to your customers, you owe allegiance to your clients.
Think of it this way: I have a friend who manages one of the perfume counters at Saks in New York. He works directly for the perfume distributor and, as such, his job is to sell as much of his products as he can. He knows his product line, represents it well, and offers impeccable customer service. If a shopper wanders by, his job is to turn the shopper into a customer by enticing them with the signs, smells, and quality of his products. However, what if the shopper doesn't want or like his brand? What if they are allergic to the smell of Eggplant Noir or they find the name "Evening in Hoboken" is less than enticing? My friend smiles and lets them wander over to Guerlain or Jo Malone. He remains true to his products even if it means losing a customer.
As managers and agents, it is in everyone's interest—both yours and your artist's—to provide the best customer service possible to presenters and venues. First and foremost, it makes good business sense. A manager's or agent's professional relationships are among the most valuable asset he or she provides to an artist. Second, the arts community is quite small and the shoe you step on today may be the one you have to lick tomorrow. Nevertheless, as an artist manager or agent, you legally owe a duty to the artists you represent to act only in the artist's best interest, not your own, and to take no actions that would advance your own interests at the expense of your artist. These, among other duties—such as fiduciary duties and duties of care—are legally implied in every manager/agent relationship with an artist—even where no formal contract exist. In fact, the law considers these duties so important, that any attempt to have artists waive them in a contract are considered void and unenforceable.
Admittedly, this can often pose some frustrating conundrums for managers and agents—especially in situations where an artist directs you to withhold important information from a presenter or directs you to take action that you know could harm the presenter and harm your own relationship with the presenter. This can include anything from performing without the necessary licenses or visas to intending to skip out on a residency activity they didn't want to do in the first place by feigning illness. Should such circumstances arise, then your duty is to advise your artist against the foolishness of his or her plans. However, if the artist persists, and you believe that your own professional relationship with the presenter would be imperiled, then your only legal course of action is to drop the artist from your roster. Anything else—such as giving the presenter a "head's up"—would be a legal breach of duty. If you would prefer a role where you are legally allowed to act in your own best interest at the expense of all others, start a record label or become a producer.
__________________________________________________________________
For additional information and resources on this and other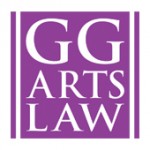 legal, project management, and business issues for the performing arts, visit ggartslaw.com
To ask your own question, write to lawanddisorder@musicalamerica.org.
All questions on any topic related to legal, management, and business issues will be welcome. However, please post only general questions or hypotheticals. GG Arts Law reserves the right to alter, edit or, amend questions to focus on specific issues or to avoid names, circumstances, or any information that could be used to identify or embarrass a specific individual or organization. All questions will be posted anonymously and/or posthumously.
__________________________________________________________________
THE OFFICIAL DISCLAIMER:
THIS IS NOT LEGAL ADVICE!
The purpose of this blog is to provide general advice and guidance, not legal advice. Please consult with an attorney familiar with your specific circumstances, facts, challenges, medications, psychiatric disorders, past-lives, karmic debt, and anything else that may impact your situation before drawing any conclusions, deciding upon a course of action, sending a nasty email, filing a lawsuit, or doing anything rash!
Tags: agent, artist, artist manager, breach, contract, fiduciary duties, relationships, transaction