Whose Lawsuit Is It Anyway?
By Brian Taylor Goldstein, Esq.   
Dear Law and Disorder:
I'm dealing with a presenter who wants to cancel two weeks out due to poor ticket sales. While it's not a huge engagement fee, my artist has already contracted its performers and paid out expenses for the date as its part of a bigger tour. I have a cancelation clause in my contract and I've explained what canceling would mean and that the presenter will be on the hook. However, he still wants to cancel. Its been a rough year and I can't afford legal counsel. Do you have any suggestions?
At least the presenter is not trying to claim that poor ticket sales constitutes an act of God. While I am familiar with many organizations whose strategic plans require some degree of divine intervention to stay operational, God rarely takes an interest in ticket sales.
If you have a cancellation clause in your contract, then that will govern the legal remedies for the situation. Contractually, the presenter either has the option of either proceeding with the engagement or cancelling and abiding by the terms of the cancellation clause (which, I am hoping, spells out how much the artist is owed in the event of cancellation). If the presenter elects to cancel, but refuses to honour the terms of the cancellation clause, that would constitute a breach of contract…which really just gives the artist the right to sue the presenter, obtain a judgment, and, hopefully, collect the judgment. Whether or not attorney fees, interest, or court costs would also be part of the judgment depends on the terms of your contract as a judge has no authority to awards such costs unless the contract requires them. However, regardless of the terms of your contract, a lawsuit should always be the last resort under any circumstances.
Have you tried discussing with the presenter any solutions for increasing ticket sales or promoting the performance? Does your artist's shows typically sell at the last minute? Has the artist ever performed in this market before? Don't presume the presenter knows its own market or how to sell your artist in that market better than you do. You may have ideas for selling tickets that the presenter has not considered.
Is the person you are dealing with the final decision maker in the organization? If not, don't hesitate to go over their head. Don't threaten—just do it! If the presenter is a non-profit organization, then even the president or executive director reports to the board of directors. Contact the board president or an officer of the board. Often board members are far less cavalier about breaching contracts than an organization's administrative staff. Its very possible that the board doesn't even know about the situation as many presidents and CEOs are quite proficient at keeping their boards on a need-to-know basis.
If the presenter refuses to honour the cancellation clause, resist the urge to scream, threaten anyone's reputation, or toilet paper the venue. While tempting, those options rarely work and will almost always make the situation worse. Ultimately, the decision as to whether or not to file a lawsuit, along with costs and expenses of filing the lawsuit, belong to your artist, not to you. Regardless of whether or not you signed the contract, if the contract is between the presenter and your artist, then all legal claims belong to the artist and only the artist can file a lawsuit and appear in court. You should not be paying or incurring any legal fees out of your own pocket. Unless you, too, are operating as a charitable institution, if the artist wants to pursue a lawsuit, that is their cost burden to bear, not yours.
__________________________________________________________________
For additional information and resources on this and other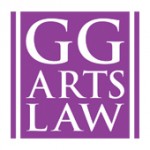 legal and business issues for the performing arts, visit ggartslaw.com
To ask your own question, write to lawanddisorder@musicalamerica.org.
All questions on any topic related to legal and business issues will be welcome. However, please post only general questions or hypotheticals. GG Arts Law reserves the right to alter, edit or, amend questions to focus on specific issues or to avoid names, circumstances, or any information that could be used to identify or embarrass a specific individual or organization. All questions will be posted anonymously and/or posthumously.
__________________________________________________________________
THE OFFICIAL DISCLAIMER:
THIS IS NOT LEGAL ADVICE!
The purpose of this blog is to provide general advice and guidance, not legal advice. Please consult with an attorney familiar with your specific circumstances, facts, challenges, medications, psychiatric disorders, past-lives, karmic debt, and anything else that may impact your situation before drawing any conclusions, deciding upon a course of action, sending a nasty email, filing a lawsuit, or doing anything rash!
Tags: act of god, administrative staff, artist, board member, board members, breach, breach of contract, cancellation, cancellation clause, Contracts, judgment, lawsuit, performer, poor ticket sales, presenter, reputation, venue