When Non-Payment Is A Crime
By Brian Taylor Goldstein, Esq.   
Dear Law and Disorder
Our group got a bad check from a venue for a performance. We called them and they sent us a new check, but that bounced, too. Now they won't return our phone calls. Is there anything we can do?
Many venues, especially smaller non-profits, wrongly believe that if they run out of money and can't pay their debts, then that is simply the unfortunate consequence of "doing the best they can in a difficult economy" and they are "judgment proof." I once even had an artistic director of a deadbeat presenting organization tell me that, although they were unable to pay the money they owed my artist, the artist had already been paid ten-fold in goodwill and the joy they brought to the audience. Try to pay a landlord with love and goodwill and see how far that gets you!
Almost every state has a statute that allows a person who receives a bad check to sue the issuer of the check and not only receive two to three times the value of the check, but to recover attorneys fees and court costs as well. While its true that suing an organization that has no money is often a waste of time and money, passing a bad check falls into a category of its own. Its bad enough not to pay an artist for a performance (which is always a crime in my book), but most states also makes it a criminal offense to write a bad check. The value of the check will determine whether the crime constitutes a misdemeanor or a felony. You will want to do some research on the laws in your particular state.
Writing a bad check is also considered a personal tort (legalese for "offense" or "a bad thing which you can be liable for doing") and the person who signed the check is NOT protected from liability or prosecution even if they were acting on behalf of a corporate organization. In other words, the individual who signed the check can be personally sued…or even arrested…even if they were an officer, employee, board member, or volunteer or the organization.
While these can be important tools, your first step should never be to file a lawsuit or run to the police. Besides, both civil and criminal laws require some form of "intent" on the part of the issuer of the check such that there is no liability for inadvertently writing a bad check or where the check merely crossed with the available funds. However, the issuer must immediately provide payment upon notice that the check was returned.
If the venue is not returning your calls, then write them a formal letter. (I am always surprised by the number of artists, agents, and presenters who believe that email—or even text messages—is an appropriate method for conducting business communications of a contentions or delicate nature. Step away from the electronic device!) If necessary, send letters to the Chairman of the Board or to individual officers. You may want to remind them of their exposure to personal as well as criminal liability. If they continue to ignore you or fail to make payment, then you have written proof of their intent not to honour the check. You will now need to consider whether to contact a local attorney, file a claim in smalls claims court, or contact the prosecutors office in the city or town where the venue is located. Also, in the future, especially when dealing with venues with whom you have never worked before, I would urge you to ask for deposits that are at least sufficient to cover your actual costs and out-of-pocket expenses in the event of cancellation or non-payment.
___________________________________________________________________
For additional information and resources on this and other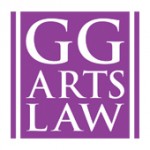 legal and business issues for the performing arts, visit ggartslaw.com
To ask your own question, write to lawanddisorder@musicalamerica.org.
All questions on any topic related to legal and business issues will be welcome. However, please post only general questions or hypotheticals. GG Arts Law reserves the right to alter, edit or, amend questions to focus on specific issues or to avoid names, circumstances, or any information that could be used to identify or embarrass a specific individual or organization. All questions will be posted anonymously and/or posthumously.
__________________________________________________________________
THE OFFICIAL DISCLAIMER:
THIS IS NOT LEGAL ADVICE!
The purpose of this blog is to provide general advice and guidance, not legal advice. Please consult with an attorney familiar with your specific circumstances, facts, challenges, medications, psychiatric disorders, past-lives, karmic debt, and anything else that may impact your situation before drawing any conclusions, deciding upon a course of action, sending a nasty email, filing a lawsuit, or doing anything rash!
Tags: agent, artist, Brian Taylor, cancellation, debts, Goldstein, judgment, lawsuit, Liable, money, payment