The Elephant and The Frog
By Robyn Guilliams     
Dear Law & Order
I've been hearing a lot about a recent U.S. ban on ivory that will prevent string players from transporting their instruments in and out of the country.  However, I recently travelled to Europe and back with my cello (my bow has a small ivory inlay in the frog), with no problem.  What's the story?
What a great question!  There has been a lot of press lately about the "new" ban on ivory, which will affect musicians whose instruments contain even a tiny amount of ivory.  Although a number of issues related to the ban are yet unresolved, here's what we know thus far:
The ban is not really new. U.S. law has prohibited items containing ivory, Brazilian rosewood and tortoiseshell from being brought into or taken from the U.S. for a number of years. (Many other countries have similar laws.)  While these laws haven't been enforced in the past, the U.S. recently signed the Convention on International Trade in Endangered Species of Wild Fauna and Flora (known as the CITES treaty) with 189 other countries.  The purpose of the CITES treaty is to ensure that international trade in specimens of wild animals and plants does not threaten their survival.  Save the elephants and the sea turtles!
Fortunately, the governments participating in CITES realized that the treaty rules would make it impossible for some musicians to travel internationally with their instruments.  For this reason, CITES provides that musicians may obtain a certificate (or "passport") that will allow them to transport internationally instruments that contain ivory and/or rosewood, and other banned materials (such as certain types of wood and sea turtle shell).  The passport, which is good for three years and is attached to the person, not the instrument (i.e., it's not transferable), will allow the musician to travel with his/her instrument throughout the 189 countries without any problems (in theory).
There is no question that, at some point in the future, musicians with instruments containing ivory, rosewood, etc., who wish to travel internationally with their instruments must obtain this passport. However, at this point, there still are serious problems with the passport system:
The passport currently is accepted at a very limited number of US ports.  There currently are 18 ports that permit items relating to "endangered species" (ivory and tortoiseshell) to be brought into the country.  There are 15 ports that allow items related to "endangered wild fauna" (rosewood and other banned woods).  Only nine of these ports overlap.  I.e., if your instrument contains both ivory and rosewood, there are only nine ports at which you may enter the U.S.
In theory, one may request entry into a non-designated U.S. port.  However, the process for obtaining this permission is a mystery right now, and will vary from port to port.
The process for obtaining an instrument passport in the U.S. are still a bit in flux, as this is something quite new that the U.S. Fish & Wildlife Agency is dealing with.  In other words, we are dealing with a government agency working out the kinks of a brand new procedure—which means, if you plan to obtain an instrument passport in the very near future, expect delays and (potentially) other problems.  In fact, if you don't plan to travel in the near future, you may want to sit back and relax, and concern yourself with obtaining your passport later (after the government has worked out its procedural problems on other poor souls!)
Obviously, one must obtain an instrument passport from their own country, so the rules may be different in various countries.
The great concern at this point is enforcement – when will it begin, and how?  Will there be any sort of grace period?  Unfortunately, these questions remain unanswered by U.S. Fish & Wildlife.  The good news is that, at present, we know of no cases of instruments being confiscated and/or destroyed.  (Let us be grateful for what we have…)
More details on the ban, the instrument passports, and potential enforcement are available at the  League of American Orchestras' website: http://americanorchestras.org/advocacy-government/travel-with-instruments/endangered-species-material/ivory-ban-impact-on-orchestras.html
So the question for musicians is this:  Do they continue to travel with their instruments internationally with no passport, and hope for the best until enforcement begins?  Or do they go ahead and apply for a passport?  If they choose the first route, there is the risk (though minimal at this point) that their instrument will be confiscated.  If they choose the latter route, they risk enduring extra scrutiny from airport personnel who aren't yet familiar with the new regulations and procedures.  Each person must weigh the pros and cons, considering their individual circumstances and.
Finally, I want to give a shout out to Heather Noonan at the League of American Orchestras, who has devoted an enormous amount of time an effort to this cause.  Many of you know this already, but Heather has been at the forefront of this issue and others, working tirelessly on behalf of musicians and orchestras.  Whenever I speak to her, she is on the move, on her way to meet with yet another charming legislator to advocate for musicians affected by the ivory ban, or for orchestras and other arts organizations affected by the latest kerfuffle with USCIS, or on other issues that affect our industry.  She works constantly to remind our elected officials that the arts, and artists, matter.  Thank you Heather!
__________________________________________________________________
For additional information and resources on this and other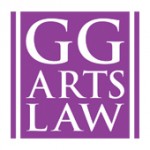 legal and business issues for the performing arts, visit ggartslaw.com
To ask your own question, write to lawanddisorder@musicalamerica.org.
All questions on any topic related to legal and business issues will be welcome. However, please post only general questions or hypotheticals. GG Arts Law reserves the right to alter, edit or, amend questions to focus on specific issues or to avoid names, circumstances, or any information that could be used to identify or embarrass a specific individual or organization. All questions will be posted anonymously and/or posthumously.
__________________________________________________________________
THE OFFICIAL DISCLAIMER:
THIS IS NOT LEGAL ADVICE!
The purpose of this blog is to provide general advice and guidance, not legal advice. Please consult with an attorney familiar with your specific circumstances, facts, challenges, medications, psychiatric disorders, past-lives, karmic debt, and anything else that may impact your situation before drawing any conclusions, deciding upon a course of action, sending a nasty email, filing a lawsuit, or doing anything rash!
Tags: artist, orchestra, orchestras, passports, permission, risk, Robyn Guilliams, travel