The Power of Contractual Silence
By Brian Taylor Goldstein, Esq.
Dear Law and Disorder
We booked an artist to perform at our theater, but ticket sales have been much lower than we expected. The show is a month away. We are a small venue with a small budget, and can't afford to present an artist if we can't sell enough tickets to cover the costs. We signed an engagement contract, but it doesn't cover cancellations, unless it's for illness or weather related. As the contract is silent on this, I offered the agent what I thought was a standard buy-out fee (25% of the total fee), but he is insisting on the full amount. That doesn't seem fair.
What doesn't seem fair? That you signed a contract and the agent is expecting you to live up to your end of the bargain? The whole point of a written contract is to memorialize all of the terms, understandings, conditions, and requirements of a business transaction—even if the transaction is in show business. If a party fails to abide by a term, understanding, condition, or requirement of a written contract, then that party has "breached" the contract.
Just like music is a combination of both sounds and silence, terms and requirements that are not part of a written contract are just as important, if not more important, than the ones that are. This is because only terms, understandings, conditions, and requirements that are actually written down are considered to be part of a legally binding contract. So, for example, if an artist wanted to be paid his fee on the night of the performance, but the engagement contract only states the amount of the fee and not when it is to be paid, then the presenter is not obligated to pay the fee on a specific date. Similarly, if an engagement contract doesn't have a cancellation clause, then there is no right to cancel and neither party can cancel without the consent of the other. This means that, if the artist gets a better offer, she doesn't have the right to cancel the engagement. However, it also means that you don't have the right to cancel, either, just because you're not selling enough tickets.
I frequently hear both agents and presents talk about "industry standards and customs" as a way to resolve contractual disputes or re-negotiate contracts they didn't bother to read in the first place. Except in rare circumstances, industry standards and customs are completely and utterly irrelevant. Moreover, if you gathered four arts professionals in a room and asked them to describe industry standards and customs on any given topic, you would get four different answers! If a contract fails to address an issue or condition that is important to you, you cannot presume that you get to resolve the silence in your favor and do what you want. Rather, if the contract is silent on a specific issue, then both parties must agree on a resolution of that issue.
In your case, if your venue's policy is to cancel an engagement if you can't sell enough tickets, then you need to make sure that this policy is written into every engagement contract you sign. Otherwise, you have no right to do so. If you cancel, and the artist or the artist's agent doesn't agree to accept a lesser amount, you are liable to pay the full amount of the engagement fee—so, assuming there are no other cost savings to you in cancelling and still paying the full fee, you might as well let the show go on.
_________________________________________________________________
For additional information and resources on this and other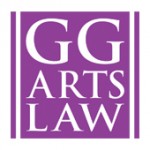 legal and business issues for the performing arts, visit ggartslaw.com
To ask your own question, write to lawanddisorder@musicalamerica.org.
All questions on any topic related to legal and business issues will be welcome. However, please post only general questions or hypotheticals. GG Arts Law reserves the right to alter, edit or, amend questions to focus on specific issues or to avoid names, circumstances, or any information that could be used to identify or embarrass a specific individual or organization. All questions will be posted anonymously.
__________________________________________________________________
THE OFFICIAL DISCLAIMER:
THIS IS NOT LEGAL ADVICE!
The purpose of this blog is to provide general advice and guidance, not legal advice. Please consult with an attorney familiar with your specific circumstances, facts, challenges, medications, psychiatric disorders, past-lives, karmic debt, and anything else that may impact your situation before drawing any conclusions, deciding upon a course of action, sending a nasty email, filing a lawsuit, or doing anything rash!
Tags: agent, artist, Brian Taylor, cancellation, cancellation clause, cancellations, contract, Contracts, customs, dispute, engagement contract, Goldstein, Liable