To Thine Own Self Be True
by Edna Landau 
To ask a question, please write Ask Edna.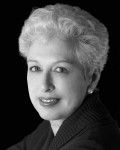 This column was prepared with the assistance of Neale Perl, President of the Washington Performing Arts Society, and Ruth Felt, President of San Francisco Performances. Both are valued longtime colleagues, to whom I am very grateful.
Dear Edna:
I am a pianist and have just completed my second year at an American conservatory. I am hoping that I will be fortunate enough to pursue a solo career. I read your article [Getting Noticed in the 21st Century] in the 2011 Musical America International Directory of the Performing Arts and have taken to heart your message that so much of the challenge of succeeding as a performer lies in getting noticed. I have been thinking about this, specifically in relation to programming. My focus has been on learning major repertoire pieces that every pianist should know. Do you think that is a mistake? Should I also be exploring works that are quite rarely performed so that I will stand out from the crowd? —K.P.
Dear K.P.:
Your question is a good one, which will probably be of interest to many other young musicians, regardless of their instrument.
It is my firm belief that no matter what one's objective might be, a cardinal principle is to remain true to oneself. Throughout your career,  the repertoire you choose should be repertoire you can't wait to explore and master. There is no list of pieces that every pianist should know. You are fortunate that you have a huge amount from which to choose. In the case of concerto repertoire, it is advisable to keep in your fingers a certain number of pieces that are considered to be "standard repertoire" because that is what most orchestras will want. However, if you are drawn to less often performed repertoire or a relatively unknown concerto that you feel deserves a wider audience, this could prove to be a useful vehicle for gaining exposure. When Murray Perahia was in the early stages of his career, he decided upon the Mendelssohn concertos for his first recording. As far as I recall, he and his manager felt that he should be introduced in concertos for which he felt a great affinity but which had not been overly recorded. Pianist Marc-Andre Hamelin's earliest concerto recordings featured works by Adolf von Henselt, Charles-Valentin Alkan, Joseph Marx, and Erich Korngold. However, this was no gimmick on Mr. Hamelin's part. He was introduced to a great deal of unusual repertoire, including Alkan, by his father who was also a pianist.
In these times, when opportunities to play recitals on established series are fewer than they used to be, and when recital reviews for less than superstars are an increasing rarity, considerable attention should be given to one's chosen program in hopes that it will pique a presenter's or critic's interest. There are various ways to do this while still remaining true to one's repertoire strengths:
These types of programs lend themselves very well to some spoken words from the stage. Your audience wlll undoubtedly welcome some introductory comments about how you made your choices and perhaps what they might especially want to listen for.
None of the above rules out you playing a program of your favorite sonatas by Mozart, Beethoven, and Chopin if that is what you feel you do best, but in the early years of your career, you might reserve that program for cities where you are returning to an audience that is already enthusiastic about your artistry. I should also mention that if you are planning on selling a recording following the performance, you might want to include one of the works on the recording in your program so as to heighten the possibility that the audience will want to "take you home with them."
While you are still in your conservatory years, it would be wise to solicit suggestions from your teachers, as well as guest artists who may be offering master classes or conductors working with your school orchestra, regarding unusual repertoire that you might explore. If you have the opportunity to meet people who write about music or audiophiles who may be a treasure trove of information about recordings that are long out of print, they may be a source of wonderful ideas. You may find yourself planning a program that offers your favorite Mozart sonata alongside a piece by his Czech contemporary, Leopold Kozeluch, or pairing a Bach suite with Max Reger's Variations and Fugue on a Theme of J.S. Bach. The possibilities are endless, with YouTube showcasing many gems waiting to be more broadly discovered.
To ask a question, please write Ask Edna.
© Edna Landau 2011
Tags: Alkan, Armstrong, Benabdallah, Benabdeljalil, career, carnegie, Clementi, concerto, conservatory, edna, Fantaisie, fantasy, Fugue, Gabetta, Impromptus, Kreeger, Landau, Liszt, Mendelssohn, musicalamerica, performer, presenter, programming, Rachmaninoff, repertoire, Schmidt, Schubert, Servais, solo, Sonata, Sorgen, Variations, Weill, Zankel