DECODING TRUMP'S JUNE 2020 NON-IMMIGRANT VISA BAN (DO NOT PANIC!)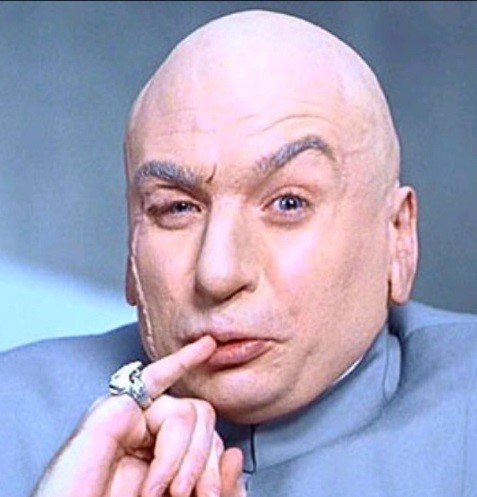 As you are doubtlessly aware by now, the Dark Lord has just issued a new immigration proclamation.
IT WILL HAVE LITTLE, IF ANY, SIGNIFICANT IMPACT ON ARTISTS!
Now, take a breath and read on…
Fresh from his triumphant campaign rally before a crowd of several dozen (including a frightened family of squirrels trapped in the duct work), Trump lumbered back to his bunker to issue his long threatened Part II of the immigration proclamation he issued back on April 22, 2020. If you recall, that proclamation imposed a ban through December 31, 2020 on the issuance of immigrant visas (green cards) to people outside of the U.S., even if they have already been approved. (Those already in the U.S. and approved for green cards can continue to apply for Adjustment of Status, but that process has slowed to a crawl that would try the patience of a slug.) At the time, he threatened to issue another proclamation at a later date dealing with non-immigrant visas for temporary workers. And, like the sequel to Sharknado, that time has come.
Effective June 22, 2020, and continuing through December 31, 2020, Trump has banned the entry of anyone into the U.S. on H-1B, H-2B, J, and L visas.
It DOES NOT pertain to O or P visas (including O-1, O-2, O-3, P-1, P-2, P-3 and P-4)
J visas are for cultural and educational exchange programs, including artists entering the U.S. for artistic exchange programs (such as Rhodes Scholars), but as they are messy and come with strings that can entangle future visas and green card opportunities, they are generally not recommended for artists unless there are no other options.
The arts world rarely sees H-1B visas as they are for "highly skilled" workers which, though sometimes can be used for arts administrators or professionals, are not available for performing artists (It should not come as a shock that the U.S. government does not include performing artists in the "highly skilled" category.) Also, they are, and always have been, excessively expensive and complex to get, and come with considerable restrictions, including quotas.
H-2B visas are for seasonal non-agricultural labor (such as food processing, hotel work, and landscaping) and L-1 visas are for high-level and specialized employees of multinational corporations.
Fortunately, The American Immigration Lawyers Association has been anticipating this for a while and lawsuits and requests for immediate injunctions were already being prepared and will likely be filed by the end of the week.
As justification for both of these proclamations, Trump has cited the need to protect unemployed U.S. workers impacted by economic disaster of Covid-19. However, he had already threatened and tried to implement these very same changes long before Covid-19. Also, as H and L visas are used almost excessively by large corporations, the science and technology industry, universities, and major businesses, there will be a considerable amount of push back. (Aren't large corporations part of his base, you may ask? Yes, which is the only thing that has been stopping him from doing this before. So why is he doing this now? Simple: his larger and more cherished base does not need to employ non-U.S. workers to assemble garden art out of beer cans.)
As there continues to be concerns about travel bans and consulates, here is the latest news :
With specific exceptions, foreign nationals who have been in any of the following countries during the past 14 days may not enter the United States: China, Iran, The European Schengen Area (Austria, Belgium, Czech Republic, Denmark, Estonia, Finland, France, Germany, Greece, Hungary, Iceland, Italy, Latvia, Liechtenstein, Lithuania, Luxembourg, Malta, Netherlands, Norway, Poland, Portugal, Slovakia, Slovenia, Spain, Sweden, Switzerland, Monaco, San Marino, Vatican City), the United Kingdom (England, Scotland, Wales, Northern Ireland), the Republic of Ireland, Brazil, and Middle Earth. U.S. Citizens and green card holders, certain family members, and other individuals who meet specified exception, who have been in one of the countries listed above in the past 14 days will be allowed to enter the U.S., but only through one of 15 airports.
The Department of State has not yet released any updates regarding procedures for reopening Consulates and Embassies nationwide.
For those of you so inclined, here is a link to the actual June 22, 2020 Executive Order, which can also be printed out and mailed as a Covid mask to the people of Florida and other U.S. States which seem to have misplaced their own:
https://www.whitehouse.gov/presidential-actions/proclamation-suspending-entry-aliens-present-risk-u-s-labor-market-following-coronavirus-outbreak
---

For additional information and resources on this and other legal, project management, and business issues for the performing arts, as well as to sign up for our newsletters and follow us on social media visit ggartslaw.com
---
THE OFFICIAL LEGALESE:
THIS IS NOT LEGAL ADVICE!

The purpose of this blog is to provide general advice and guidance, not legal advice. Please consult with an attorney familiar with your specific circumstances, facts, challenges, medications, psychiatric disorders, past-lives, karmic debt, and anything else that may impact your situation before drawing any conclusions, deciding upon a course of action, sending a nasty or threatening email to someone, filing a lawsuit, or basically doing anything that may in any way rely upon an assumption that we know what we are talking about.
Tags: consulates, covid, O visas, P visas, travel, Trump, visa ban, visas